Place Settings
You know you'll need place settings, but how many? They're the foundation of your entire dinnerware collection. Too many and your cupboards are overflowing. Not enough and you're scrambling to wash a plate or bowl because you didn't have enough dishes in the dishwasher to run it yet.
For a tiny kitchen, we suggest starting with six place settings…not to few, not too many. Our new three piece settings in either Classic or Bistro style are ideal because they won't clutter up your valuable cupboard space with extra mugs or cups and saucers that you may not use all the time. You can even buy your place settings open stock, meaning you can break up the sets and buy the dinner plate, salad plate and/or bowl separately. And if you're really short on space or are concerned with portion control, try our 9" Luncheon Plates, they'll have a much smaller footprint in your cupboard than our 10 ½" Dinner Plate.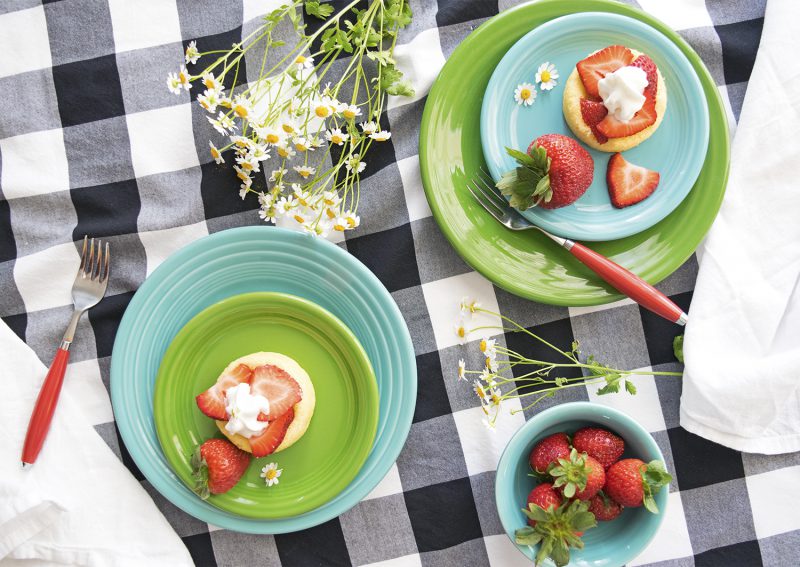 Bowls
Bowls are having a moment and we're here for it. People are utilizing larger bowls for one pot meals like stir fry, burrito bowls, pasta, salad, poke, and more. Our Medium Bistro Bowls are ideal for these types of meals. And they're multi-purpose because they can be used as serving bowls as well. We recommend starting with four Medium Bistro Bowls.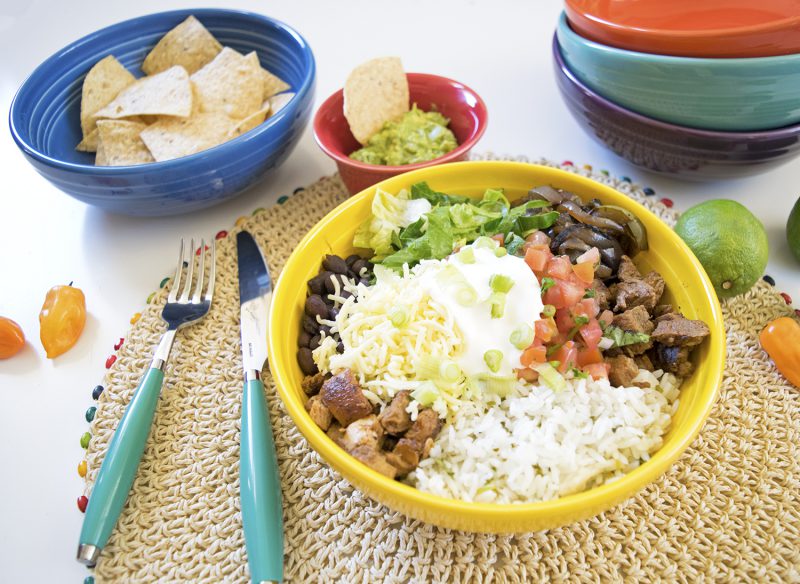 On the other end of the bowl spectrum, our Fruit/Salsa Bowls will end up being some of your favorite pieces. Holding just 9oz, they are so versatile for the obvious fruit or salsa, but they're also great for yogurt or ice cream or as a serving bowl for candies, nuts or dips. These little bowls are indispensable. Start with four and add more if you need them.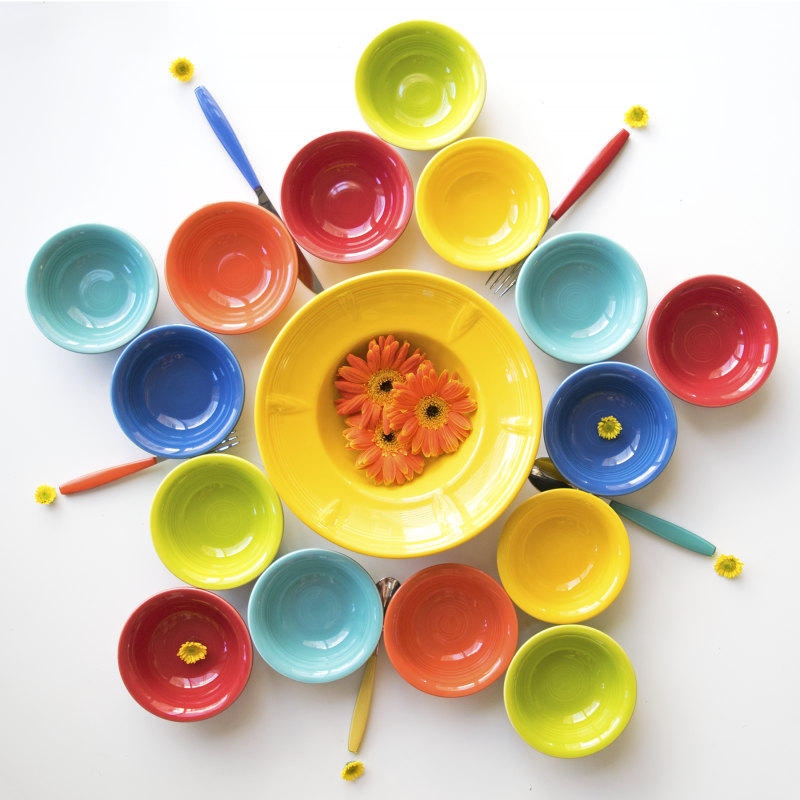 Drinkware
Are you a coffee or tea drinker? If so, how many cups do you drink in a day? Does anyone else in your household enjoy a hot beverage from time to time? And if you have guests, do you typically have hot drinks with them? Asking yourself these questions will put you on the right track for figuring out how many mugs or cups and saucers you might need.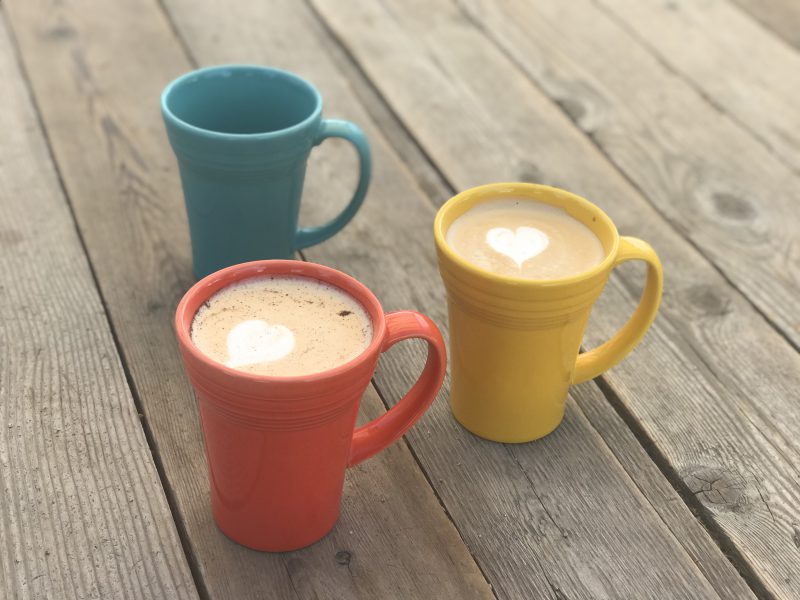 We suggest starting with four and adding a few more if you find you need them. Luckily, we offer a wide selection of open stock mugs and cups and saucers; so you can order just as many as you need, and not too many that you won't need.
Drinking glasses are a different story. You probably find yourself reaching for a new glass several times a day. Try starting with eight drinking glasses and go from there. Fiesta has either glassware or Tervis insulated tumblers to coordinate with your Fiesta colors.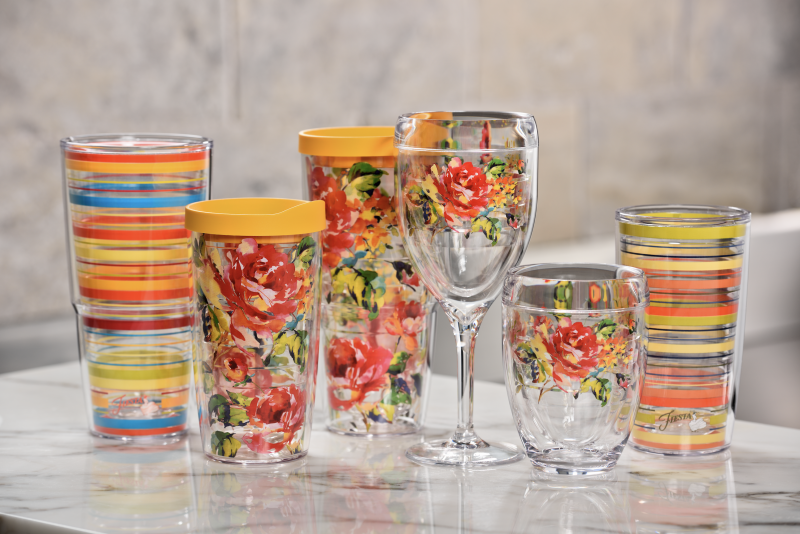 Flatware
You can never have too much flatware. It doesn't take up too much space – especially when you have a drawer organizer – so this is a good item to buy more than you think you'll need. Our Celebration 20pc Flatware Set is the perfect collection for any kitchen. Buy two, for a total of 8 sets, and you'll be good to go.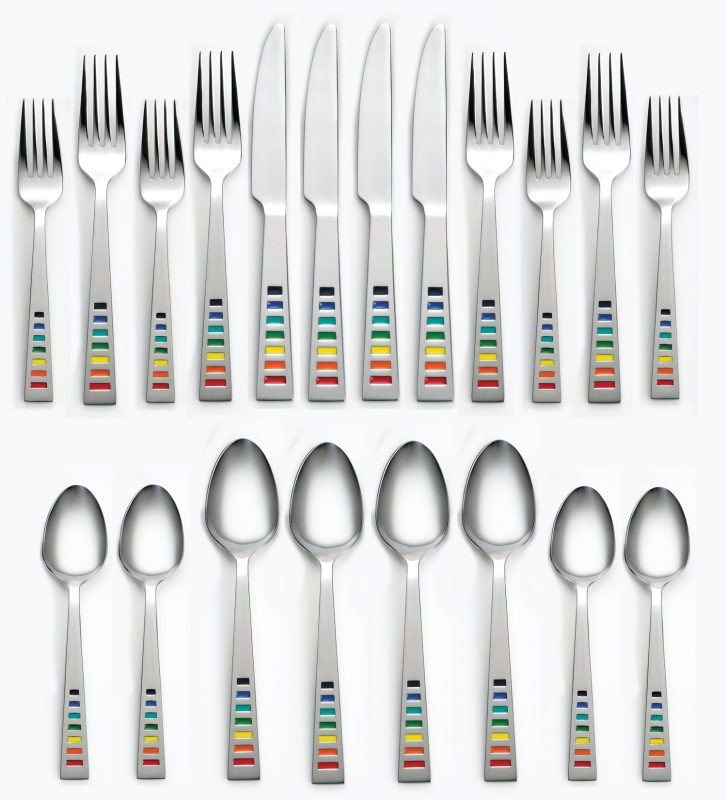 Countertop Accessories
When you don't have a lot of shelf or drawer space, you can utilize out-of-the-way countertop space for storage.
For instance, store flour, sugar, coffee or other dry goods neatly in colorful canisters in various sizes. Our canisters are available in Large, Medium, Small, and Utility Jam Jar sizes. You can even store utensils in our convenient Utensil Crock.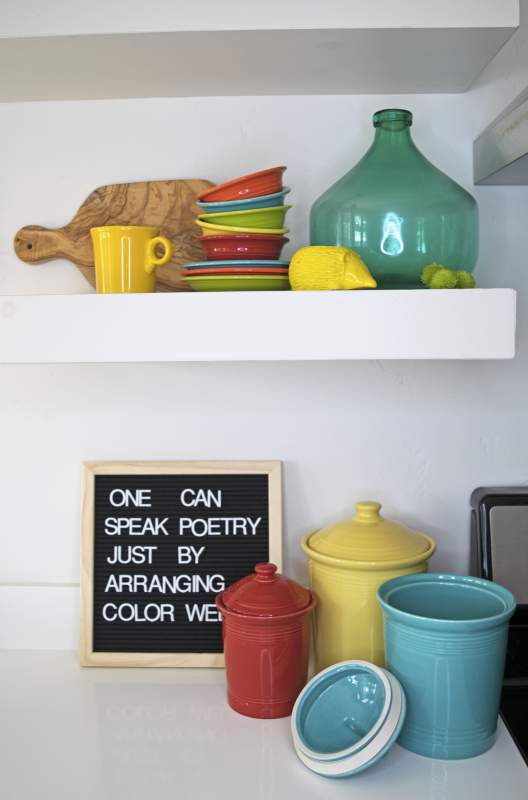 Knives are easy to access and are pretty to display in a colorful knife block, like our Fiesta 12pc Cutlery Set with Knife Block.