Floral Bouquet is obviously the number one must have for Spring. As the flowers are blooming outside, we think they should be blooming on your dishes, too! Plus, we will be adding many more items to this pretty line within the upcoming months.
One of our most anticipated new items for 2018, SKULL AND VINE Sugar adds a colorful twist to last year's SKULL AND VINE pattern on Foundry. Display it with Poppy, Daffodil, Turquoise, or Mulberry for an instant show table stopper.
The most iconic item in our lineup is also perfect for Spring! Not only do we love serving up cold beverages in this beauty, it can also double as a vase for all of those pretty Spring flowers you'll want to display.
The Small Bread Tray is a great way to display truffles and scones for a fun springtime brunch with friends.
We love making light, refreshing cocktails when the weather gets warm, and a colorful cocktail shaker is a must have for mixing up tasty drinks!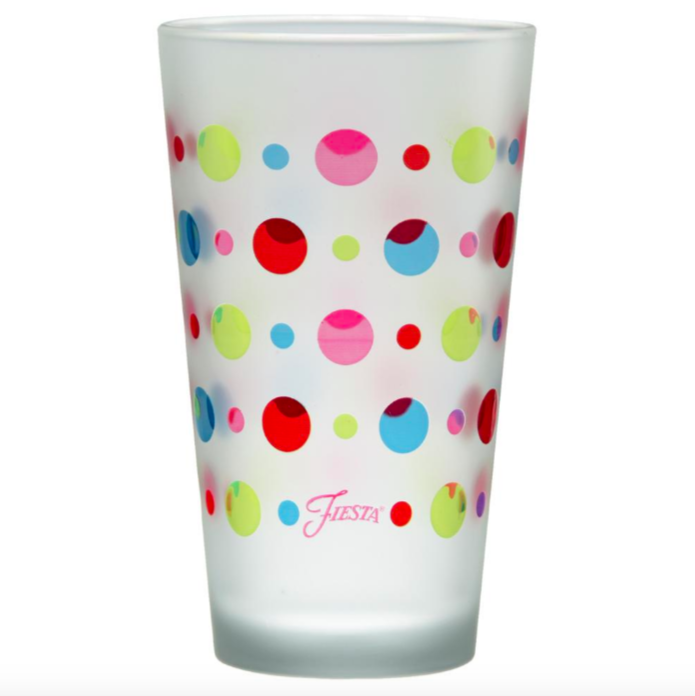 Did you know that we have licensed glassware? This particular glass is great for that lemonade you're mixing up in the Disc Pitcher.
If you don't have Canisters in your kitchen- you're missing out! As much as we love having our cabinets full of color, we like to have colorful countertops, too.
Not only are these colors bright enough for the Spring season, they're also named for the flowers that will be blooming soon!
So there you have it: all of our Spring Must Haves! What are your favorite items to use in the Spring?