Cookie Truffles are super popular, and for good reason! Not only are they super delicious bite-sized treats, but they only require a handful of ingredients and they are endlessly customizable. Our current favorite has got to be these Lemon Cookie Truffles with the ideal balance of sweet with just a hint of tart.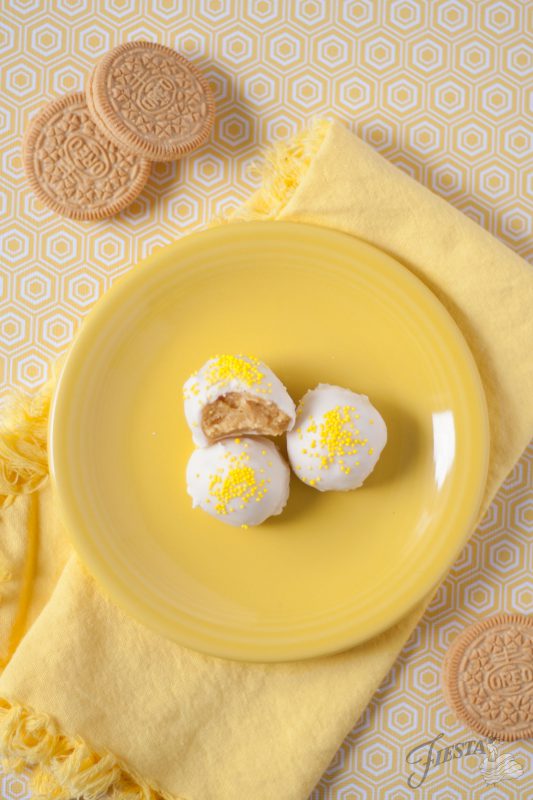 The base comes together super quick in a food processor, at which point you scoop the "dough" out and roll into little balls. The next step can be a little more time consuming, but totally worth it. Melt white vanilla-flavored candy wafers in a double boiler or in the microwave at short intervals. Don't try to be a hero and use white chocolate chips! They do not melt well and end up clumping together. Go with the flat, white wafers intended for candy making and your truffles will be much better off.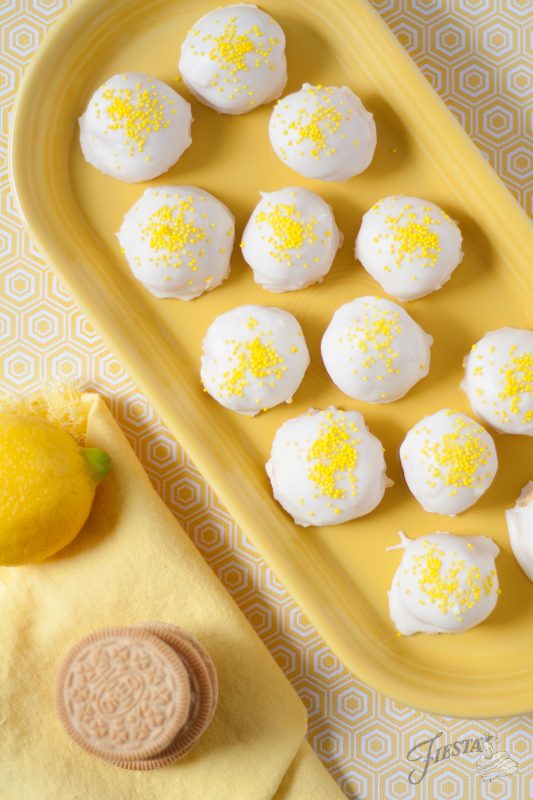 Once melted, dip the cookie balls into the chocolate coating and set on a wax paper-lined baking sheet. Immediately sprinkle with some yellow sprinkles to help get the point across that these are lemon (plus who doesn't love sprinkles?).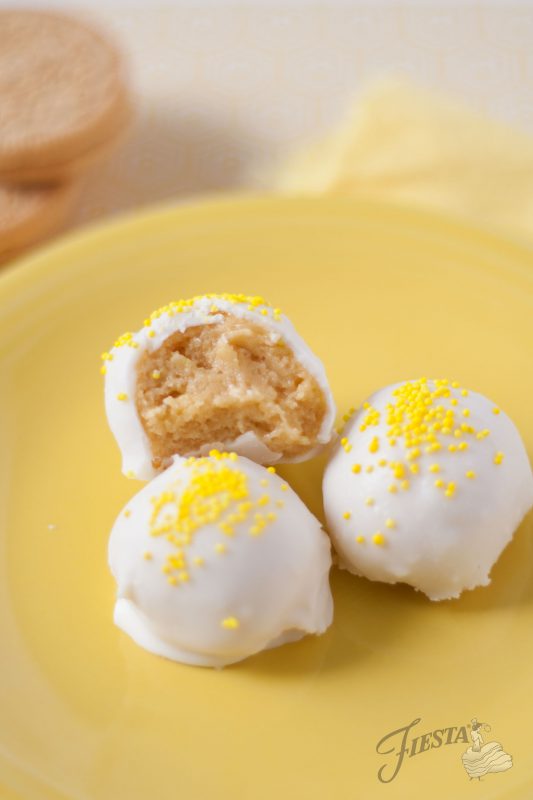 Have you ever made cookie truffles? What is your favorite flavor? Let us know in the comments!
Lemon Cookie Truffles
2018-03-21 11:50:18
If you love lemons, you will be over the moon with these sweet Lemon Cookie Truffles, perfect for Easter or any spring gathering.
Ingredients
1 package lemon flavored sandwich cookies (we used oreos)
8 ounces cream cheese, softened
12 ounces white chocolate melting wafers
zest of one lemon
yellow sprinkles
Instructions
Crush cookies into fine crumbs in a food processor or in a plastic zip top bag crushing with a rolling pin.
Combine cookie crumbs with cream cheese and lemon zest.
Scoop out cookie mixture and roll into balls and set on a baking sheet lined with wax paper. Put in the freezer for about 10 minutes.
Melt white chocolate melting wafers in a microwave safe bowl for 30 seconds. Stir. Continue to heat wafers by microwaving at 10 second intervals, and then stirring, until melted.
Using two forks or a candy dipping tool, dip each cookie ball into the melted chocolate and allow the excess chocolate to drip off. Return the coated cookie ball to the wax paper and immediately add a few sprinkles to the top.
Continue this process with each cookie truffle until they are complete.
Let stand, refrigerated, until firm.
Notes
Lemon Cookie Truffles will keep well, covered and refrigerated, for several days.
Fiesta Blog http://blog.fiestafactorydirect.com/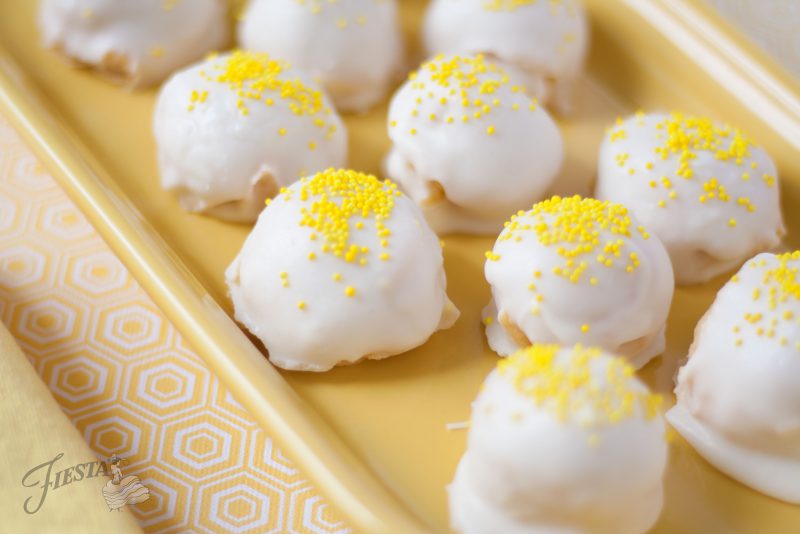 SaveSave
SaveSave
SaveSave
SaveSave