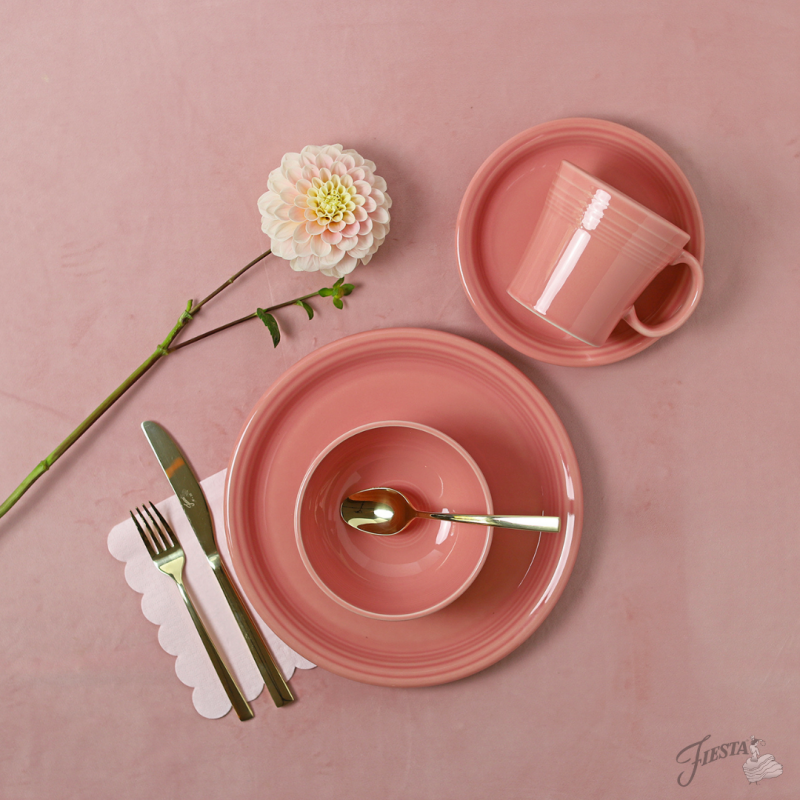 Peony is optimistic, pleasant and comforting. Coming on the heels of Fiesta's 85th anniversary, Peony takes the Fiesta color spectrum in a new direction where we can explore our softer side.
Peony lends itself to a wide assortment of color combinations, including: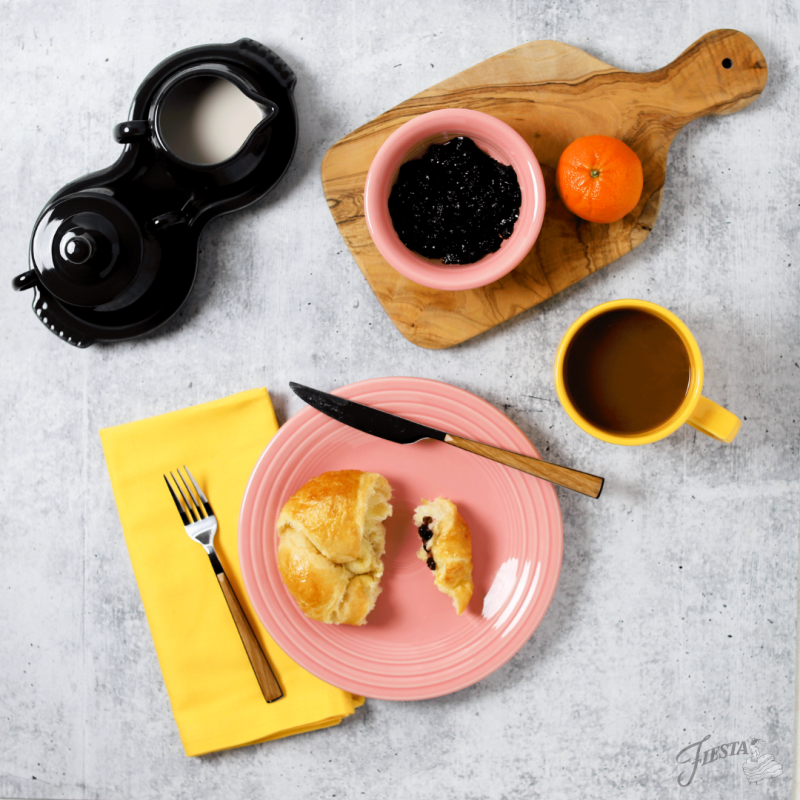 Modern Femininity: Peony, Slate, Daffodil, White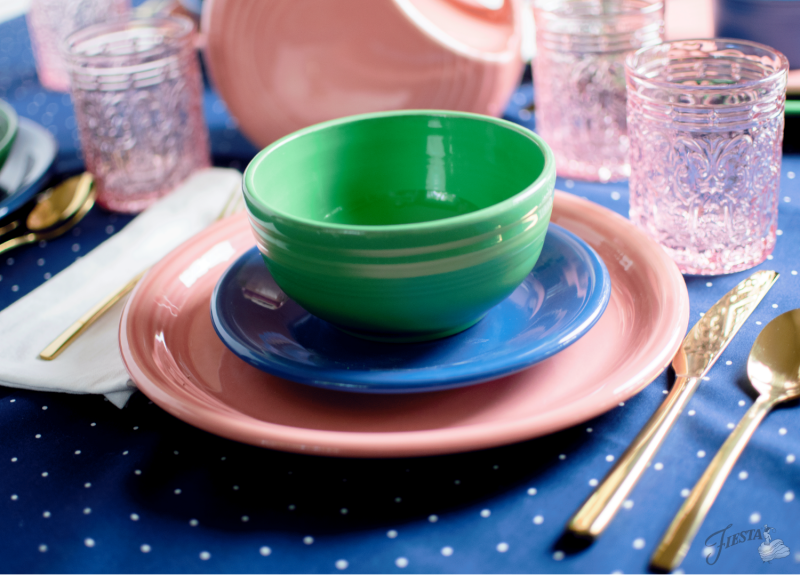 Preppy Garden: Peony, Lapis, Meadow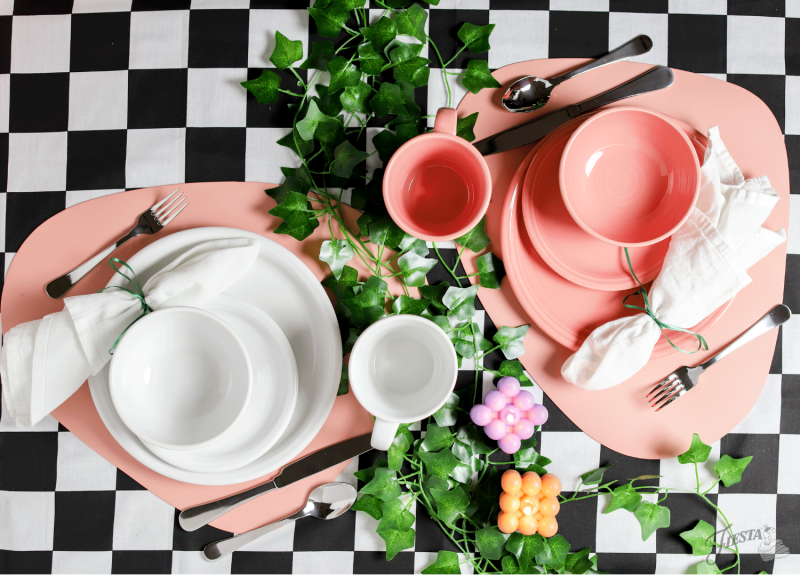 Aesthetic Chic: Peony and White, accented by black and white checks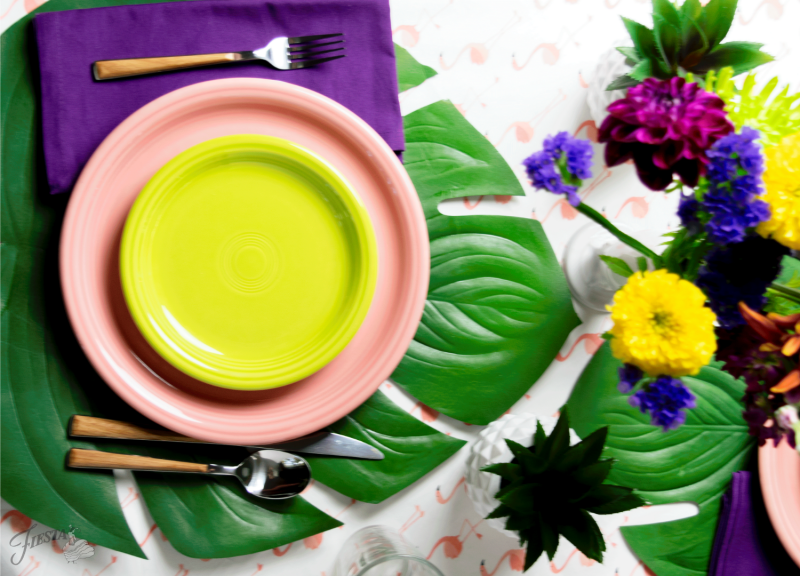 Tropicale Cabana: Peony, Lemongrass, Sunflower, Mulberry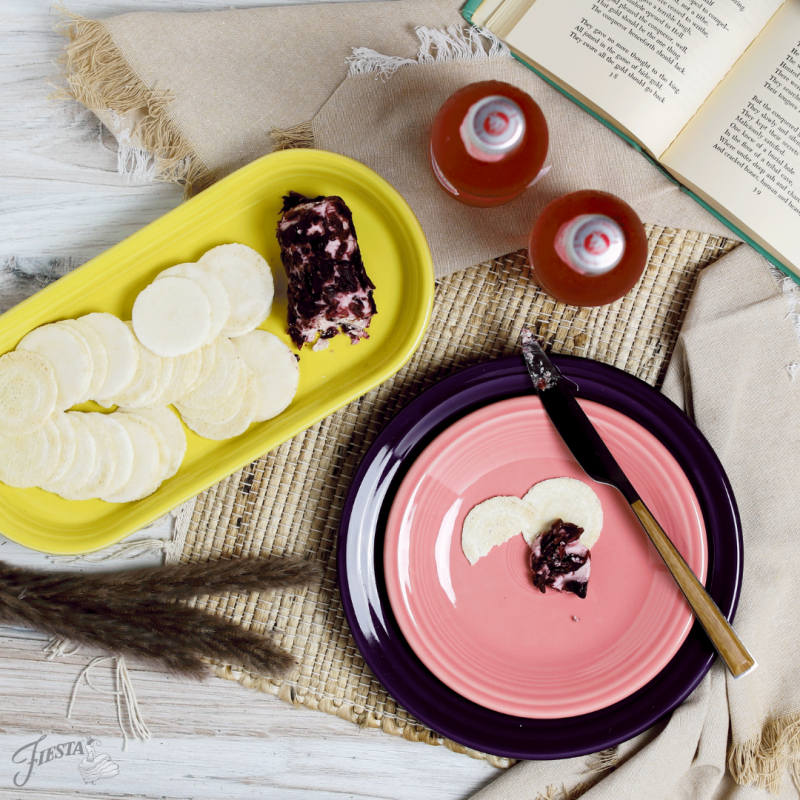 Soft Focus: Peony, Mulberry, Sunflower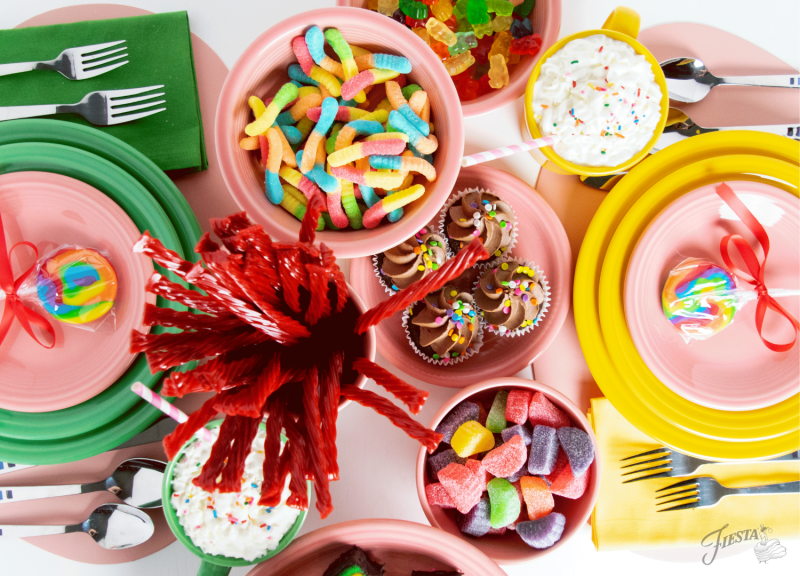 Candy Store: Peony, Daffodil, Scarlet, Meadow, Lapis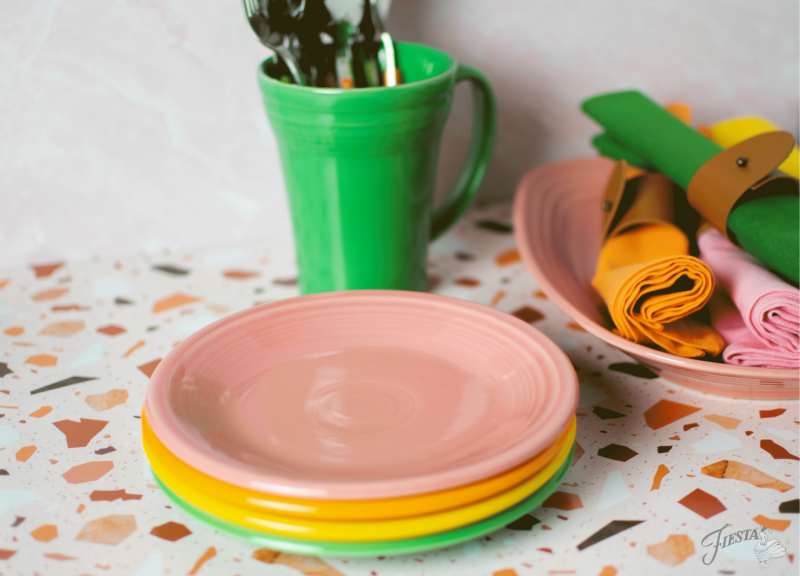 Terrazzo Treat: Peony, Butterscotch, Daffodil, Meadow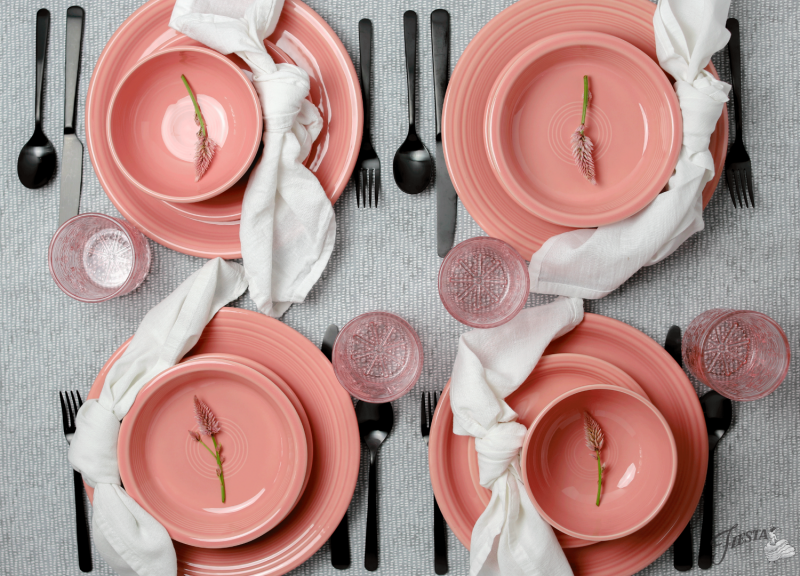 Simply Peony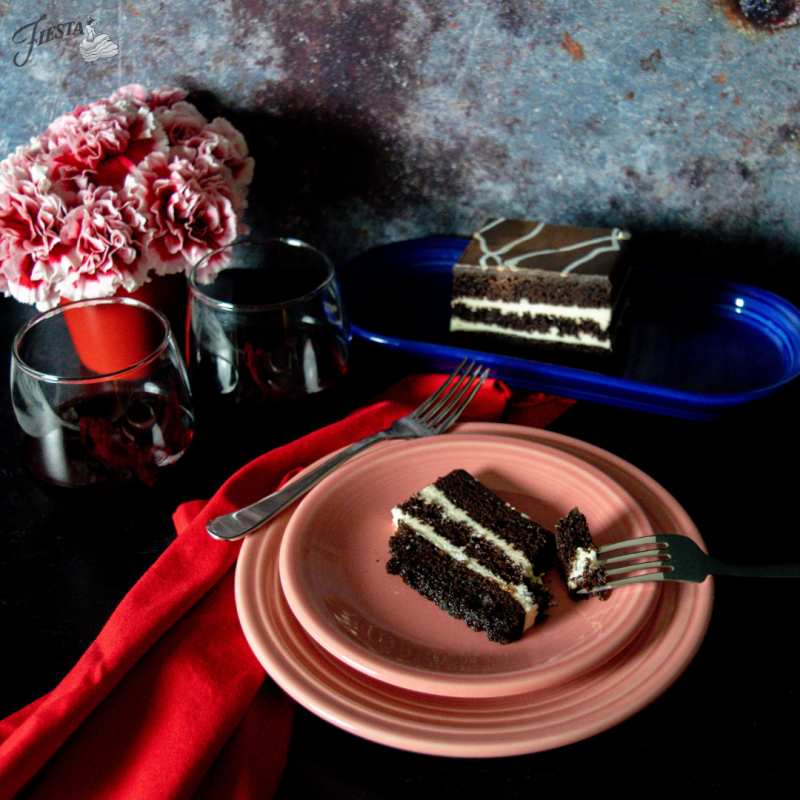 Pure Passion: Peony, Scarlet, Twilight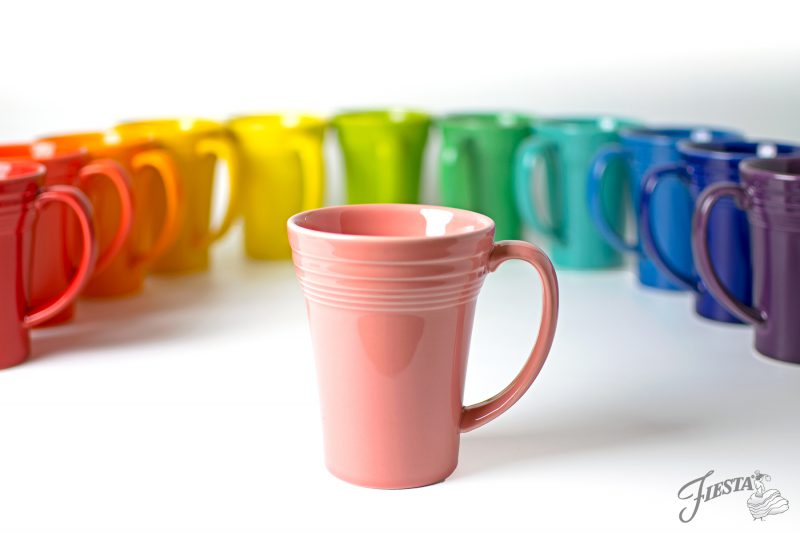 At any given time, Fiesta Dinnerware has 13 – 16 colors in its spectrum. For 2022, there are 14 full-time signature Fiesta colors.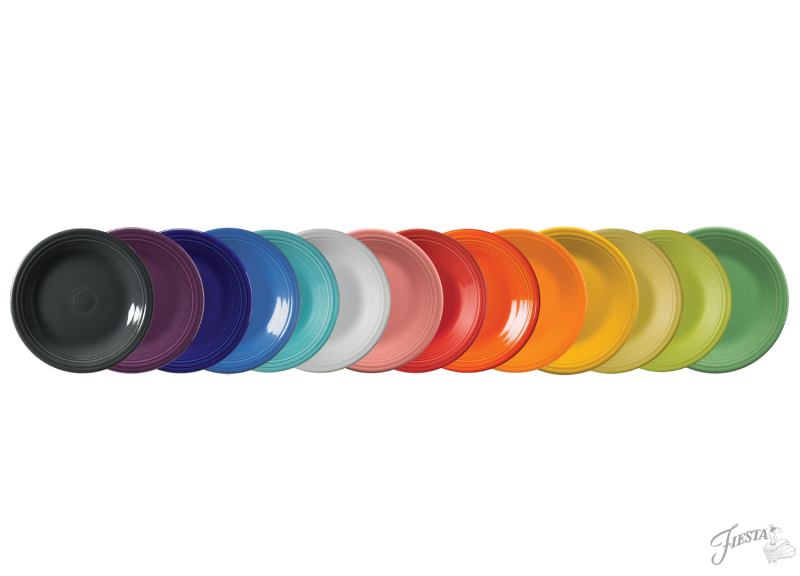 Fiesta's 2022 colors include: Meadow, Lemongrass, Sunflower, Daffodil, Butterscotch, Poppy, Scarlet, Peony, White, Turquoise, Lapis, Twilight, Mulberry, and Slate; with Ivory being available during the 4th quarter of the year. The lineup also includes Foundry, a cast-iron like finish that has the ease of use of ceramic dinnerware.
Interested to see how Peony stacks up against the other pinks throughout the Fiesta color history? We've got you covered! From left to right, we have Rose, Peony, Flamingo, and Persimmon.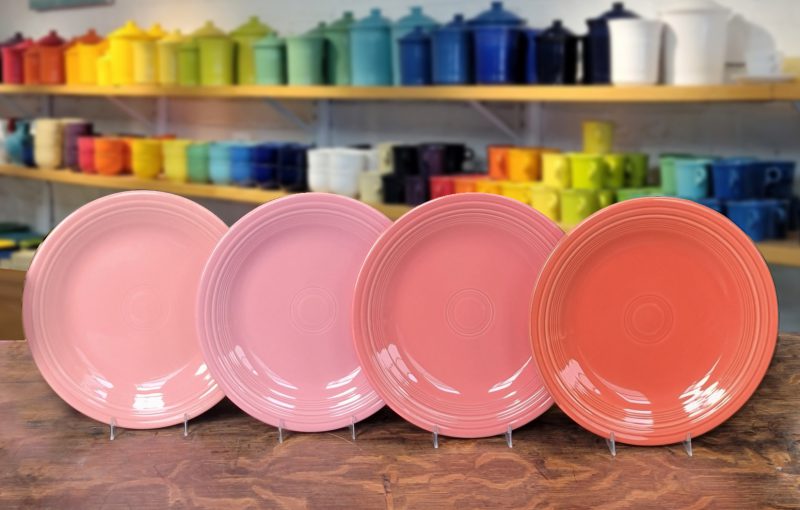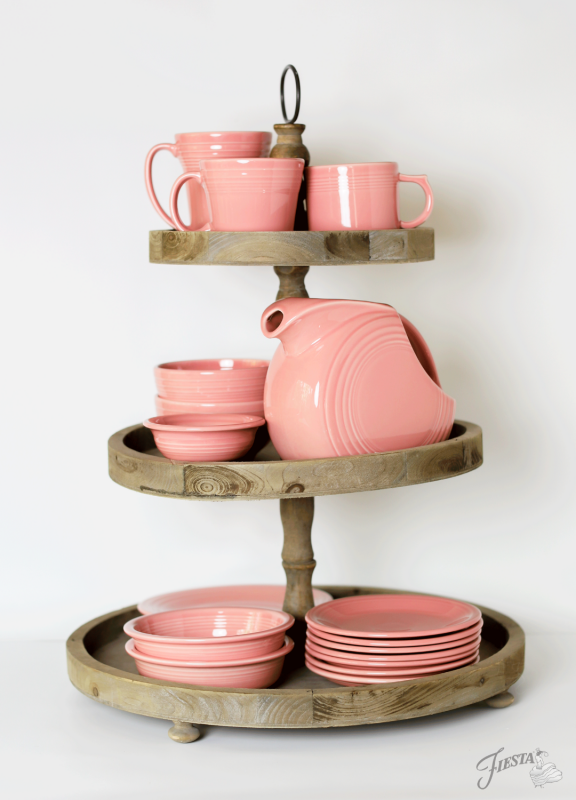 Standard dinnerware pieces will be available in Peony, including 3pc Bistro Place Settings, 3pc Classic Place Settings, 4pc/5pc Classic Place Settings, and a variety of plates, platters, bowls, mugs, the signature disk pitcher, and serving pieces.
Look for Peony at better department stores, independent retailers, .coms, and on www.fiestafactorydirect.com by June 1, 2022.