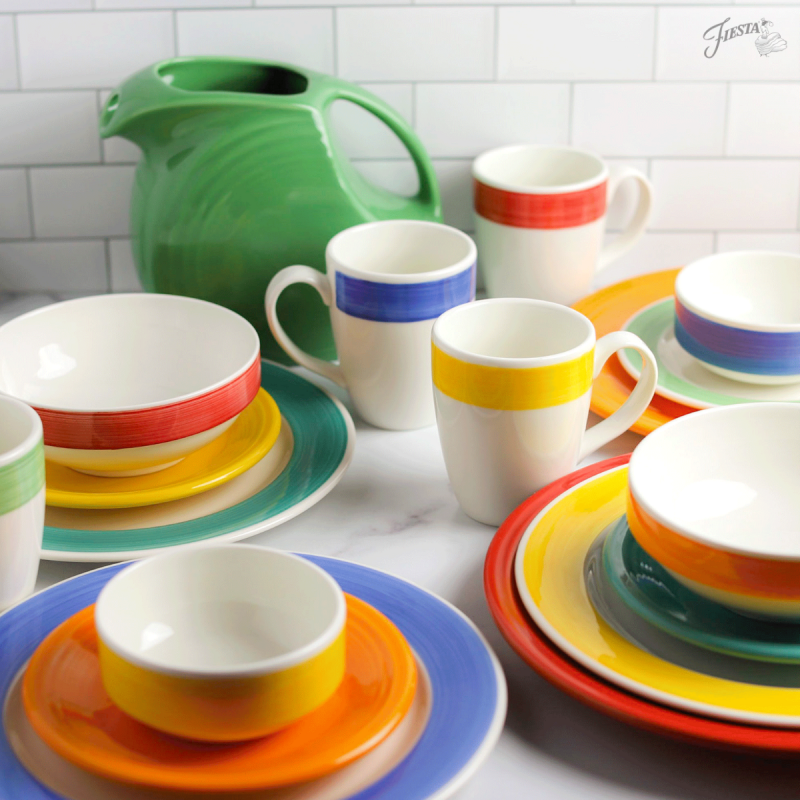 Made in coordinating Fiesta colors, we're proud to introduce Brush Tones. The collection is decorated on a new line called Lienzo, a thinner, lighter weight shape in an elegant Pure White glaze. Brush Tones are beautiful on their own, but also seamlessly complement Fiesta Dinnerware.
The Brush Tones collection is available on our sister site USA Dinnerware Direct, where you can find discontinued Fiesta, specialty collections like this one produced by The Fiesta Tableware company, and hard-to-find pieces we discover in our vaults. (Yeah, when your factory is a mile long, you tend to "find" long lost dishes here and there!)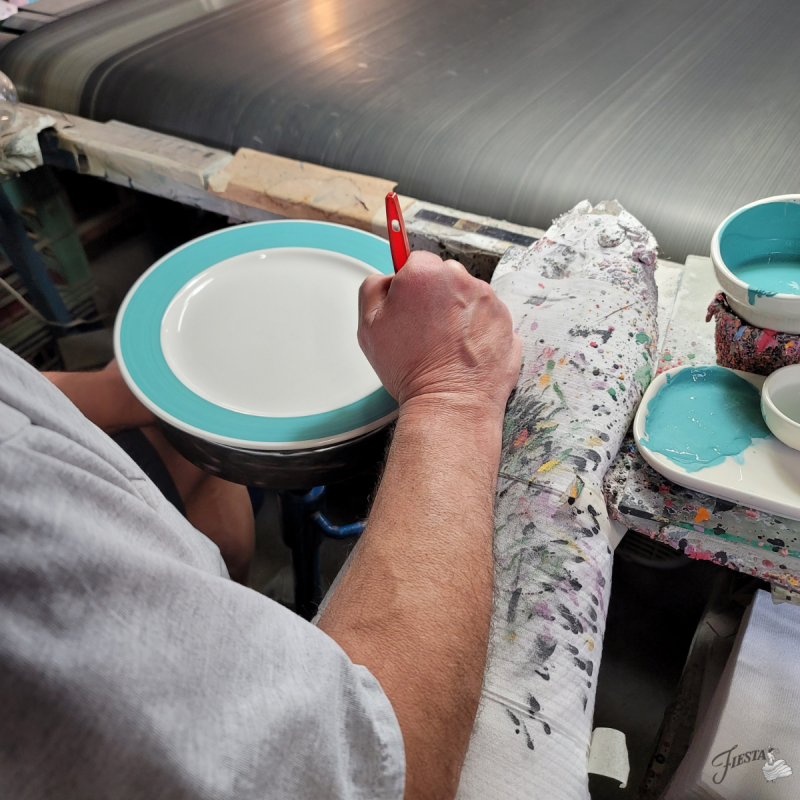 The Brush Tones collection is truly a work of art, made by skilled artisans at our factory in Newell, West Virginia, who have perfected their craft over many years. Would you believe those perfectly straight lines are painted by hand? Such precision!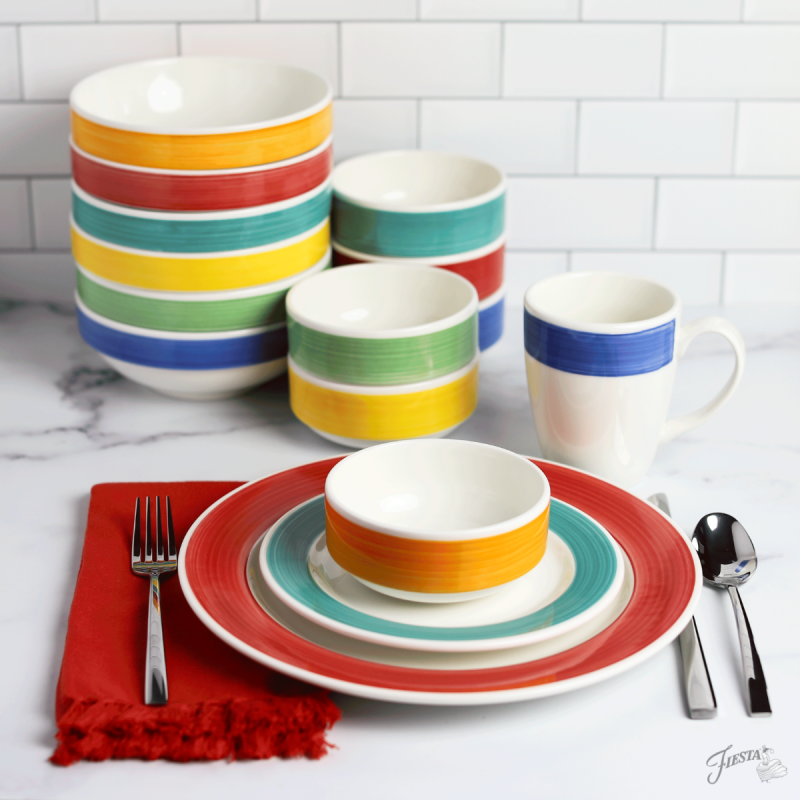 Brush Tones is a new take on your family favorite dinnerware! The colors match perfectly with Fiesta Dinnerware colors: Scarlet, Turquoise, Meadow, Butterscotch, Lapis, and Daffodil. Mix and match with your existing Fiesta or use it on its own. Mix colors or select a single color set. There are so many options!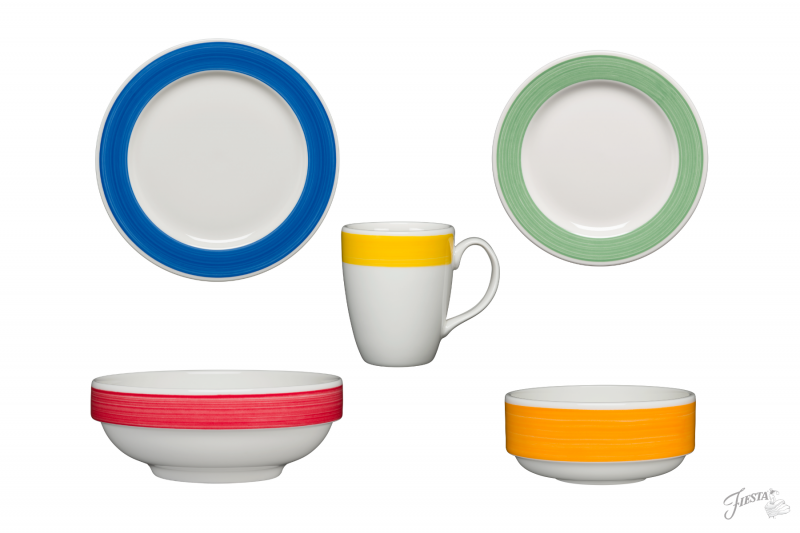 We love how the bowls nest within one another. It's really nice for small spaces or if your dinnerware collection has taken over your cupboards (we know that tends to happen!).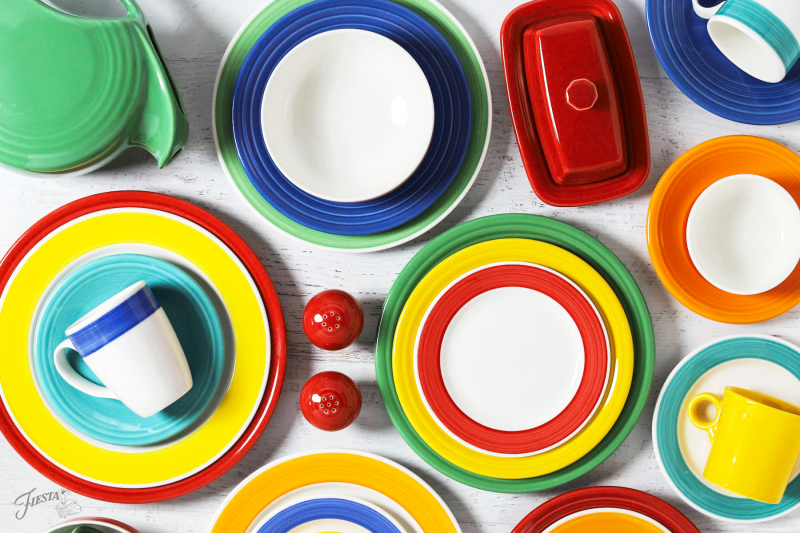 If you're used to the weight of a Fiesta plate, you may notice that Brush Tones dinnerware is significantly lighter – 25% lighter to be exact. It has a thinner profile, but make no mistake, it's no less durable. You can expect the same quality you've always had from Fiesta Dinnerware.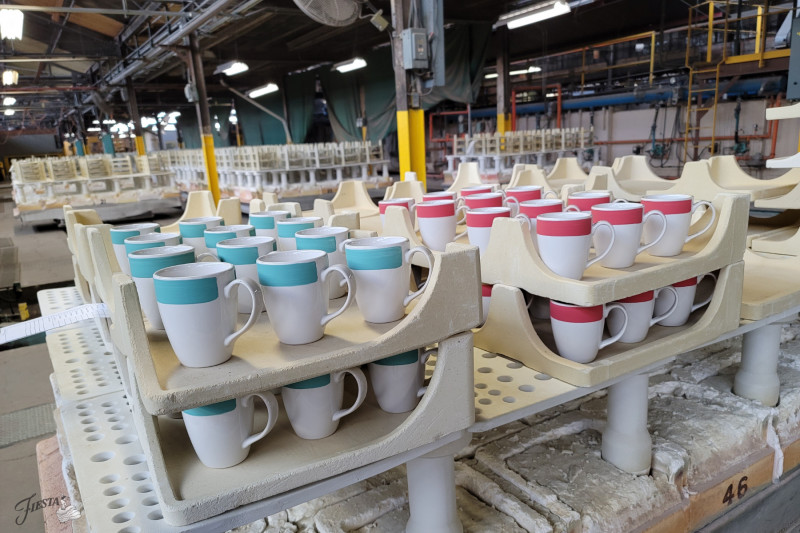 The Brush Tones collection is all packed up and ready to ship out! Just click on over to our sister site USA Dinnerware Direct to place an order. We can't wait to hear what you think of it!