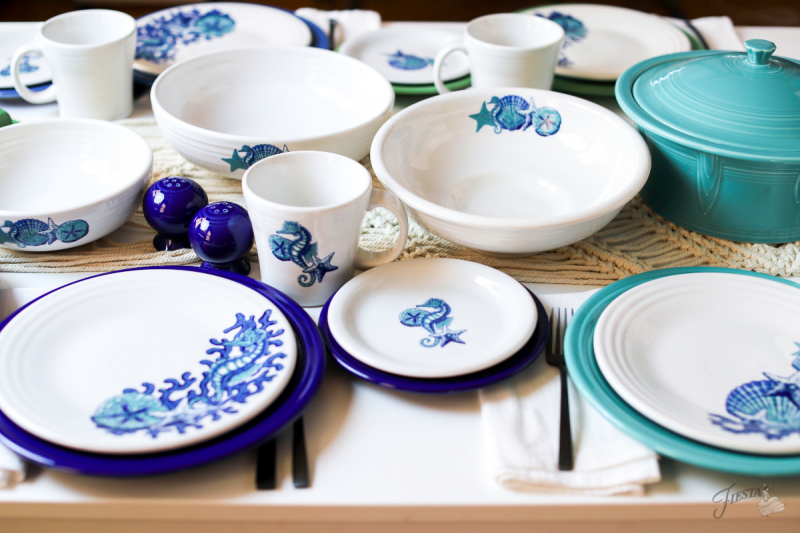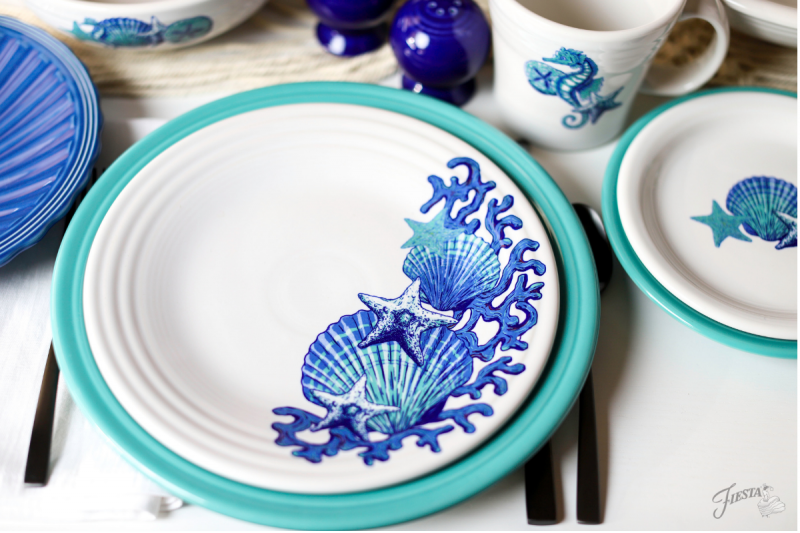 Coastal Collection
Building on the popularity of the Coastal collection that was introduced in 2020, several new pieces are added to expand on a full tabletop offering in addition to the original Luncheon Plate and Tapered Mug in the seashell design, including:
Appetizer Plate

Pedestal Bowl

Medium Bowl

Large Bistro Bowl

Large Disk Pitcher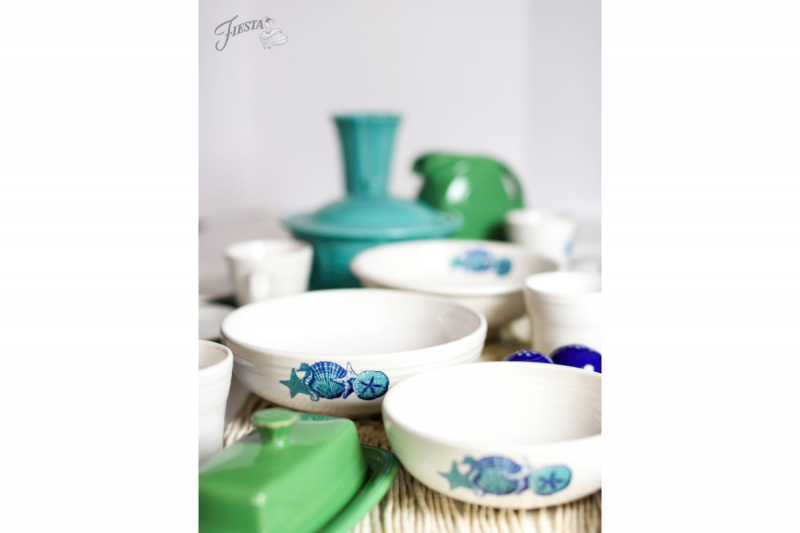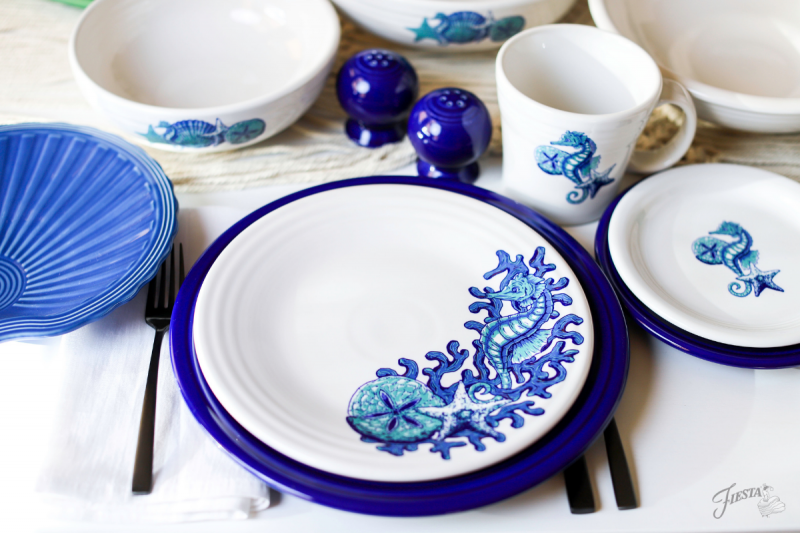 In addition to the Coastal seashell design, a Coastal Seahorse design is added in the following pieces:
Luncheon Plate

Tapered Mug

Appetizer Plate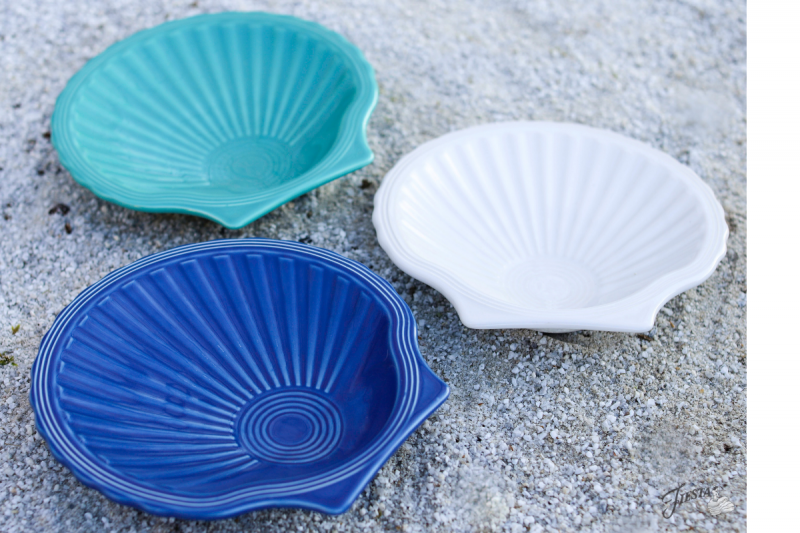 Shell Plates
Expanding on the beach theme, a new Shell Plate complements the Coastal collection beautifully. Perfect for candies, desserts, appetizers, or small trinkets in the bedroom or bathroom, this little plate is as charming as can be. Whether you live at the beach (or just count down the days 'til your next beach vacation) this is the perfect accessory for anyone who loves the ocean waves. Shell Plates will be available in the following colors: White, Turquoise, Lapis, Mulberry, Meadow, and Twilight.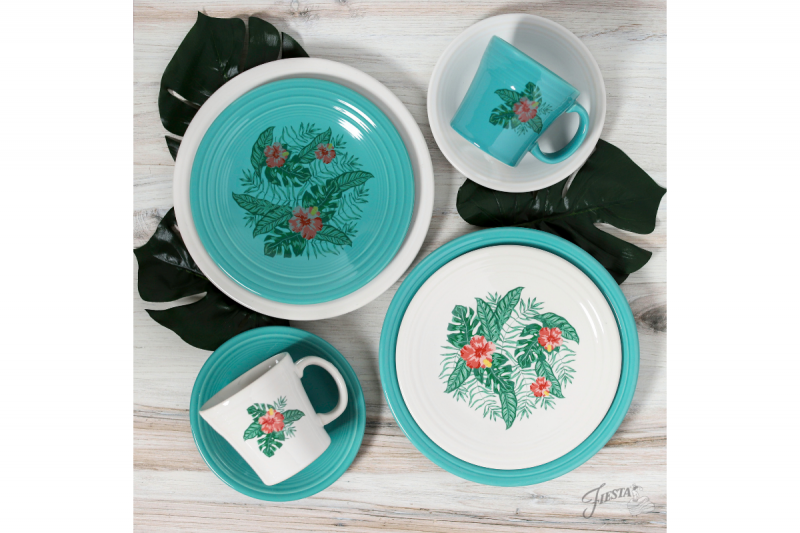 Aloha Collection
Aloha is the Hawaiian word for love that is commonly used as a simple greeting…and we think you're going to love these adorable Aloha plates and mugs. Featuring hibiscus flowers and palm leaves, these dishes will whisk you away to a tropical paradise. They're available on either White or Turquoise dishes on Luncheon Plates and Tapered Mugs.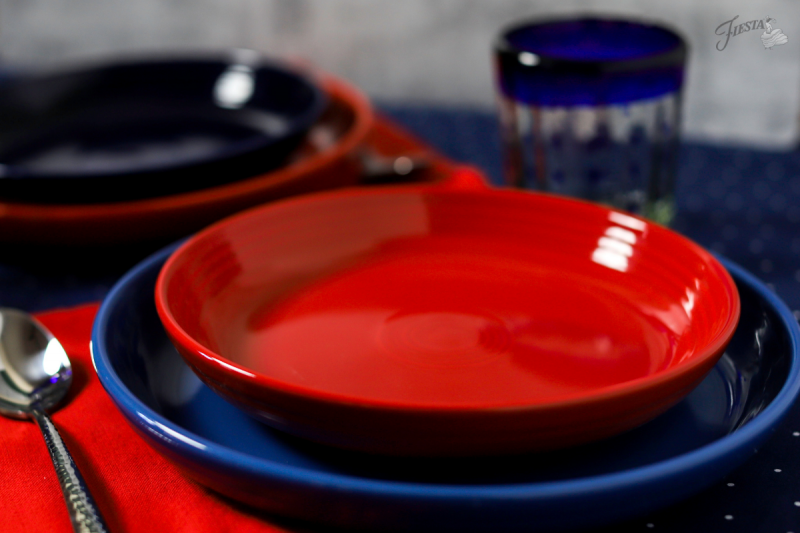 Luncheon/Salad Bowl Plate
The Bowl Plate was Fiesta's stand out piece of 2020, selling out just as fast as the factory could make them! For 2021, we are following up with a smaller version…a new Luncheon/Salad Bowl Plate. The standard Bowl Plate is 10 ¾", holding 40oz. The new Luncheon/Salad Bowl Plate is 8 ½" and holds 26oz. It will be made in all current Fiesta colors. They're great multipurpose bowls for a variety of meals like pasta, salad, stir fry, burrito bowls, poké, and so much more.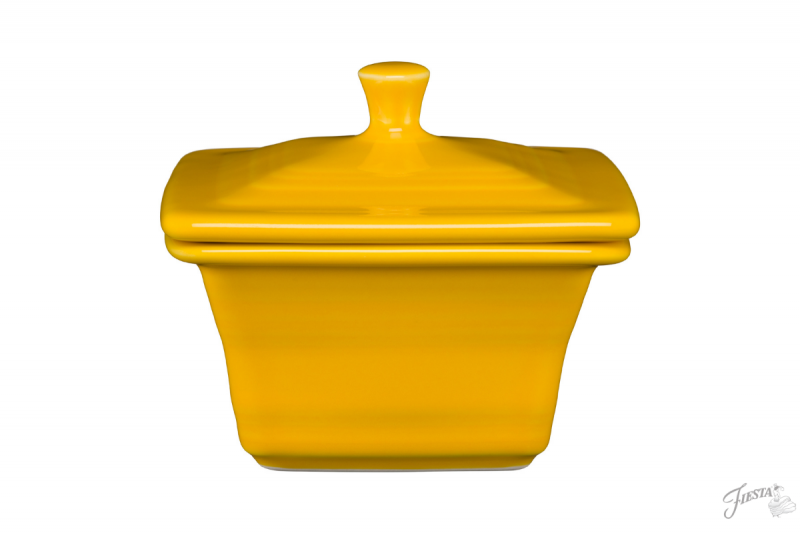 Square Covered Box
Previously an exclusive item to a specific retailer, the Square Covered Box now will be available on the fiestafactorydirect.com site as well as other retail locations. It's 4 ½"x4 ½" and holds 9oz., plus it comes with a lid. This little box is so multifunctional and looks so cute on any shelf or countertop. It's great in the kitchen for holding spices or salts, in the bedroom for jewelry or trinkets, on your desk for paperclips and other office accessories, or the bathroom for cotton balls or qtips.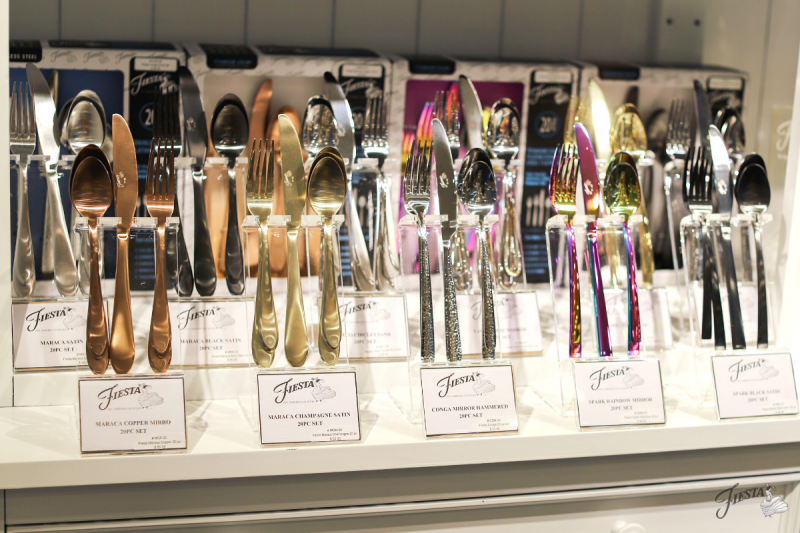 Fiesta Flatware
Another new addition to the Fiesta family is a wide assortment of flatware in various metallics. Many of them are available NOW on our website at fiestafactorydirect.com!
We'll be rolling out some other new items soon, so keep an eye out on our website and social media for more announcements! And be on the lookout this spring for the items listed above. Which ones are you most looking forward to?