PS: Our Baking/Pizza Dish is great for baking and/or serving cookies!
Holiday Spritz Cookies
Mix:
1 cup salted butter, softened
⅔ cup sugar
3 egg yolks
1 tsp. vanilla
Work in with hands:
2 ½ cups flour
Place dough in cookie press and squeeze onto ungreased baking sheet. Decorate with sprinkles. Bake until set, but not brown at 400 degrees for 7-10 minutes.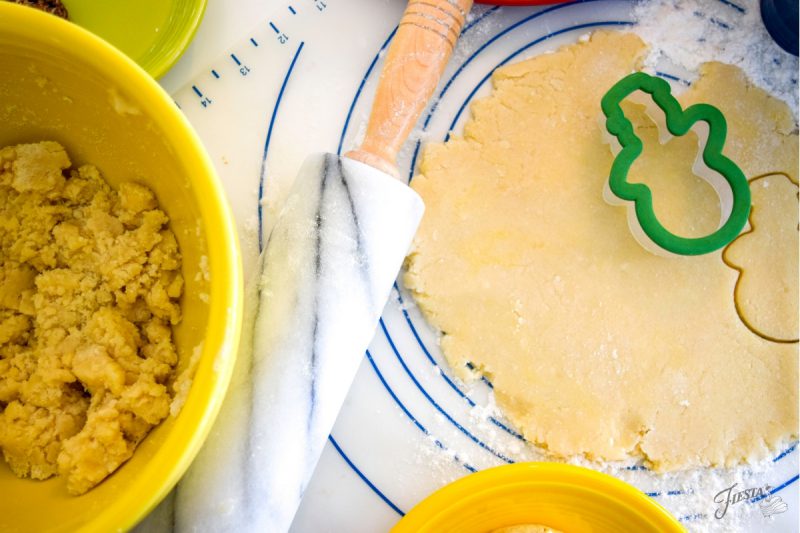 Old Fashioned Sugar Cookies
1 cup butter, unsalted
1 cup white sugar
2 eggs, lightly beaten
1 tsp. vanilla
3 cups flour
2 tsp. baking powder
1 tsp. salt
In a bowl, mix the butter and sugar. Beat in the eggs and vanilla.
In a second bowl, combine the flour, baking powder and salt. Stir dry ingredients into butter mixture 1 cup at a time. Chill dough for 3 to 4 hours.
Roll out dough and cut into shapes with cookie cutters. Bake on a sheet pan in a preheated 350 degree oven for 10-15 minutes, depending on the size of the cookie. Remove cookies to a rack to cool.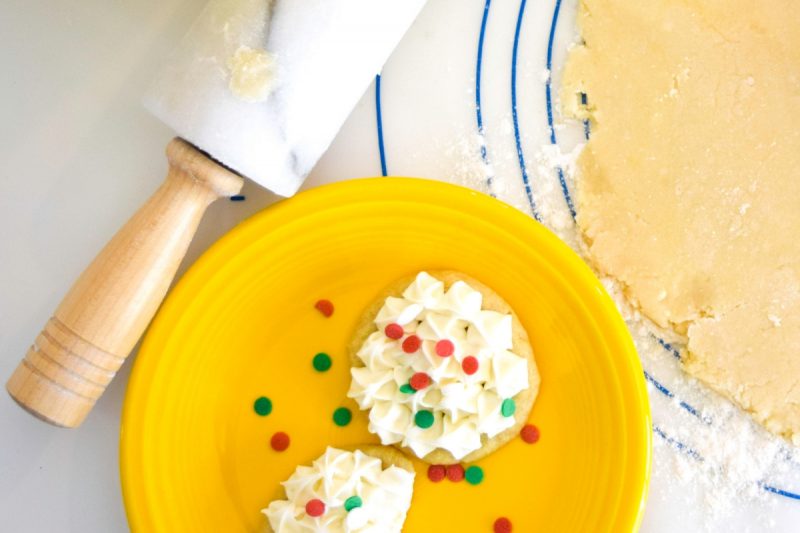 Best Cookie Frosting Ever
4 cups confectioners sugar
½ cup butter
5 tbs. milk
1 tsp. vanilla
Blend until combined.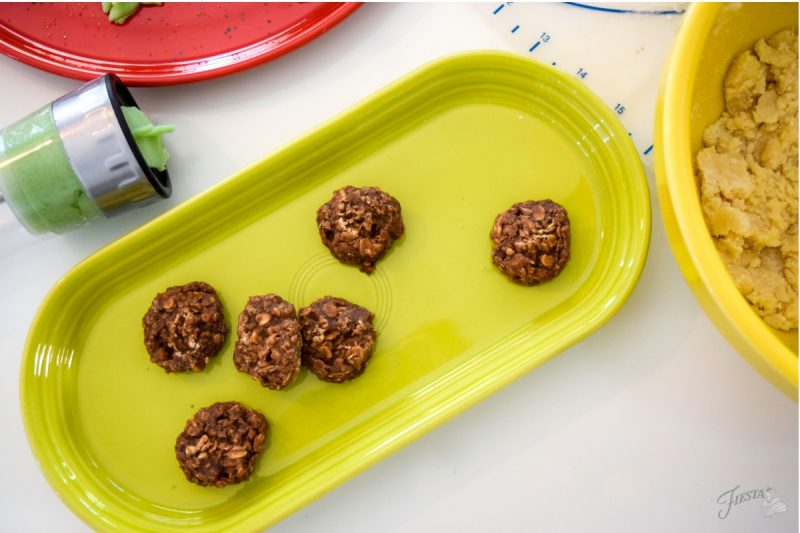 Grandma's No-Bake Peanut Butter Oatmeal Cookies
1 cup white sugar
½ cup butter
4 tsp. Cocoa
1 cup brown sugar (packed)
½ cup milk
3 cups quick oats
½ cup peanut butter
Combine white sugar, butter, cocoa, brown sugar, and milk in saucepan and cook until boiling…boil only 2 minutes.
Remove from heat. Add oats and peanut butter and stir well. Drop by spoonfuls on waxed paper to cool and harden.
What are your favorite cookies to bake over the holidays? Be sure to share them with us on Facebook or Instagram.