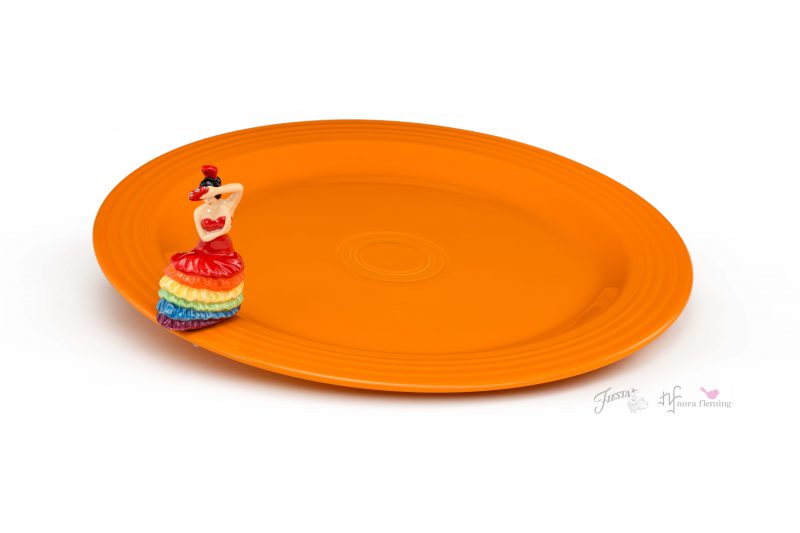 The new 2020 nora fleming and Fiesta Dinnerware Set are available for pre-order now. Click here to get on the waiting list.
With a 14.75" diameter, the Fiesta Platter is in the new 2020 Fiesta Dinnerware color, Butterscotch. This Fiesta Platter is ONLY being made for the nora fleming partnership and will not be available anywhere else.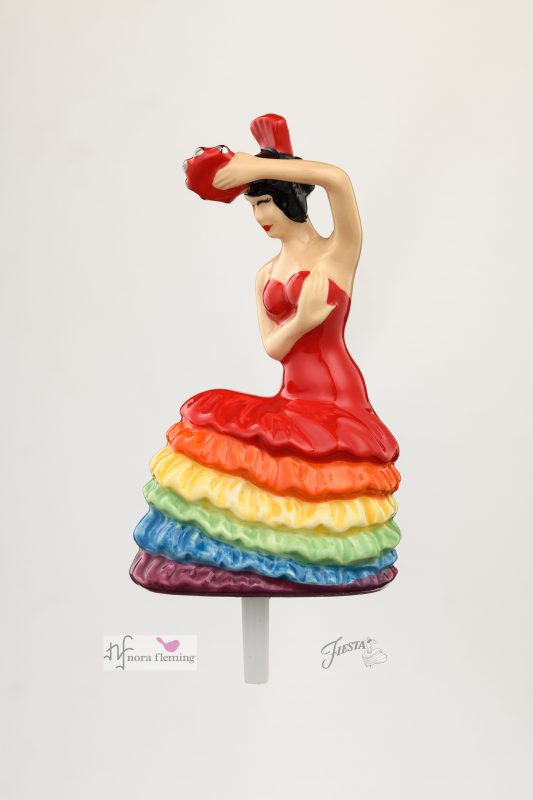 At 4" tall, the nora fleming mini features several Fiesta Dinnerware colors on the tiers of her dress: Scarlet, Poppy, Daffodil, Meadow, Lapis, and Mulberry. The mini fits snugly in a hole on the wide rim of the platter and can be switched out with other minis in the nora fleming collection.
The limited edition 2020 nora fleming and Fiesta Dinnerware Set is part of a series of collaborative sets the brands will launch over the next several years. This collectible Dancing Lady mini and Fiesta 14.75" Round Platter will only be available in 2020 and will then retire.
Suggested retail price for the set is $115.00.
The 2020 nora fleming and Fiesta Dinnerware Set will be available at independent retailer locations, www.norafleming.com, www.fiestafactorydirect.com and Fiesta's two retail stores in Newell, WV, and Flatwoods, WV, by mid-June 2020.