Halloween decor doesn't always need to be super dark and creepy. Combining Mulberry and Lemongrass with crisp white linens, we brightened up our table for a casual look. Then we added some whimsical fun with our Trio of Boo Cats pattern.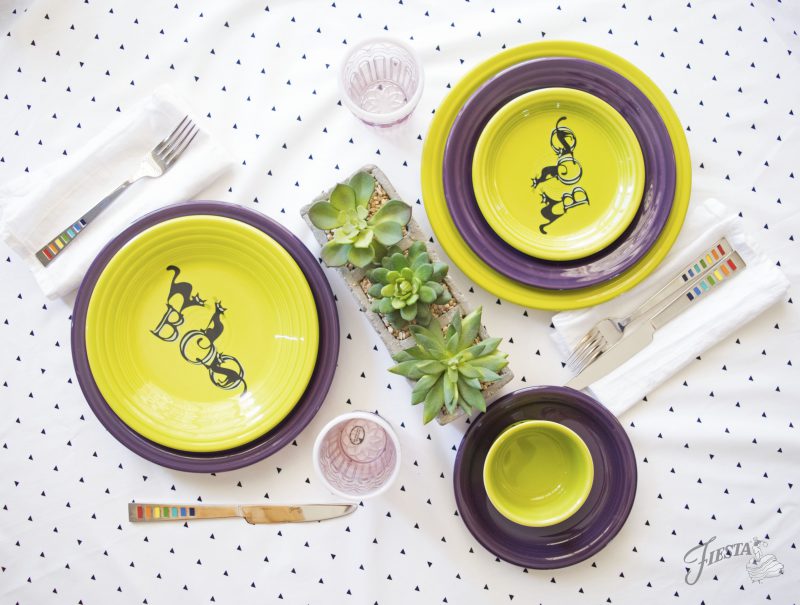 For a look that's a little more sophisticated, we layered our Ghosts with Slate, Ivory and a pop of Tangerine. Elegant stemware, traditional flatware and a pretty fall bouquet finished off this tablescape suited for a grown-up dinner party.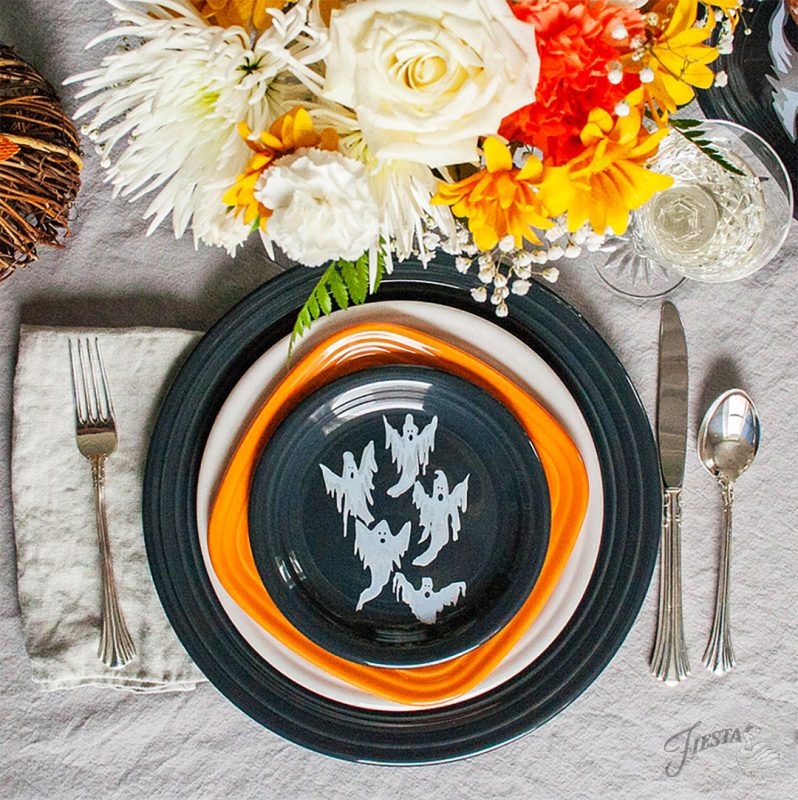 Black and white and color all over! Our dancing Trio of Skeletons are having so much fun on this tablescape. A playful buffalo check sets the stage for Shamrock and Mulberry.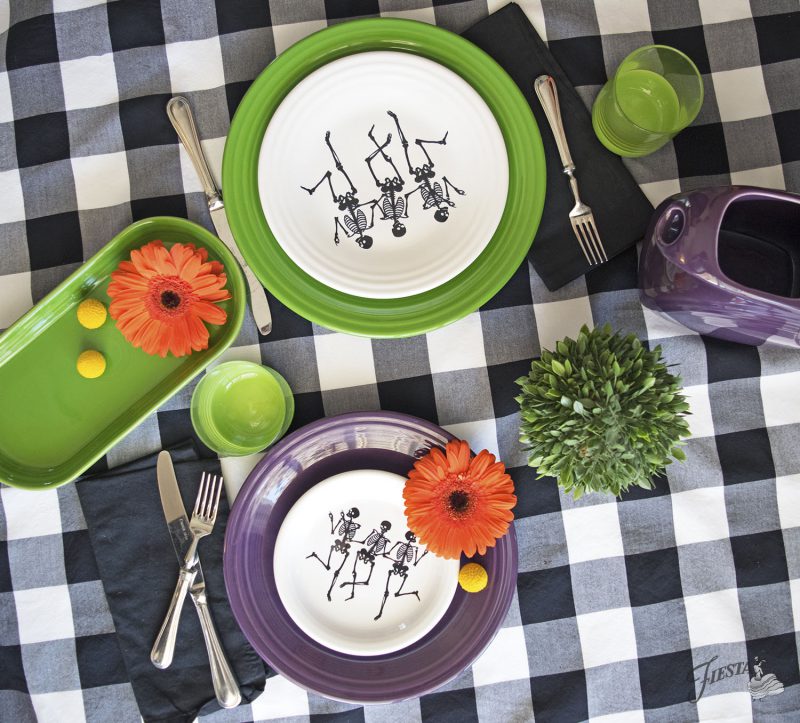 And let's not forget Dia de los Muertos (Day of the Dead), which will be from October 31 – November 2 this year.
We have two designs for this Mexican holiday that honors loved ones who have passed. Whether your preference is light and colorful or dark and moody, Skull and Vine Sugar or Skull and Vine Foundry are sure to set the tone.
Or why choose between the two? Set the table with both like we did below.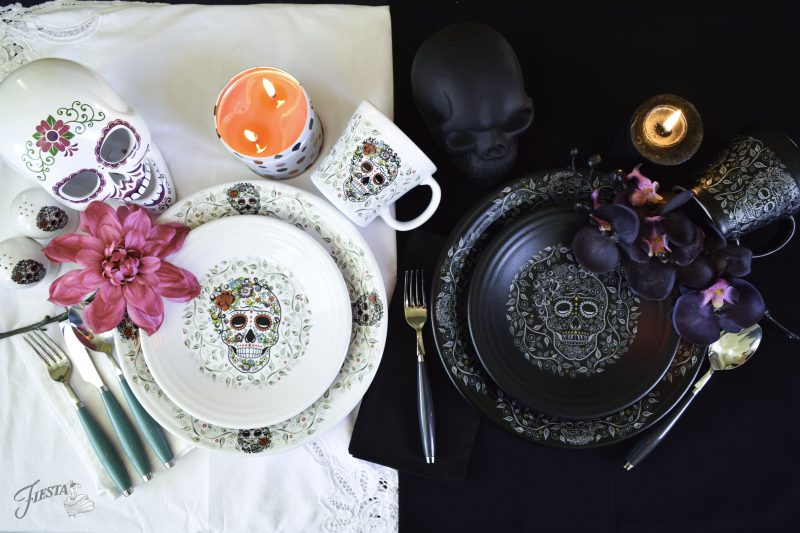 How are you planning to set your table for the Halloween season? Share your pictures with us on Facebook and Instagram.