This rich, earthy color is a calming, soothing backdrop to any tablescape and shows off all types of meals beautifully. Jade has great versatility with jewel-like depth, while it also takes on a neutral tone to ground some of the brighter colors in our spectrum.
Jade lends itself to a wide assortment of color combinations, including: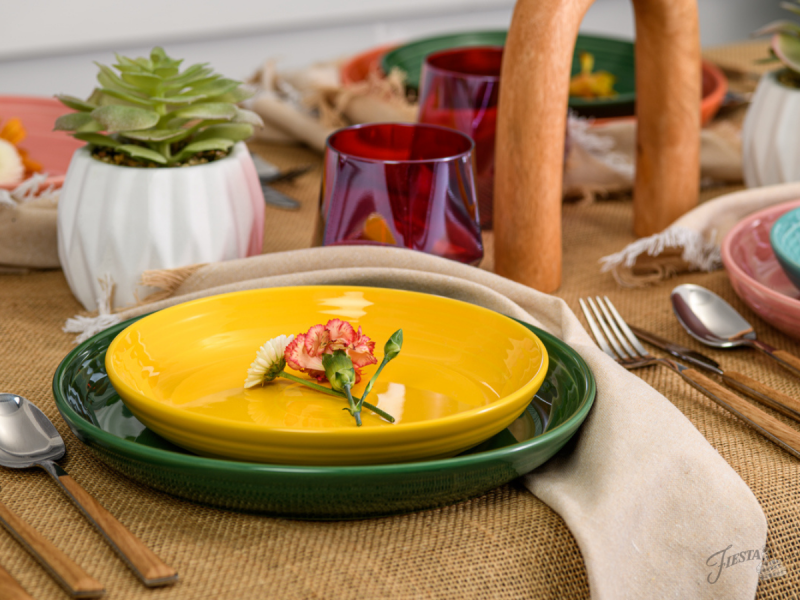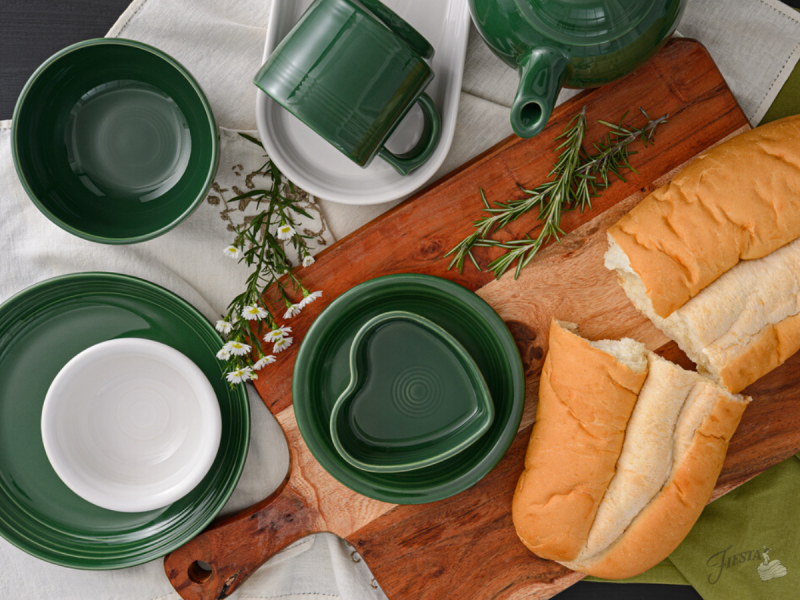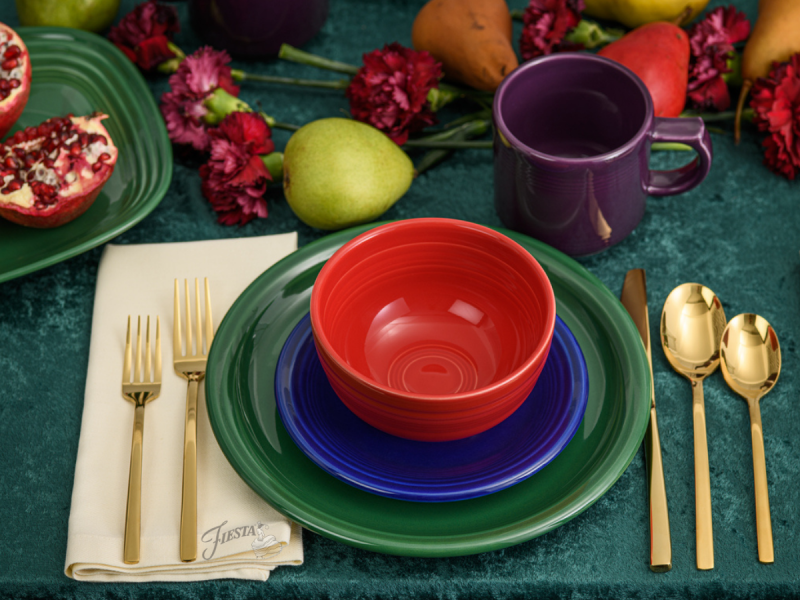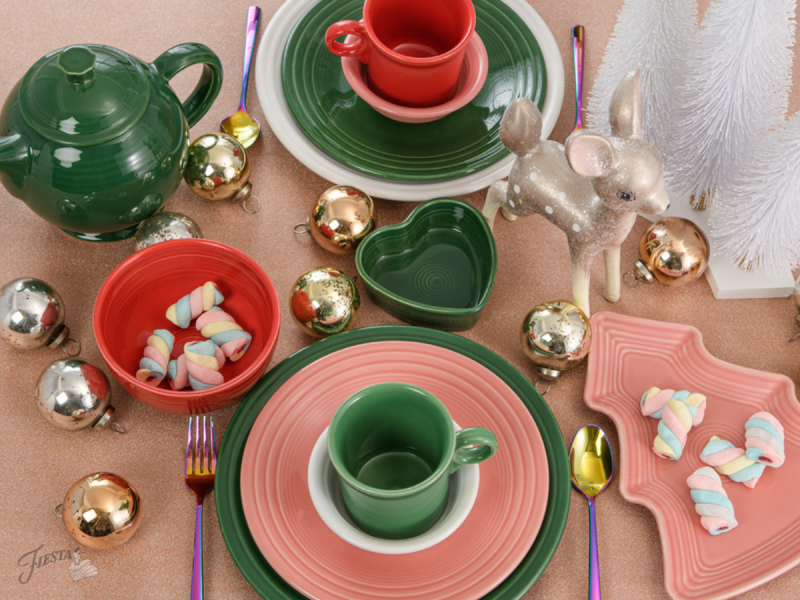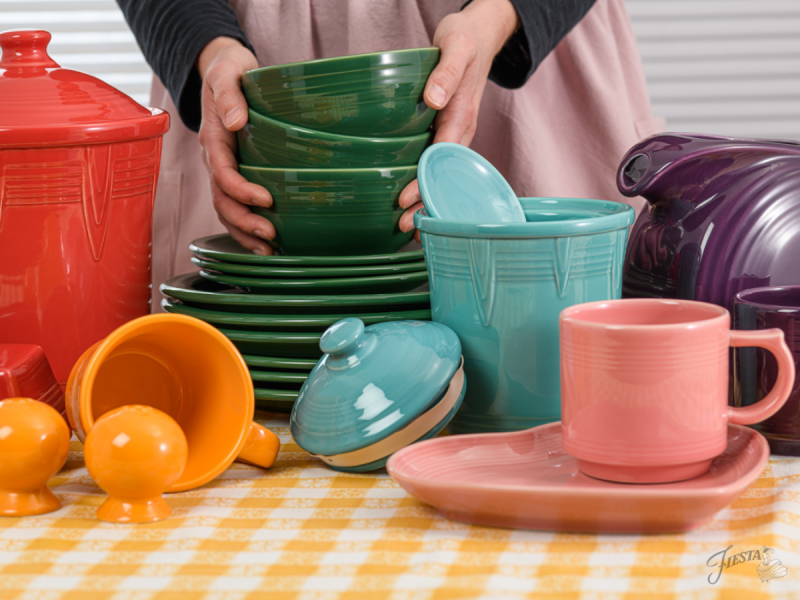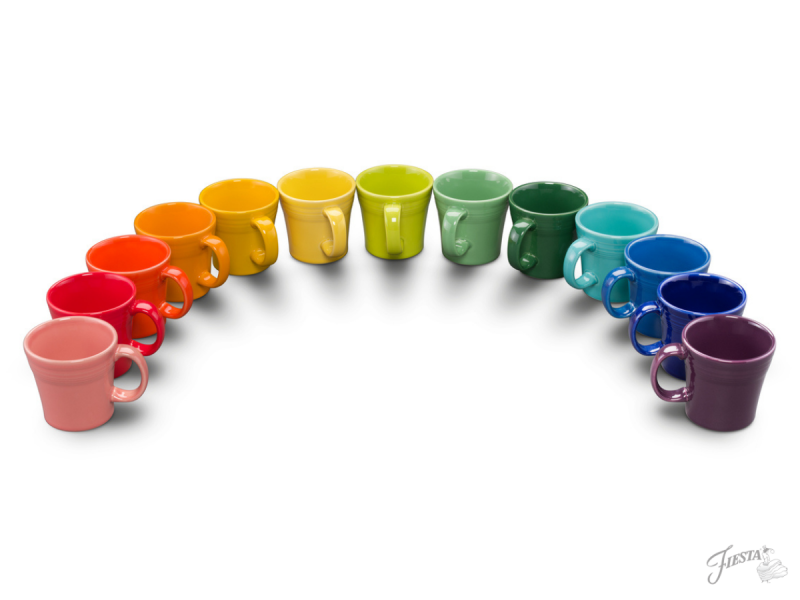 At any given time, Fiesta Dinnerware has 13 – 16 colors in its spectrum. For 2023, there are 14 full-time signature Fiesta colors.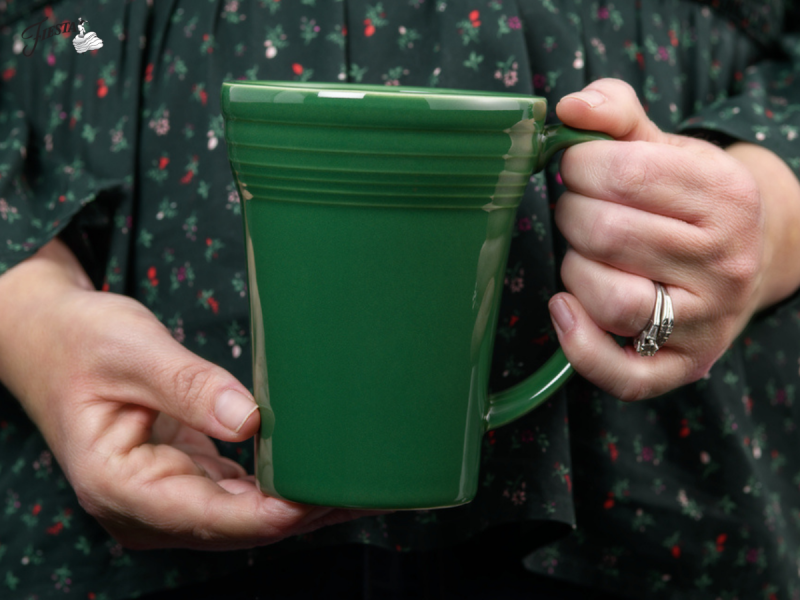 Fiesta's 2023 colors include: White, Peony, Scarlet, Poppy, Butterscotch, Daffodil, Sunflower, Lemongrass, Meadow, Jade, Turquoise, Lapis, Twilight, Mulberry; with Ivory being available during the 4th quarter. The lineup also includes Foundry, a cast-iron like finish that has the ease of use of ceramic dinnerware.

How does Jade compare to our Fiesta greens of previous years? Take a look!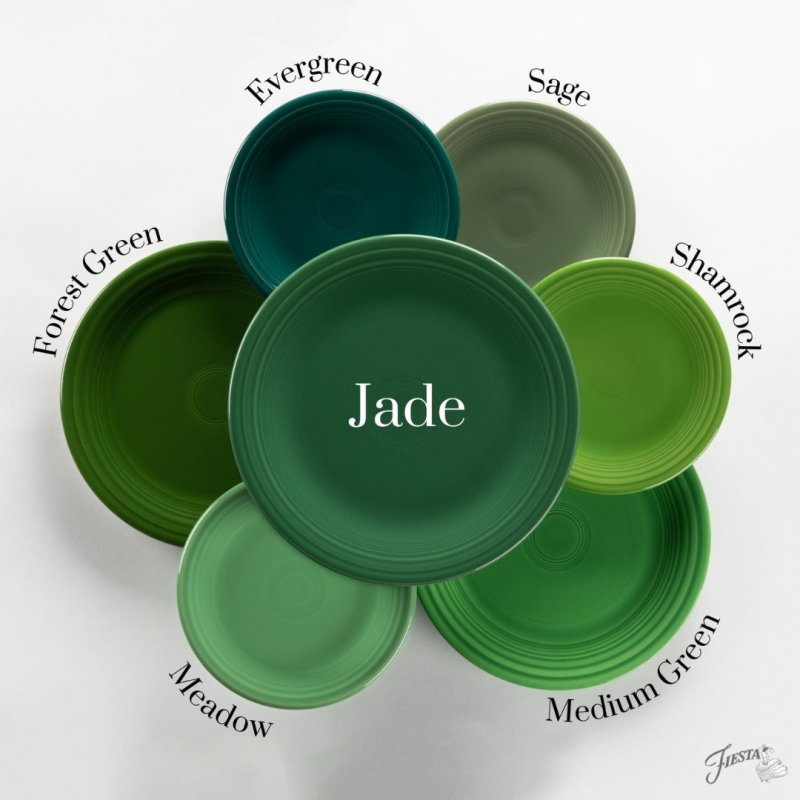 Jade will be available to purchase in June here at our website www.fiestafactorydirect.com, better department stores, independent retailers, and .coms.