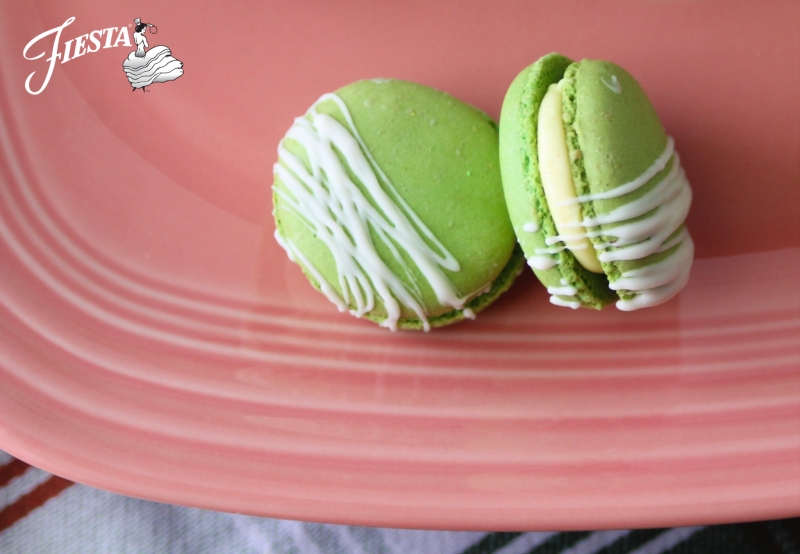 We are baking Matcha Macarons! Matcha is a trendy, delicious flavor, but we understand it may not be for everyone. That's okay! Substitute the matcha powder for cocoa powder or your favorite dry flavoring. If you want to add flavor extract, add it to your egg whites before beating. You can also use buttercream icing instead of cream cheese. Make them your own!
Matcha Macarons
Ingredients
Shells
1

egg white

room temperature

1/4

cup

granulated sugar

separated

1/4

cup

almond flour

1/3

cup

powdered sugar

1

tsp

matcha powder
Filling
1/4

cup

cream cheese

room temperature

1/2

cup

powdered sugar

1

tsp

milk
Instructions
Start by beating room temperature egg whites on a medium speed until soft peaks form. Add half of the granulated sugar and continue beating on high speed until STIFF peaks form. Add the second half of sugar and repeat process until egg whites are shiny and fluffy.

Use a fine mesh strainer to sieve the almond flour, powdered sugar and matcha powder into the bowl with the egg. Discard any large pieces left in the strainer.

Fold together using a plastic spatula until your batter is the consistency of hot lava. It should not be runny.

Using a medium size round piping tip, pipe 1-1/2 inch dollops onto a parchment paper lined sheet pan. You can use a guide if needed. Tap pan on the countertop in a rapid motion to get the air bubbles out.

Let the shells rest until they are dry to the touch. Nothing should come off on your finger. This could take up to an hour. Once dry, preheat your oven to 300°F.

Bake for 15 minutes. If they still wiggling, keep baking.

Let them rest, and get started on the filling. Mix cream cheese, powdered sugar, and milk in a bowl until smooth. Transfer to a piping bag and set aside until shells are completely cool.

Pipe the cream cheese mixture on one shell and sandwich it together with another shell. Repeat until all macarons are assembled.

Decorate with a white chocolate drizzle and enjoy!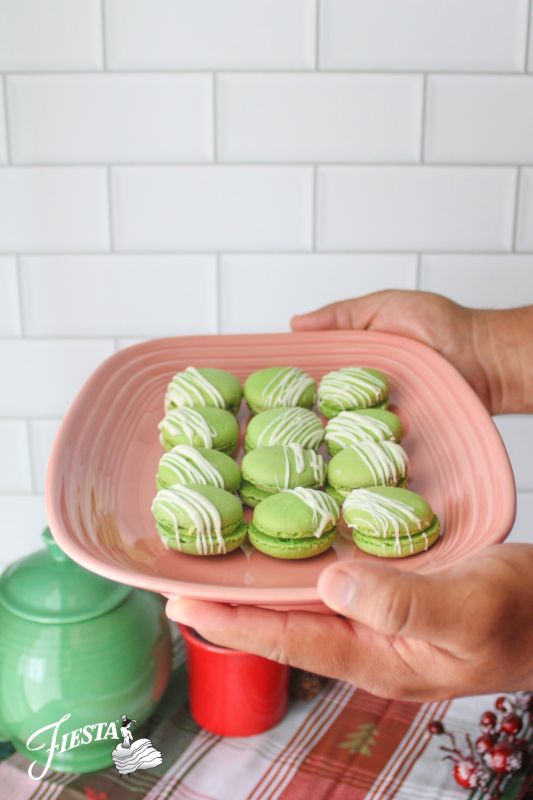 Transfer these cute little biscuits to a Rectangular Platter, and gift to them someone special!
We love how Peony pairs with Matcha green! If you try this recipe, comment below.