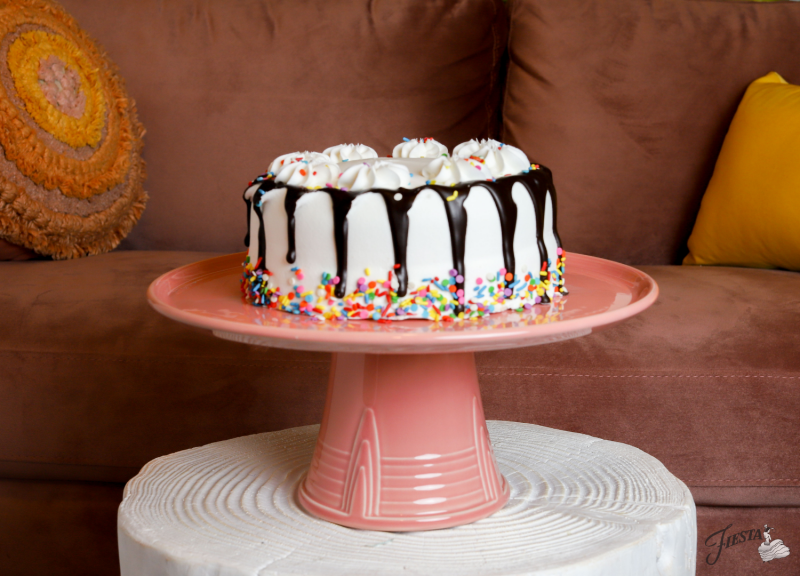 Our limited edition Pedestal Cake Plate made quite an impact when it debuted in the 85th anniversary color Twilight in fall 2021. For fans of that piece, you'll be thrilled to know it will soon be made in the following colors: White, Turquoise, Sunflower, Scarlet, Lapis, Meadow, and new 2022 color Peony.
At 12 ½" diameter, the cake plate sits on a dramatic pedestal. It has Art Deco detailed styling for an impressive presentation at any party or get-together.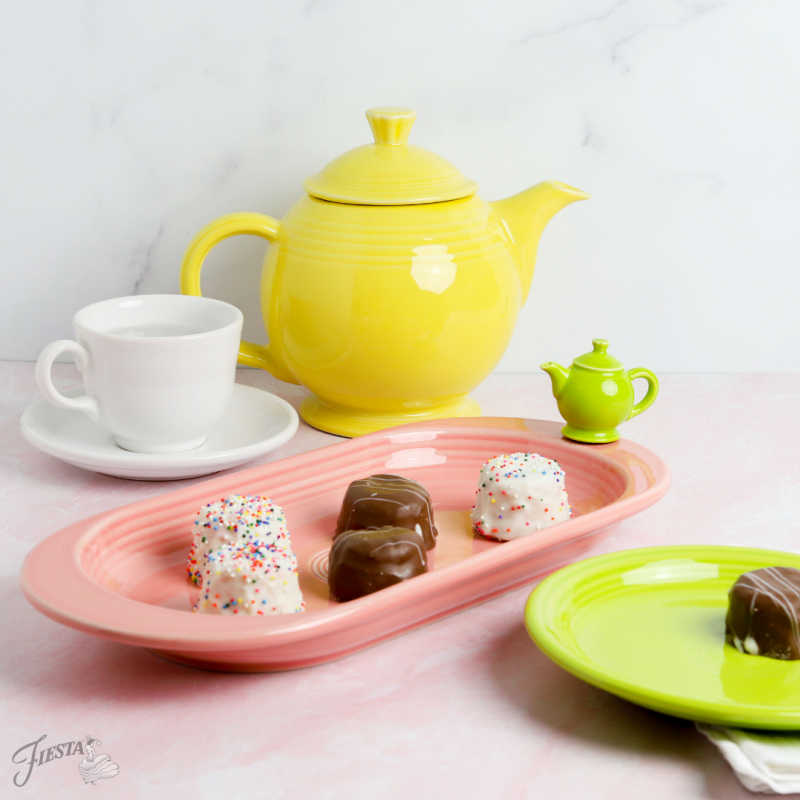 Fiesta Dinnerware® and nora fleming® have partnered for the third year in a row for a limited edition serving piece featuring an exclusive Fiesta Bread Tray in the new 2022 color — Peony — with a signature nora fleming mini of the newly redesigned Fiesta Teapot.
The Bread Tray is 13 ½ x 6 ¼" and is ONLY being made for the nora fleming partnership. It will not be available anywhere else.
The nora fleming mini features the newly redesigned Fiesta Teapot in the signature Fiesta color Lemongrass. The mini fits snugly in a hole on the wide rim of the Bread Tray and is 2 x 2 ½ x 1 ½". It can be switched out with other minis in the nora fleming collection.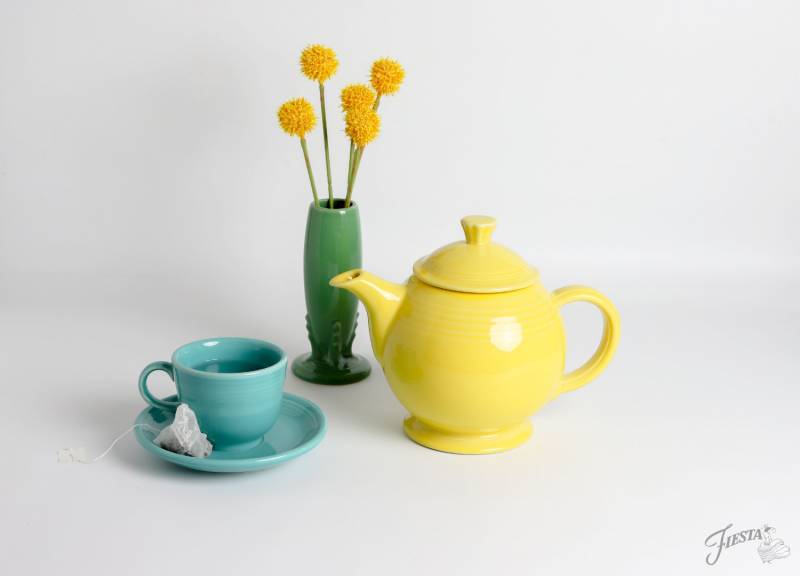 The beloved and iconic Fiesta Teapot received an update. Most notably, the spout was re-engineered to reduce drips when pouring and the handle was redesigned for a comfortable pour. The lid also was redesigned to fit more securely on top of the pot. The Teapot holds 44oz. and will be made in all colors.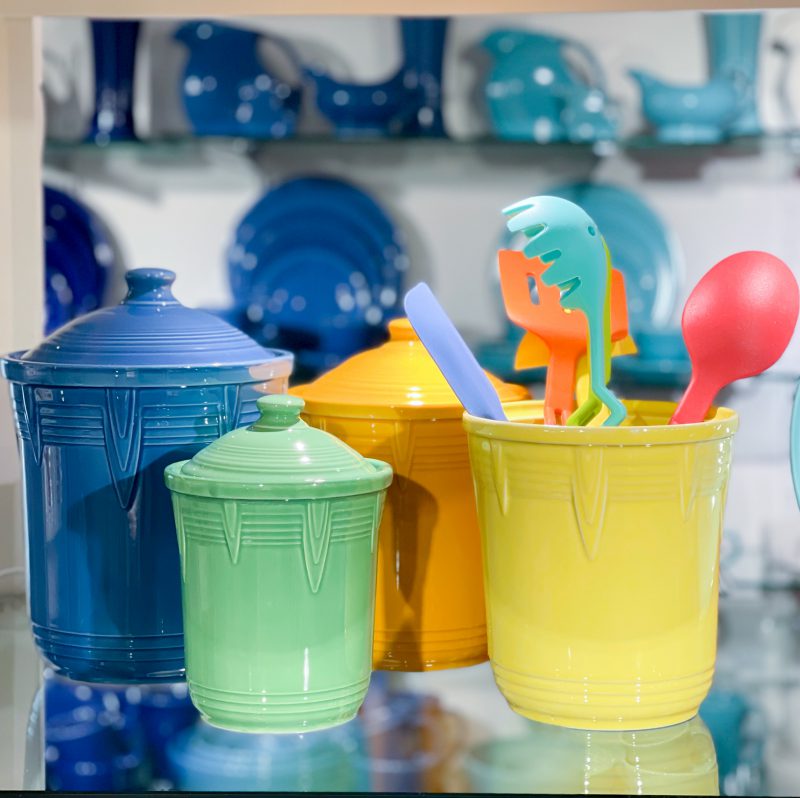 Fans of Art Deco detailing are going to love the updated Fiesta Canisters and Utensil Crock! Each piece has three dimensional chevron detailing around the entire perimeter with a footed base. And because the canisters are used as the base of the Fiesta Dog and Cat Treat Jars, those have gotten an update as well.
The 90oz. Large Covered Casserole had a redesign to its base; a new foot was added. It will be made in the following colors: Peony, Scarlet, Poppy, Butterscotch, Daffodil, Sunflower, Lemongrass, Meadow, Turquoise, Lapis, Twilight, and White.
Which of these items is at the top of your wish list?