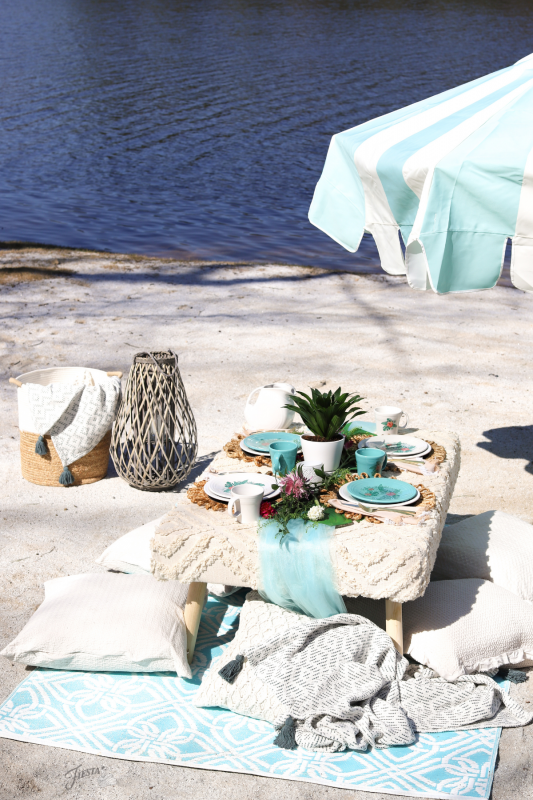 This new Aloha collection is giving us total boho vibes! We staged a glammed up beach picnic perfect for a girls' get together, shower celebration brunch or couples' cocktail hour.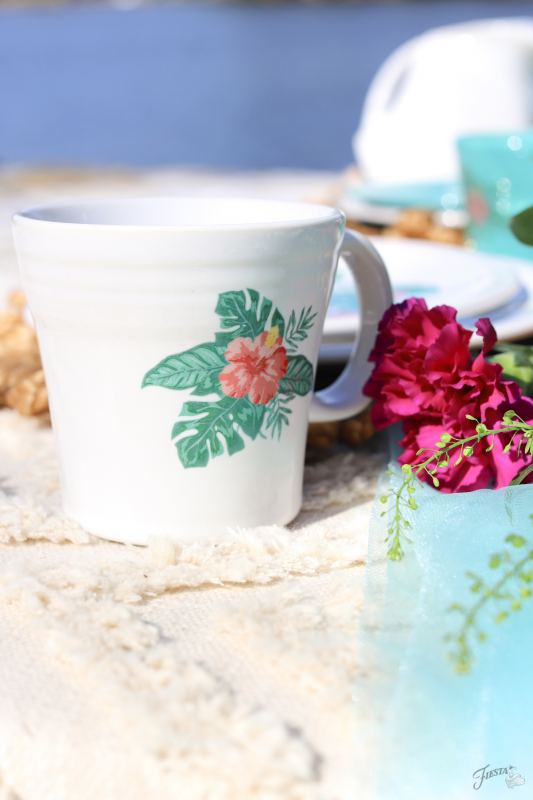 Featuring Hawaii's signature flowers — hibiscus flowers — and palm leaves, these dishes will whisk you away to a tropical paradise.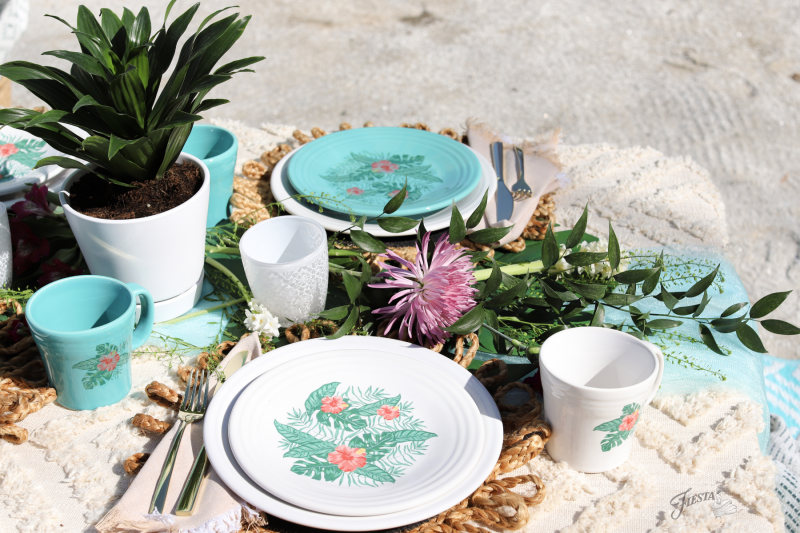 They're available on either White or Turquoise dishes on Luncheon Plates and Tapered Mugs.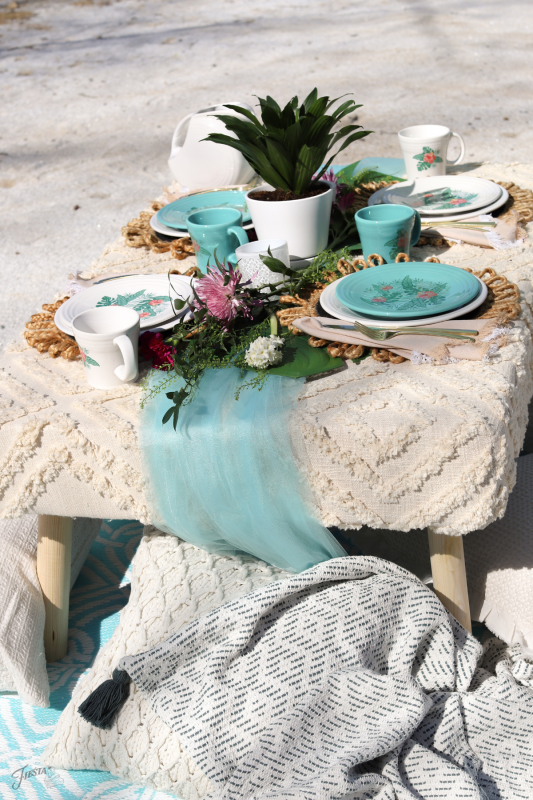 How would you style this tropical collection? Would you stick with one color or add both Turquoise and White to your cupboard? Would you mix it with other colors or go monochrome? We'd love to hear your plans and see your tablescapes. Please share with us on social media and be sure to tag us!