"While Twilight offers a sense of calm serenity, in some light this particular shade also has an electrifying vibrancy that practically glows from within," says Rich Brinkman, VP Sales & Marketing at The Fiesta Tableware Company. "The blue family continues to have a heavy influence on the tabletop this year and Twilight is a strong addition to our family of cool colors. It mixes well with the entire Fiesta color palette."
At any given time, Fiesta Dinnerware has 14 – 16 colors in its spectrum. For 2021, with no retiring colors as of now, there are 16 signature Fiesta colors.
Fiesta's 2021 colors include: Twilight, Slate, Scarlet, Poppy, Butterscotch, Daffodil, Sunflower, Lemongrass, Shamrock, Meadow, Turquoise, Lapis, Cobalt, Mulberry, and White; with Ivory being available during the 4th quarter. The lineup also includes Foundry, a cast-iron like finish that has the ease of use of ceramic dinnerware.
Twilight lends itself to a wide assortment of color combinations, including: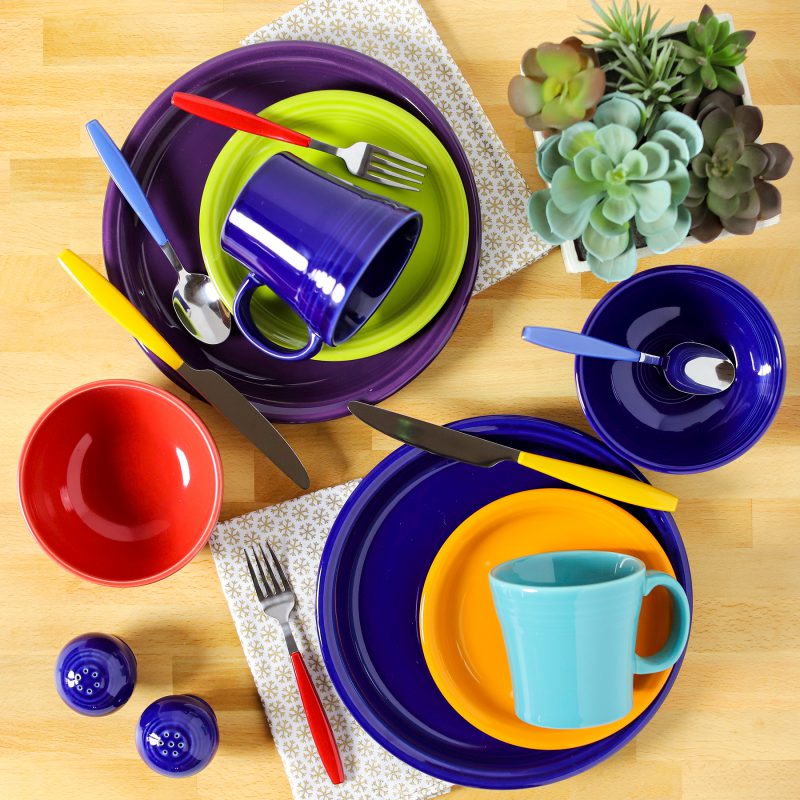 Palm Springs Playground: Twilight, Lemongrass, Turquoise, Scarlet, Butterscotch, and Mulberry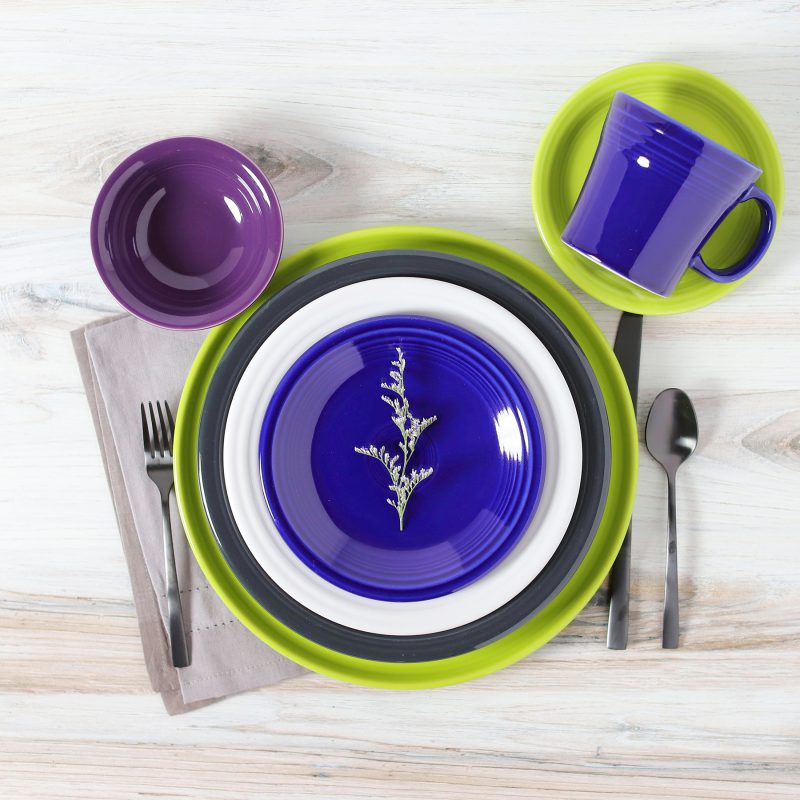 Modern Seaport: Twilight, Lemongrass, White, Slate, and Mulberry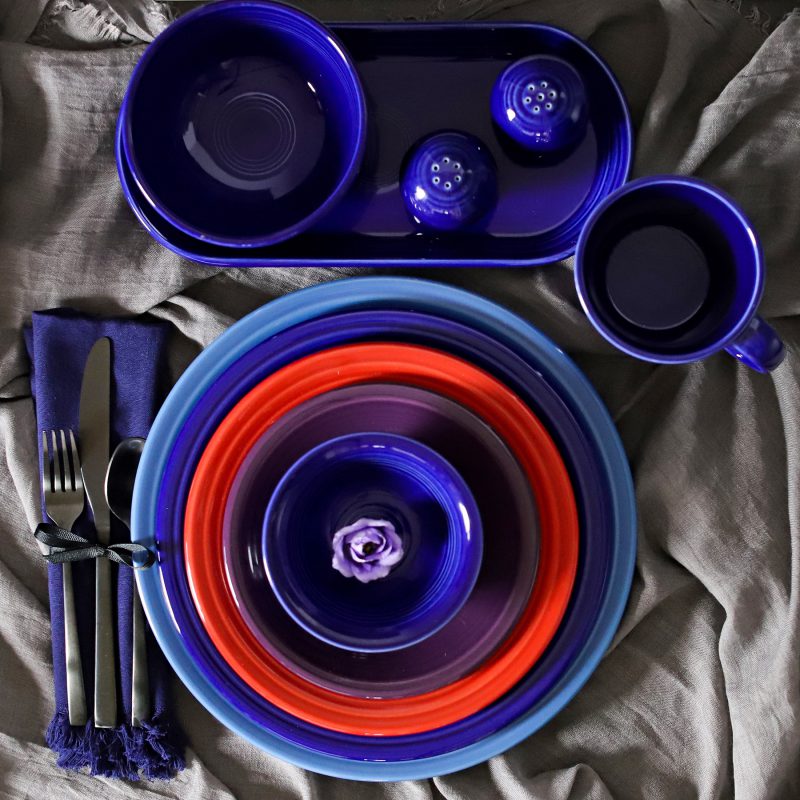 Berry Compote: Twilight, Mulberry, Scarlet, and Lapis
Twilight is a must-add to your kitchen whether you're an avid Fiesta blues collector, or if this is your very first Fiesta color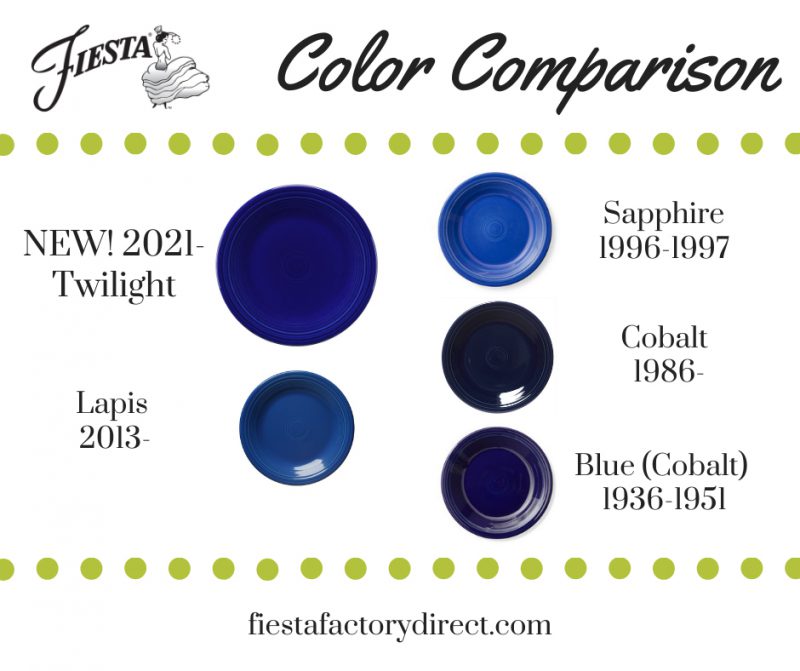 You can purchase Twilight at better department stores, independent retailers, .coms, and on www.fiestafactorydirect.com by June 1, 2021.