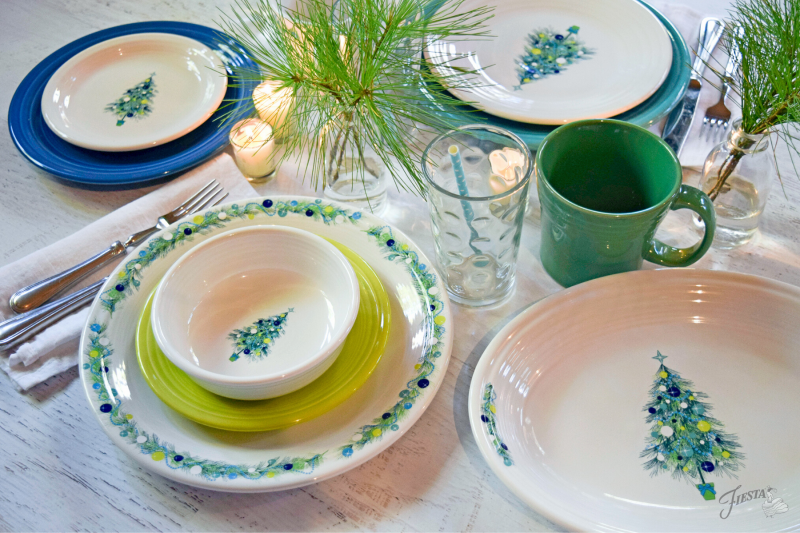 Blue Christmas Tree on White
The Fiesta Dinnerware Blue Christmas Tree is a blue-hued version of the brand's classic colorful Christmas Tree design. Previously only available on Ivory dinnerware, it is now available on White as well.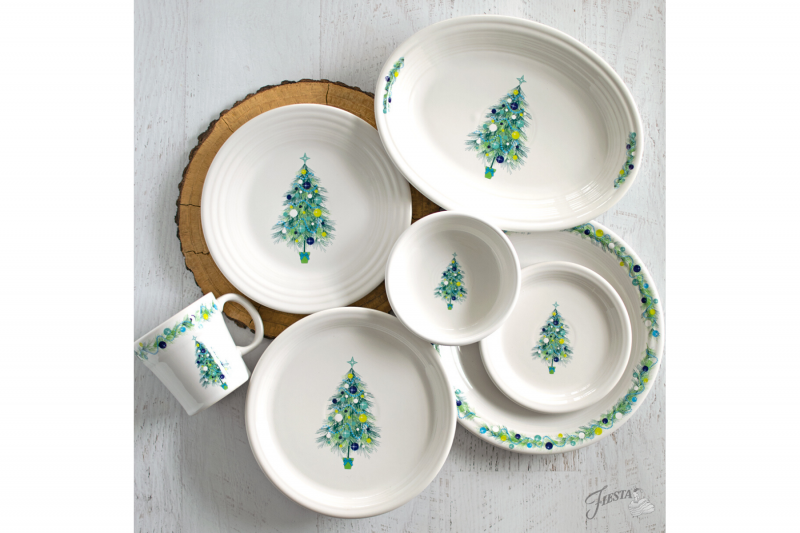 This collection will be available in the following pieces:
Luncheon Plate

Platter

Small Bowl

Dinner Plate

Appetizer Plate

Tapered Mug

Bistro Buffet Plate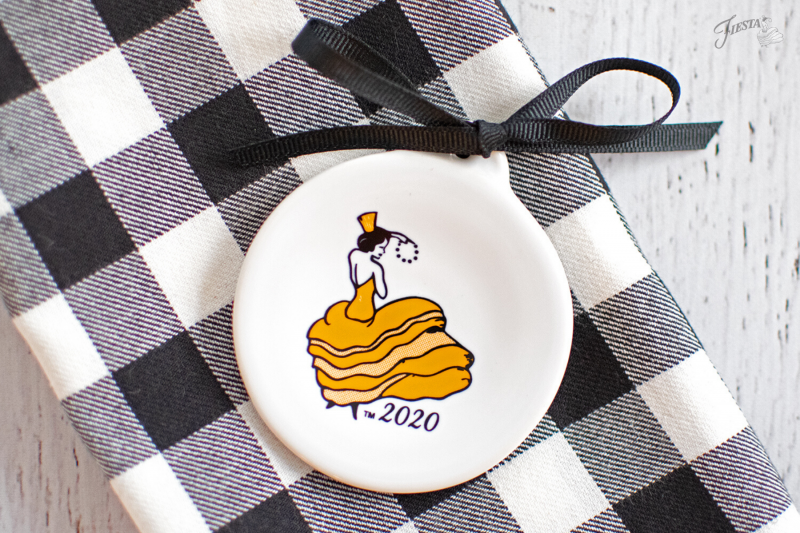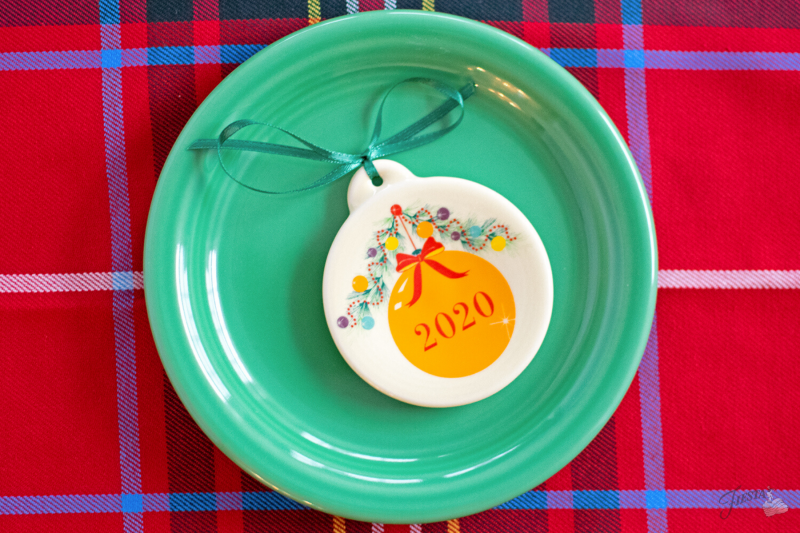 Ornaments
To get festive for the holidays, Fiesta Dinnerware is introducing two new 2020 holiday ornaments. One features the classic Christmas Tree design with multi-color decorations on the tree. The other features the signature Fiesta Dancing Lady in a tiered dress that features the new Fiesta 2020 color – Butterscotch.
Christmas Tree Ornament 2020 on Ivory

Fiesta Dancing Lady Ornament 2020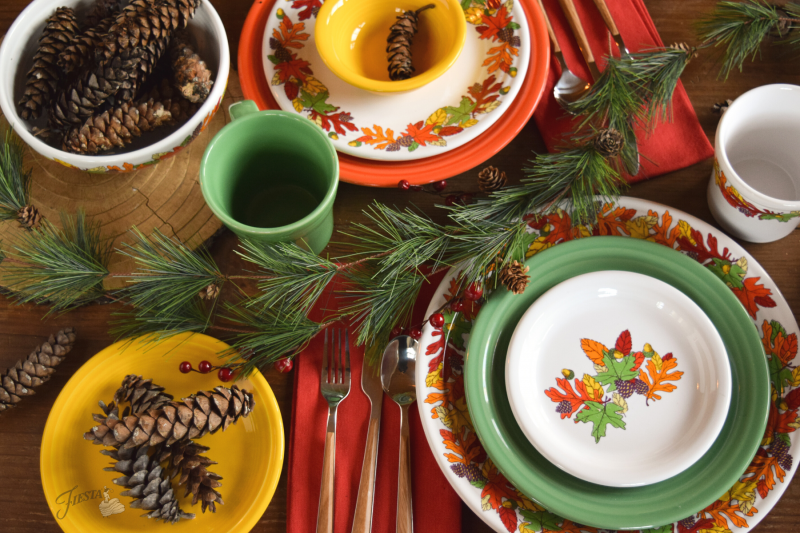 Fall Fantasy Brights
Fall Fantasy in Blue was a new launch for 2019. Due to its popularity, Fiesta has expanded the collection by creating Fall Fantasy Brights for 2020. Fall Fantasy Brights features a leaf and pinecone pattern in new color Butterscotch, Poppy, Scarlet, Meadow, Daffodil, and Sunflower.
It will include the following items:
Luncheon Plate

Tapered Mug

Appetizer Plate

Chop Plate

Gusto Bowl

Large Bistro Bowl

Medium Bistro Bowl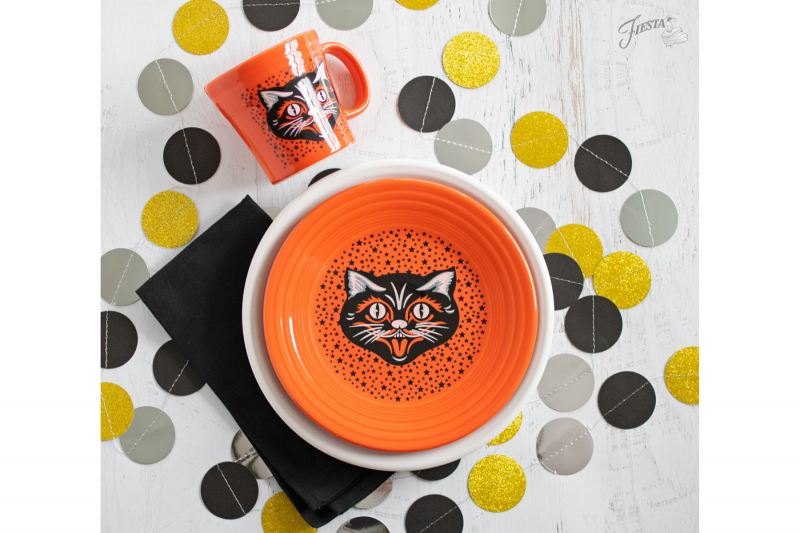 Halloween
Halloween is always a festive time of year for Fiesta Dinnerware. We're expanding our Halloween offering with two new designs: Black Cat (on Poppy) and Candy Corn.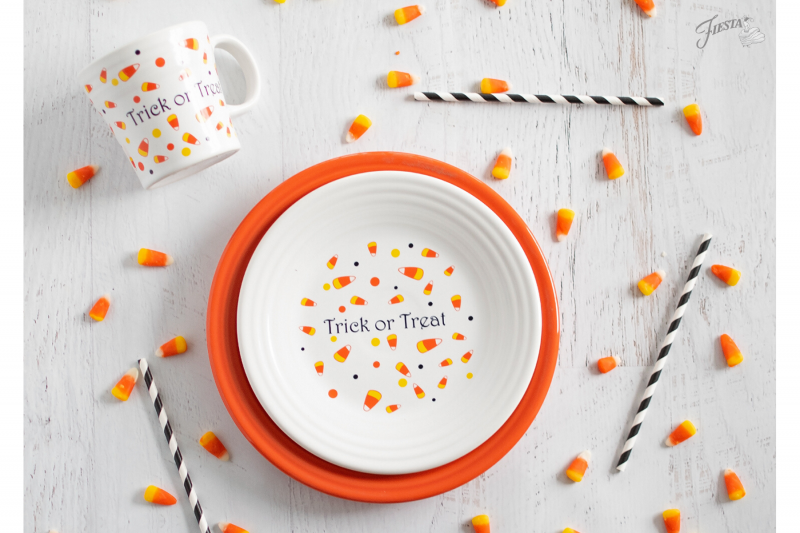 Black Cat (on Poppy) features a vintage-inspired black cat based on Halloween decor from the 1940s and 50s, decaled on Poppy dinnerware. We're also introducing a new Candy Corn design that has candy and polka dots scattered across White dinnerware. These smiley-faced Black Cat and Candy Corn designs are sure to delight at Halloween parties.
Each design will be available in the following pieces:
Luncheon Plate

Tapered Mug
All of the new items above will be available to consumers at better department stores, independent retailers, .coms, and on www.fiestafactorydirect.com by Spring 2020.