Harvest a Tablescape for Fall
September 25, 2019 | Posted in Holiday
The air is crisp, the leaves are changing and we're ready to set our tables for the fall season! We have some new designs as well as classics to help usher in the season. So warm up your apple cider and snuggle into some fall inspiration…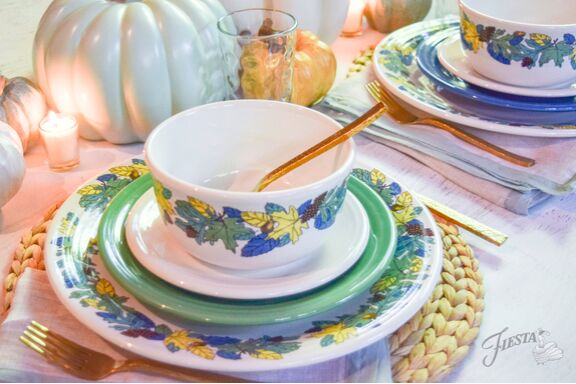 Our new Fiesta Fall Fantasy in Blue 🍁 collection was introduced earlier this year and is now available on www.fiestafactorydirect.com! Great for autumn or even all year round, this timeless design brings together a serene palette in Fiesta colors: Meadow, Sunflower, Lapis, Turquoise, and Mulberry.
We've noticed a rising trend in non-traditional colors to celebrate holidays and seasons. Specifically, have you seen all the pretty blues, whites and greens — like these pumpkins — used in fall decor at home and craft stores? We love this trend and hope you do too!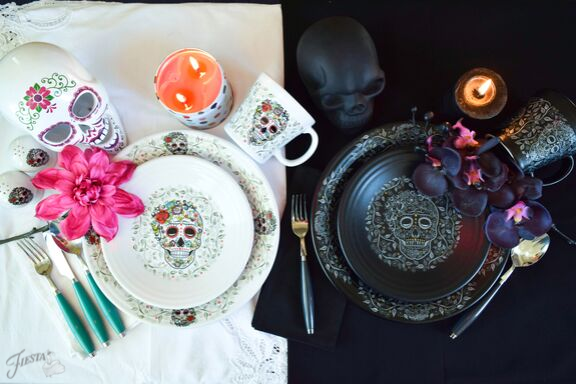 Feeling nice or naughty? Choose from Skull and Vine in either Sugar or Foundry….or both! This collection continues to be one of our top-selling for the fall season. It definitely makes a dramatic statement!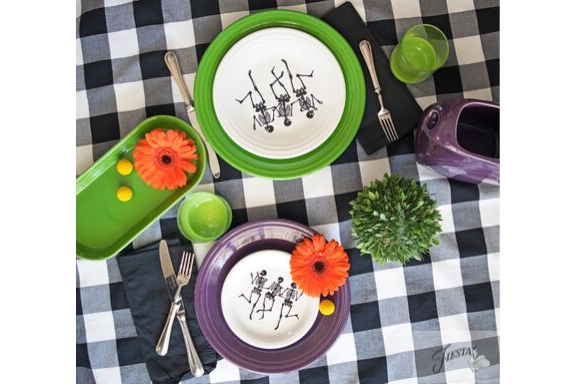 No bones about it, this Trio of Skeletons ☠☠☠ bring the spirit of the season to any tabletop. We paired this design with Mulberry and Shamrock on a backdrop of classic black and white gingham for a whimsical table that's frightfully fun.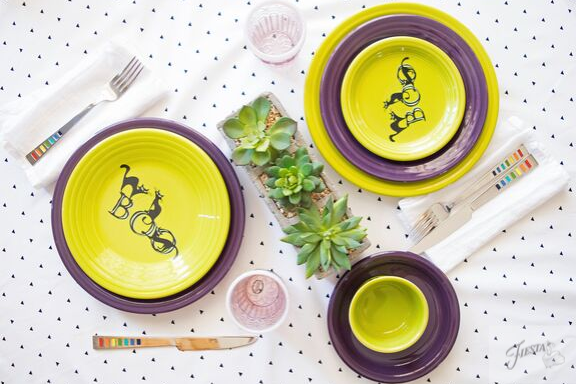 This BOO-tiful table features the Fiesta Dinnerware Trio of Boo Cats. Don't worry – these black cats bring nothing but good luck! Lemongrass and Mulberry together make us happier than a bag full of trick-or-treat candy…well almost 🙂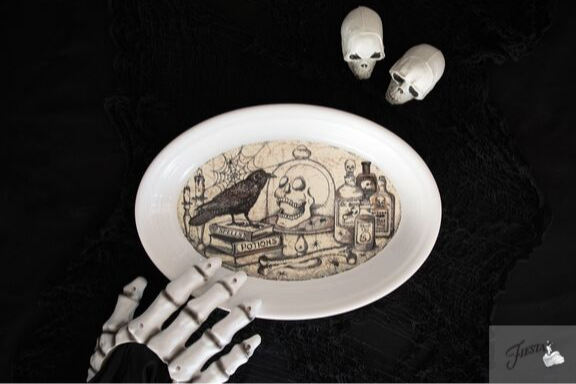 Feeling nostalgic for some old school ghost stories? That's all we can think about when we set out our Fiesta Mystical Halloween collection. Apothecary jars, a creepy crow, a skull, and spiderwebs set the stage for a spooky good time. Look for other pieces and designs in this collection here 💀.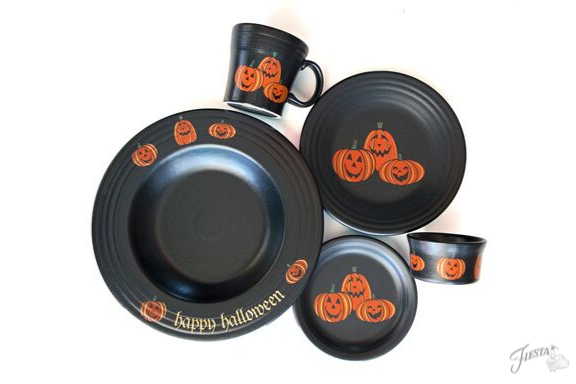 🎃🎃🎃 Trio of Happy Pumpkins and their goofy grins offer a sweet addition to your autumnal entertaining. We're planning to set out candy in this oversized Pasta Bowl!
Be sure to visit www.fiestafactorydirect.com and search under "Patterned Products" to see these designs and more for fall and holiday tabletop collections.
How are you decorating your tabletop for the fall season? Share with us on social media: Facebook and Instagram.