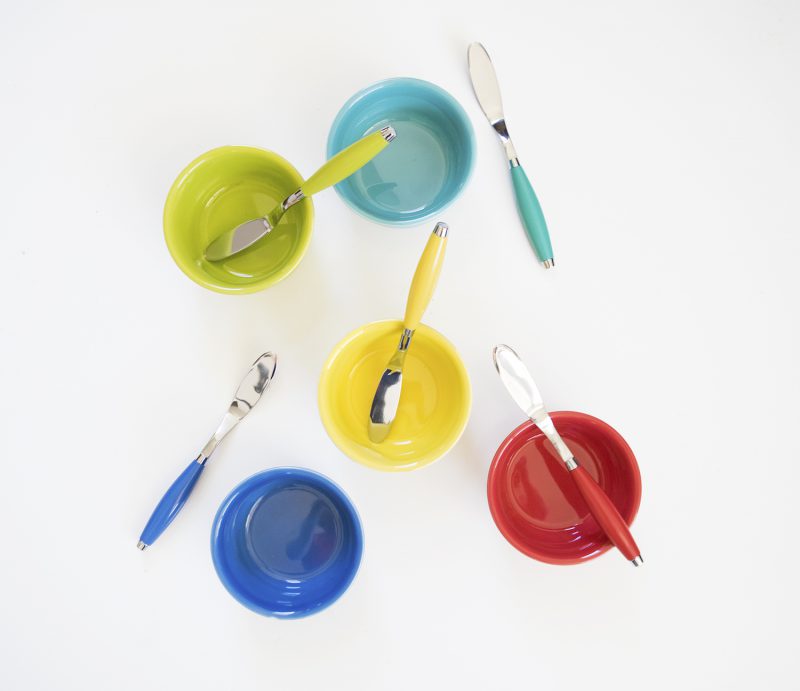 2PC Dip Set
This 8oz Ramekin and color coordinated Spreader are the perfect additions to any BBQ get-together. Serve dips, cheeses, and any other type of spread in style. The 2pc Dip Set is available in Turquoise, Sunflower, Lemongrass, Lapis, and Scarlet.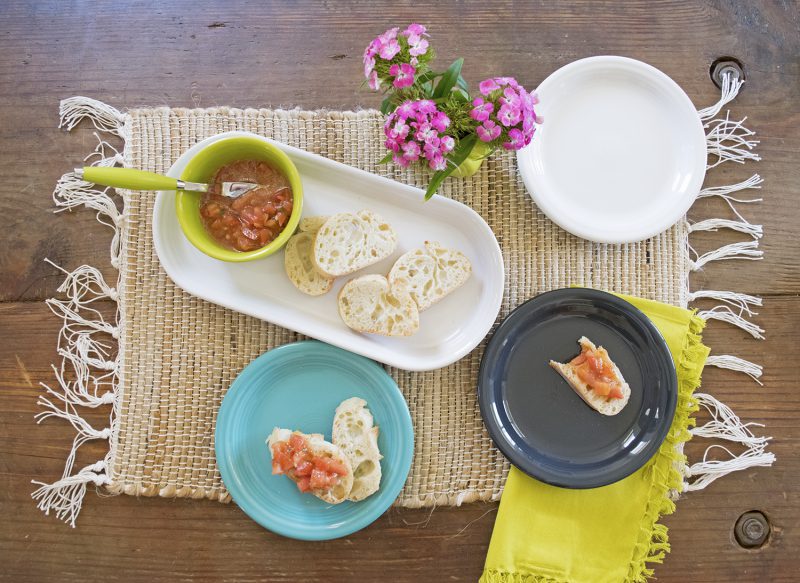 Small Bread Tray
This summertime essential is so versatile, you'll use the Small Bread Tray to serve everything from hotdogs to desserts or even as a tray for condiments. It's available in every Fiesta color, so stock up now!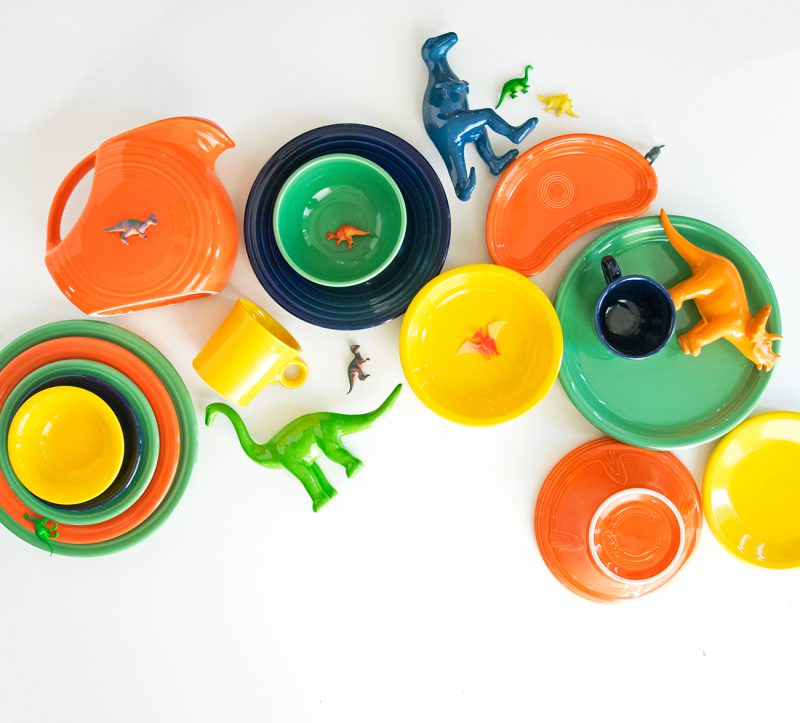 Large Disc Pitcher
Is it really summer without a big pitcher of lemonade or iced tea? Serve beverages in this classic Fiesta Disc Pitcher that's sure to make a statement. It holds 67 1/4 oz and is dishwasher safe.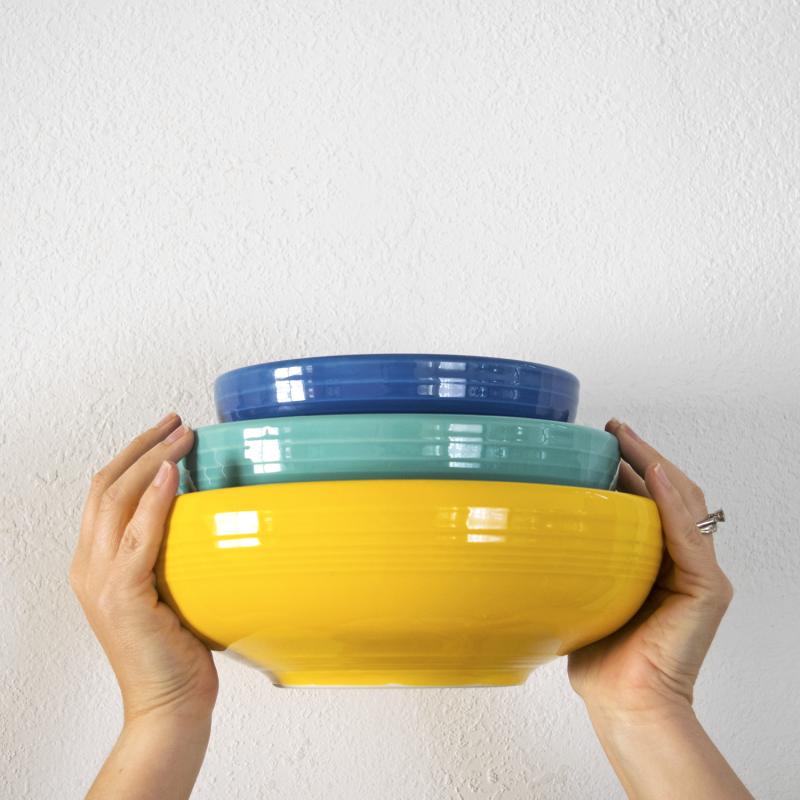 XL Bistro Bowl
Salads, fruit, chips, popcorn, and candies – the XL Bistro Bowl is the perfect vessel for all your favorite summer treats!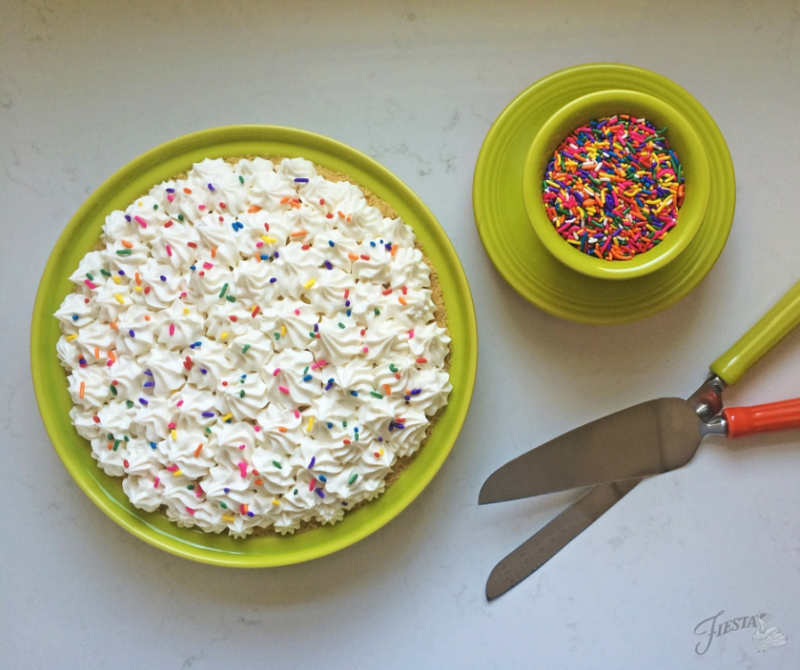 Deep Dish Pie Baker
Pies of all sorts are right at home in the Fiesta Deep Dish Pie Baker. Dishwasher, oven and microwave safe, plus – like all Fiesta – Made in the USA!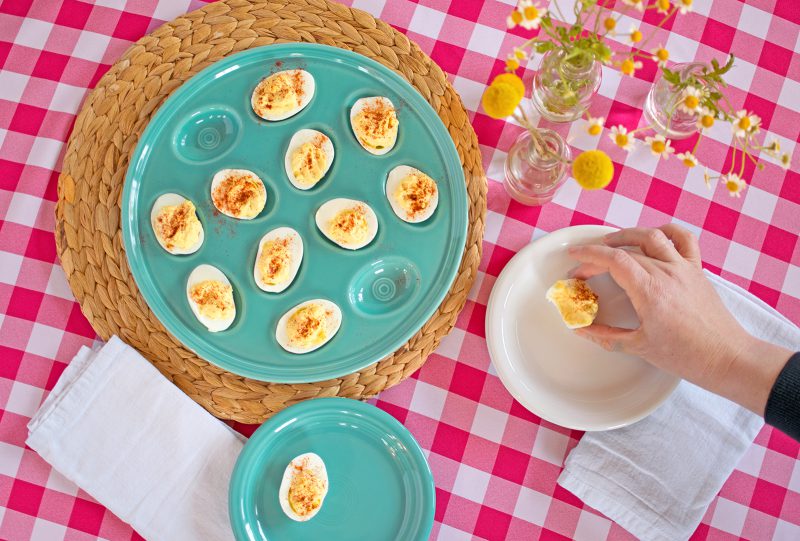 Egg Plate/Tray
What a pretty backdrop for serving deviled eggs! Fiesta's Egg Plate/Tray holds 12 eggs. It comes in a variety of colors and will "wow" guests at your next summer party.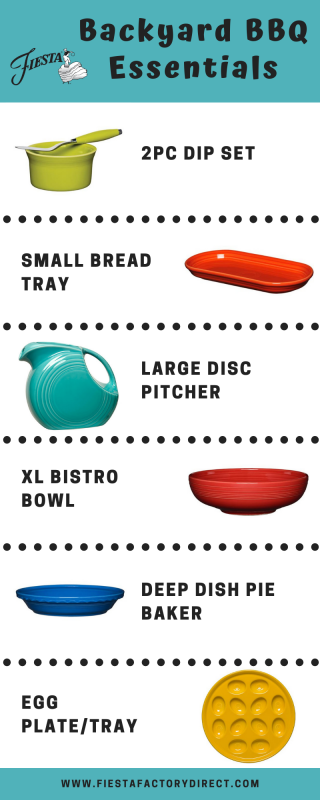 What types of backyard BBQs do you have planned for the summer? Do you have any favorite Fiesta serving pieces? Share with us on Facebook or Instagram.