Fiesta's Fall Must Haves
It's hard to believe that fall is just around the corner. It seems like summer just started and now we're already pinning tasty pumpkin recipes on Pinterest, shopping for comfy new sweaters, and seeing Halloween decorations in all the stores. Although we're lamenting summer coming to an end again, we are excited to enter autumn in style. Today we're bringing you our top 10 Fiesta Fall Must Haves so you and your kitchen can be prepared for a very fashionable fall!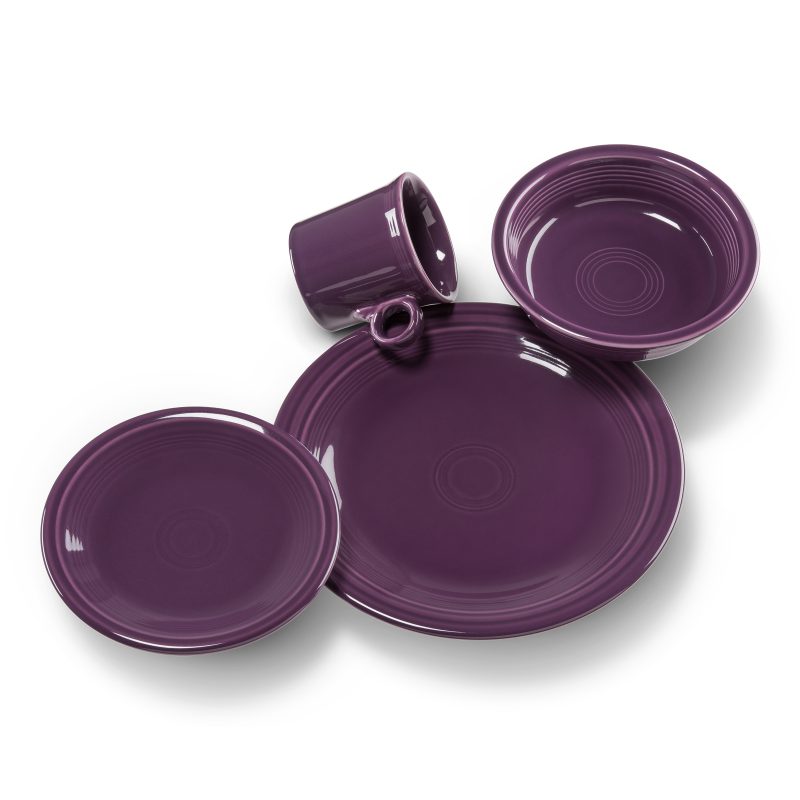 Our newest color is a cool purple hue that is the perfect addition to your collection, especially for fall! Picture Mulberry, Daffodil, Sage, and Poppy adorning your dinner table on Thanksgiving, or any autumn day! We can't wait to see how you set your tables with this beautiful shade.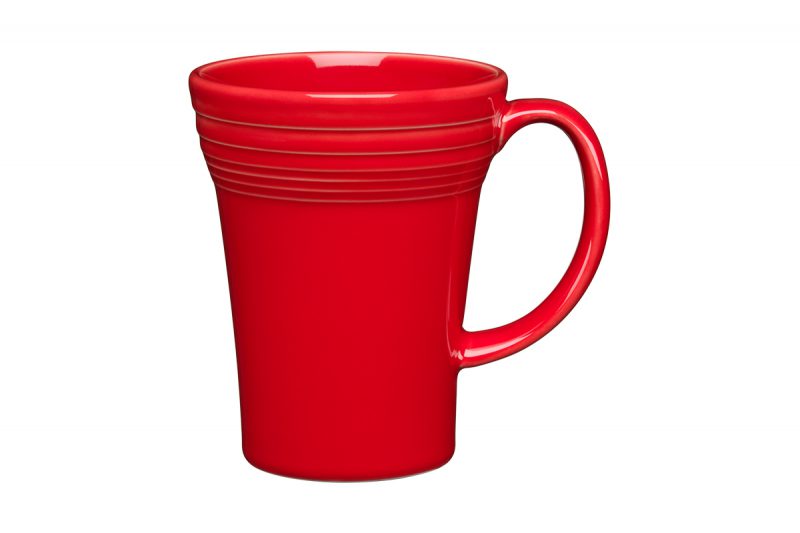 Cooler weather calls for coffee and cocoa, and what better way to enjoy them than in our huge 18 ounce Bistro Latte Mug? The Latte Mug is ideal for hot beverages on chilly mornings, as it holds more than our Java, Ring Handled, and Tapered mugs and fits so snuggly in the hand.
The dropping temperatures mean that we can get back to one of our favorite pastimes: baking! We're tying our apron strings and turning our ovens back on after a summer of ice cream and popsicles to keep cool (don't get us wrong, we love our cold summer treats, too!). One of our favorite items for making baked goods is our Skillet Baker! You can find a recipe for Gourmet Skillet S'mores here.
Halloween is one of our favorite holidays here at Fiesta Dinnerware, as you might have noticed if you've seen all of our Halloween ware! We have everything you need to celebrate Halloween right this year: scary cats, hooting owls, flying witches, spooky pumpkins and newest of all, our Skull and Vine and Pumpkin Spice patterns! Scare easily? Don't worry. These characters are more cute than creepy!
The Covered Casserole has us craving delicious soups, hearty casseroles, and even fresh baked bread kept warm by one of our most stylish pieces.
6. Tortilla Warmer
Much like the Covered Casserole, it is able to keep meals hot with its ceramic lid. And you don't need to be limited to warming tortillas! We love using the Tortilla Warmer for small casseroles, dips, and any sides you need to keep warm.
Fall represents different things to all of us. For some it means the start of school, for others it marks the beginning of holiday shopping (yikes!), and still other see the leaves changing and think one thing: football season. Whether you're a fan or not, we think everyone can get on board with a good tailgate party! We love all the classic foods that go along with cheering on your team, and we have the perfect plate for your viewing party munchies: our Appetizer Plate! Go for the extra point and get a set in your team's colors.
The Signature Bowls might just be made for fall dining. Just think of coming home after a blustery stroll outside to a beautiful bowl of hot soup or stew waiting for you. Our mouths are watering just thinking about it!
9. Pie Baker
Did we mention we love baking already? Well, we'll say it again. We LOVE baking! Is there anything better than fresh baked goods straight from the oven on a crisp fall day? We don't think so. Another of our favorite bakeware pieces is our Large and Small Pie Bakers, perfect for pumpkin, apple, pecan, and every pie in between! Check out our recipe for mini pumpkin pies here.
10. Square Ware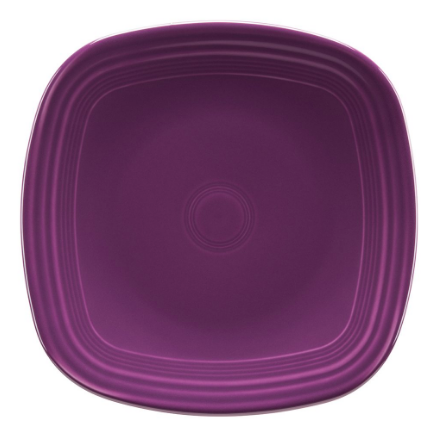 Autumn is the season of change; the leaves are changing colors, and you're changing out your dinnerware! If you're used to the usual round plates, bowls, and mugs, consider switching it up this season with our square Fiesta line. It's chic, modern, and lots of fun to combine with the classic round pieces to bring a different look to your table.
There you have it; our top ten must have Fiesta items for fall. Do you agree with our list, or are there other pieces you think should have made the cut? Let us know in the comments!