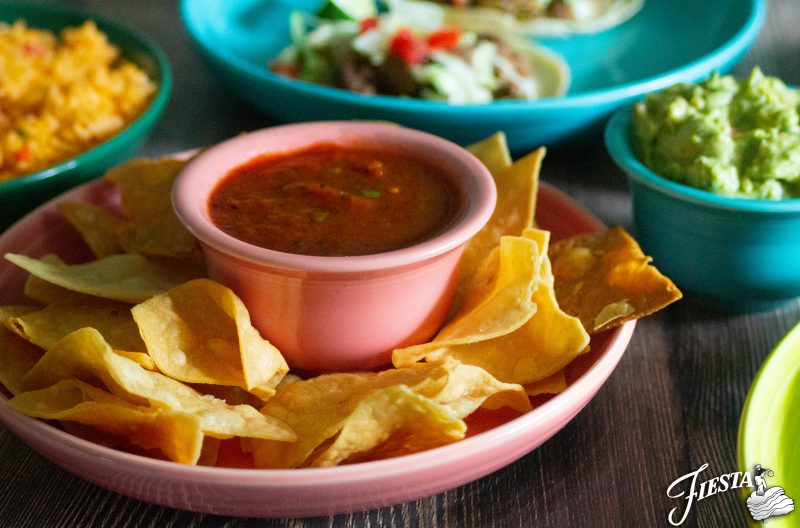 Every fiesta needs chips and salsa! We started our night off with a Bouillon full of fresh salsa surrounded by fried tortilla chips on a Luncheon Bowl Plate. Using a Bowl Plate helps contain the chips; we offer a larger size (regular Bowl Plate) depending on the size of your crowd.
The star of our fiesta: Fajitas de Carne!
A Luncheon Bowl Plate for one…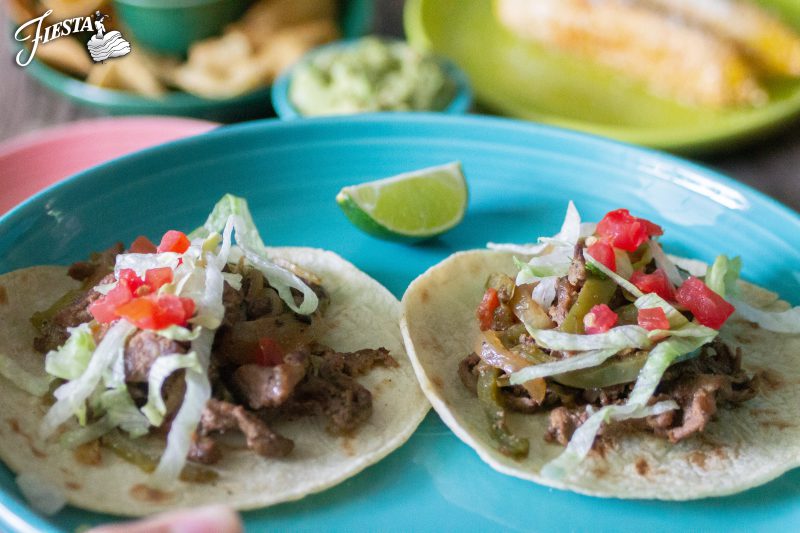 … our regular Bowl Plate for two!
Those pesky fallen toppings are finally contained!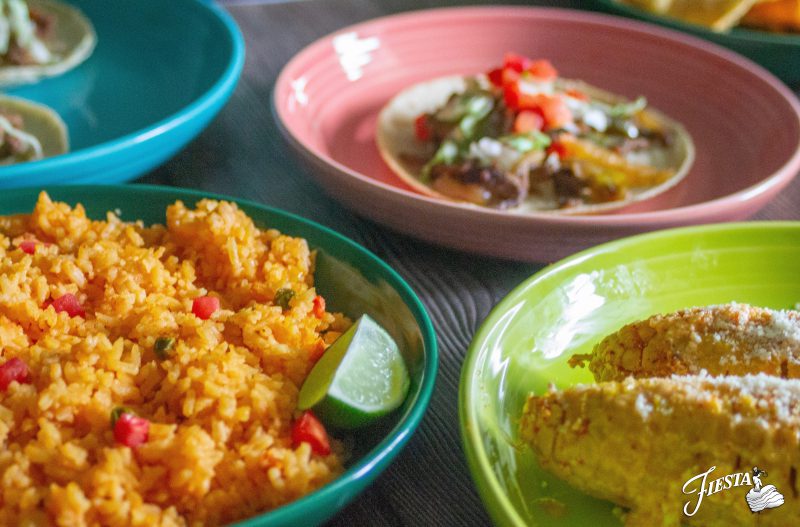 Bowl Plates perfectly enclose side dishes like rice or corn, preventing spillage while creating a professional presentation.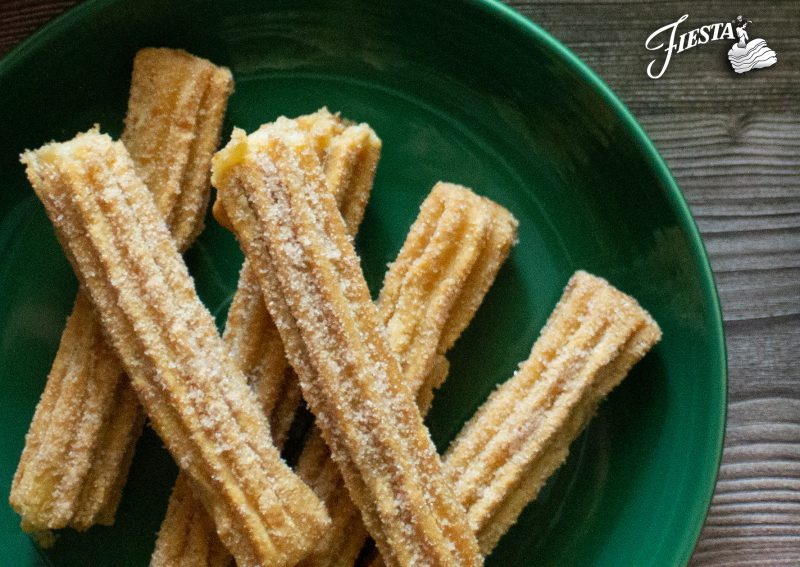 And don't forget about dessert! We finished the night off with churros held inside our Luncheon Bowl Plate.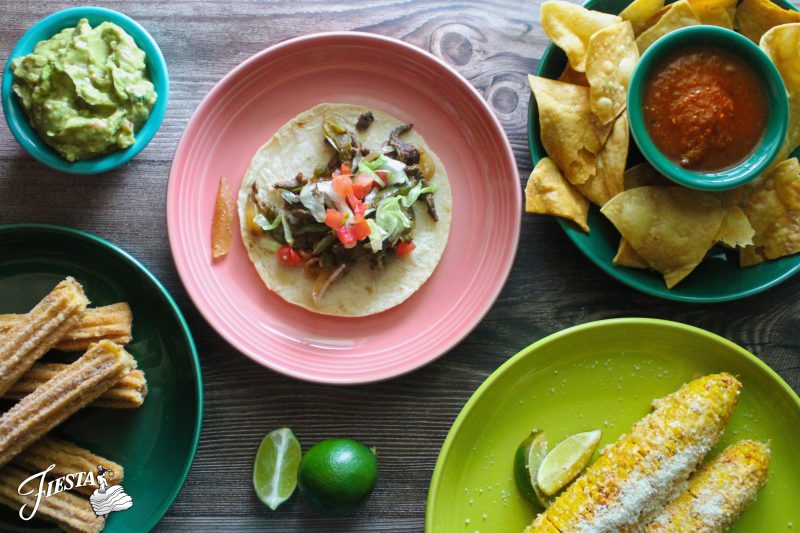 How do you use our Bowl Plates? Comment below!