Send your guests (or kids) on a scavenger hunt to find the "gold." The gold could be anything like chocolate coins or money. If you're playing with a partner, you could hide gold jewelry or another gift they would cherish like gold. Be sure to hide the gift in a Fiesta item, like a Canister or Gift Box!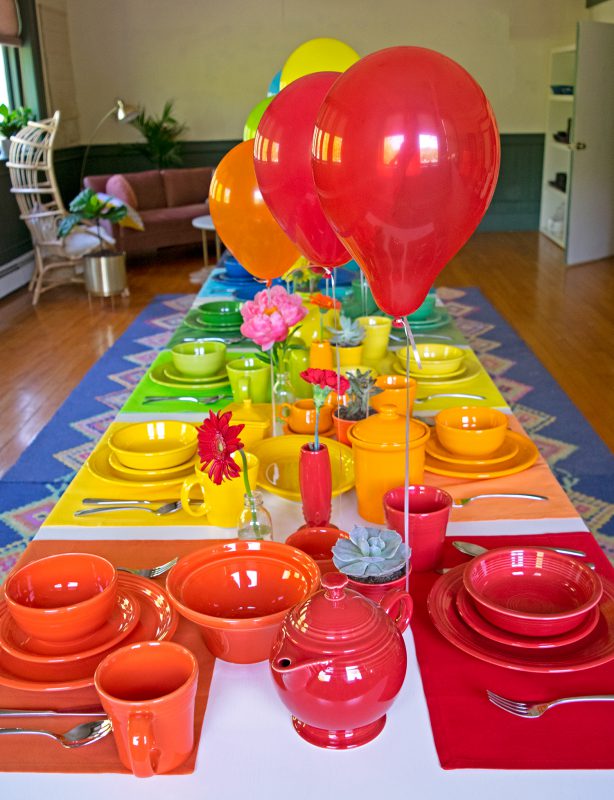 First, set a rainbow themed table-after all, the gold is found at the end of a rainbow!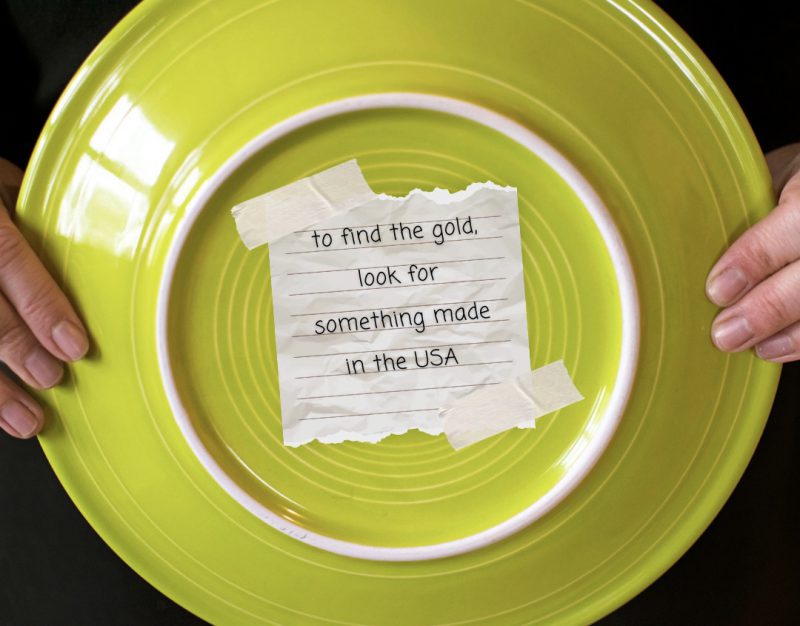 Flip the plates, and add your clues. Since you've hidden the "gold" in your Fiesta Canister or Gift Box, you could use clues like "made in the USA," "kitchen," another name for the color, like "red," "born in (insert the year color or item was introduced)," and the list goes on!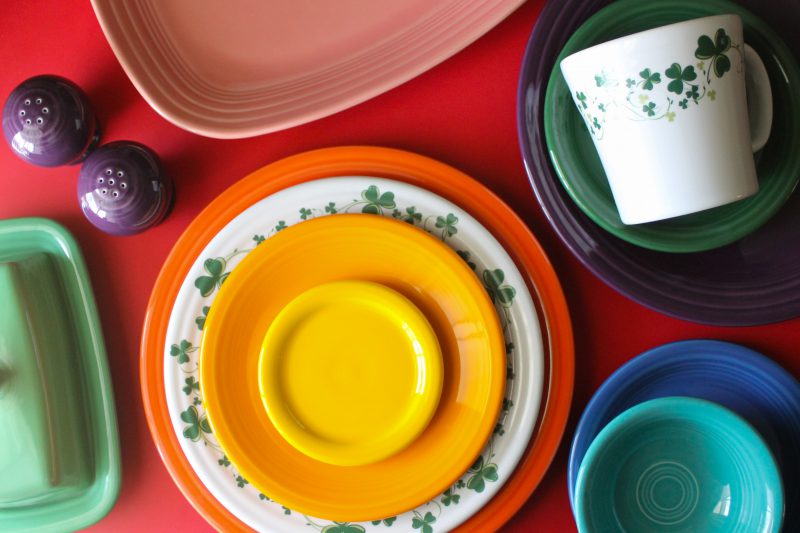 Once your guests have arrived, tell them to use the rainbow, aka the rainbow place settings, to find the gold. Good luck! Don't forget to have fun and make it your own.
Happy St. Paddy's Day!