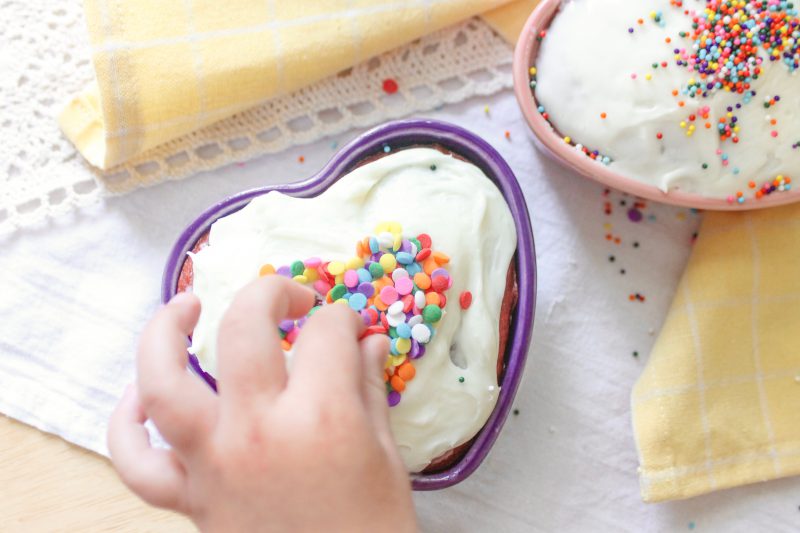 Make mini cakes in our Heart Ramekins and immediately turn a basic dessert into a festive treat that your kids will love. There's just something about making food in fun shapes that makes everything better!
Pro Tip: If you're using box cake mix, swap the oil with melted butter, and thank us later. 😉
You can use mini cookie cutters as stencils for your sprinkles. We used an "x", "o", and a heart-shaped cookie cutter for ours. This hack is perfect for kids because they can customize it however they'd like!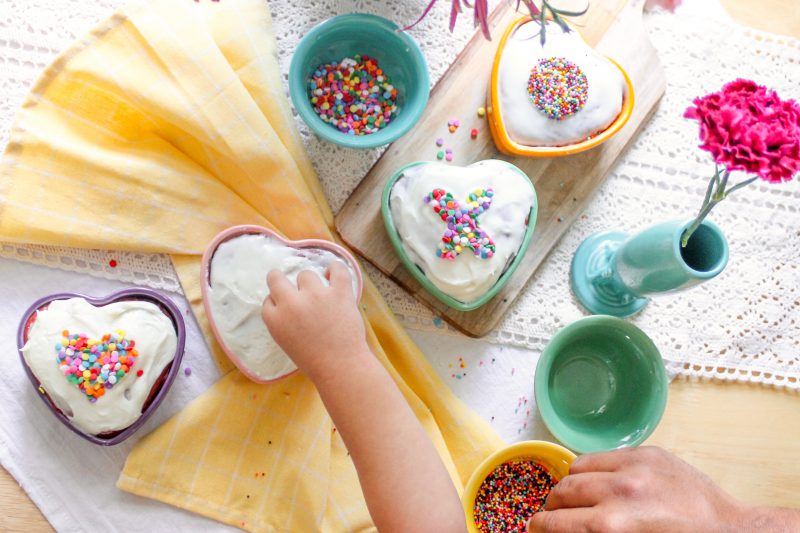 You can enjoy these mini cakes with your kids or have them surprise a loved one with a special gift. We can't wait to surprise Grandma with a red velvet Heart Ramekin cake in her favorite color, Peony!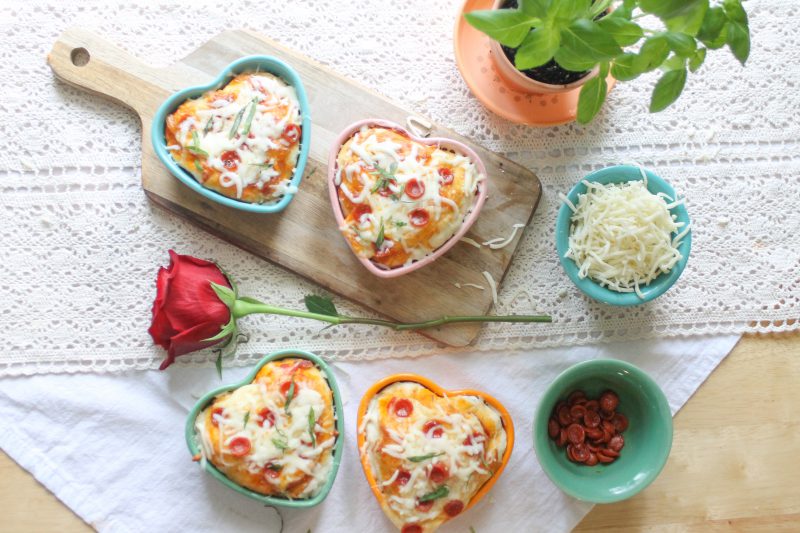 Who doesn't love heart-shaped pizza? This is our kids' definition of gourmet on Valentine's Day! We buttered our Heart Ramekins before pressing in the dough, and then we pushed the dough up the sides for a deep dish effect.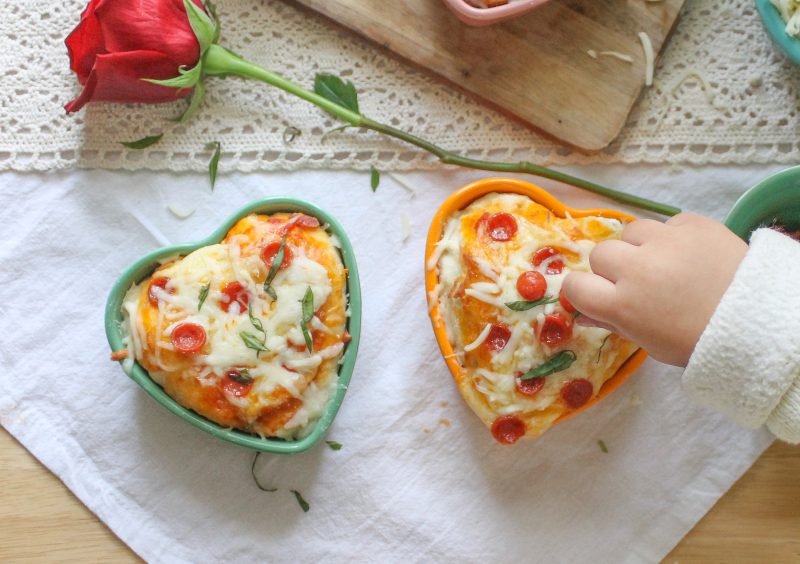 Display the toppings in Bouillons, and let your kids top each individual pizza. We used cheese and mini pepperoni, but you can use whatever your kiddos like best! Bake according to your dough instructions, and garnish with fresh basil.
Voila! Two adorable ways you and your kids can use our Heart Ramekins this Valentine's Day. What do you like to make on Valentine's Day? Let us know in the comments below.