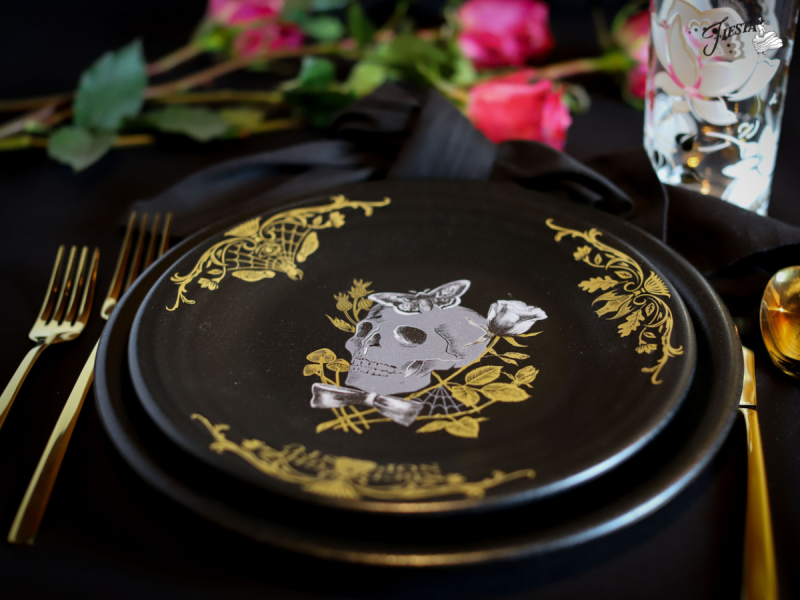 For Halloween or for any fan of the gothic lifestyle year-round, the new Fiesta Gothic Victorian Luncheon Plate is sure to be an instant classic. It's decorated with a silver metallic skull, butterfly and rose which are surrounded by gold metallic delicate lacey cobwebs and tendrils of ivy and foliage.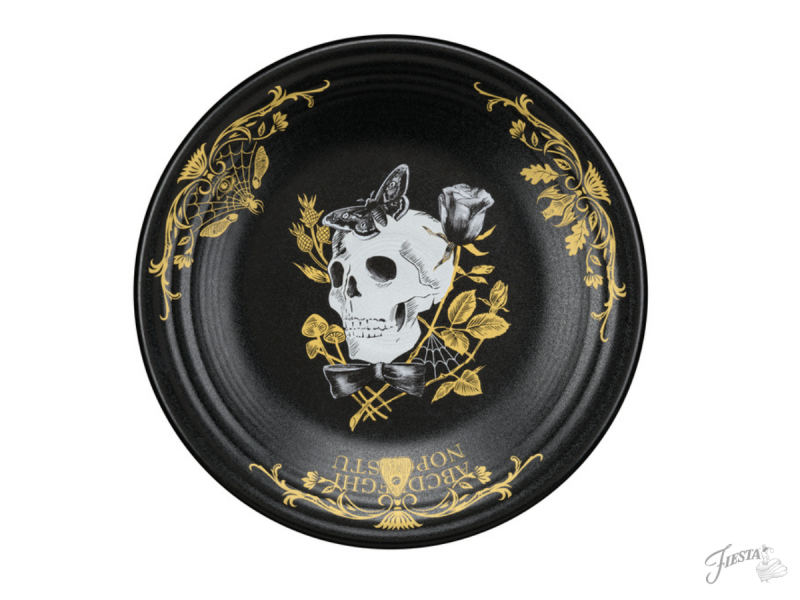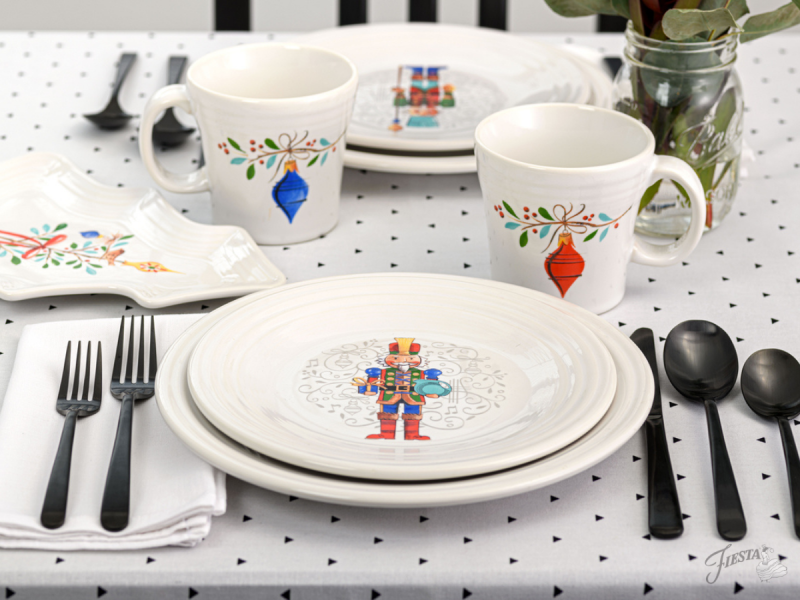 Always a holiday favorite, the traditional Nutcracker gets a Fiesta makeover! The Fiesta Nutcracker collection features two different Nutcracker characters – who actually are composed of Fiesta dishes. Look closely and you'll see shoulders are salt and pepper shakers, a hat is made of a vase, boots are made of tumblers, and more! The collection wouldn't be complete without one of the Nutcrackers holding an iconic Fiesta Large Disk Pitcher.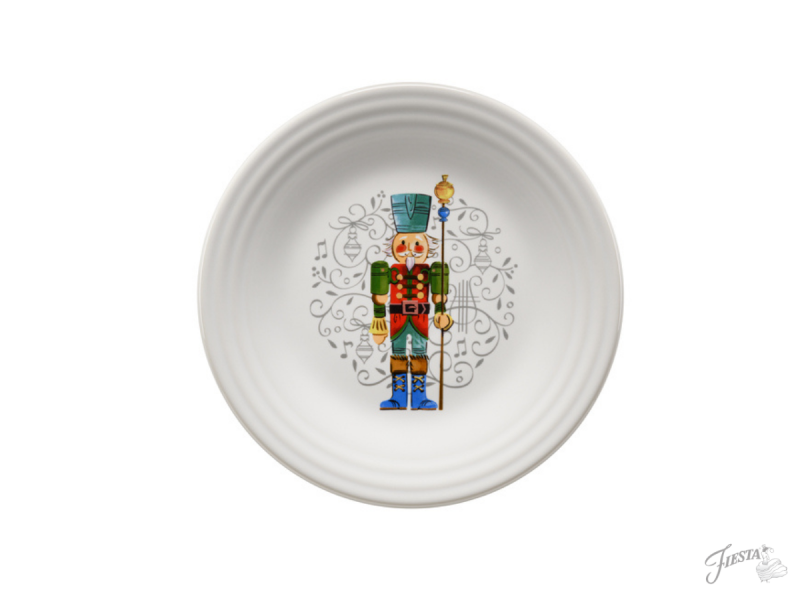 Fiesta launched a complete set of dinnerware in the Fiesta Nutcracker collection that includes:
two different Luncheon Plates
a Tapered Mug
a Salad Plate
a Rectangular Platter
an Oval Vegetable Bowl
a Tree Plate
a Dinner Plate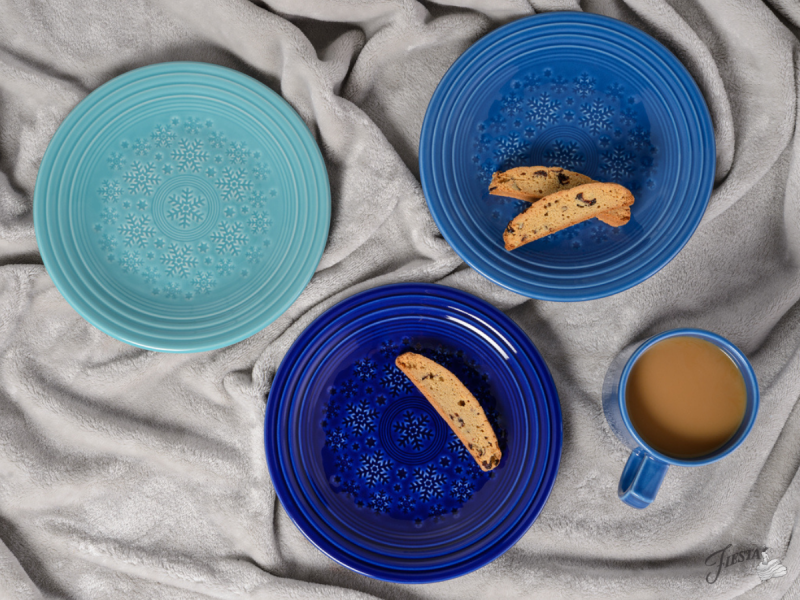 Another new holiday introduction is the Snowflake Embossed collection. It includes both a Luncheon Plate and a Java Mug. A delicate embossed snowflake and star pattern covers the surface of each of the pieces. It's available in the following colors: Turquoise, Lapis and Twilight.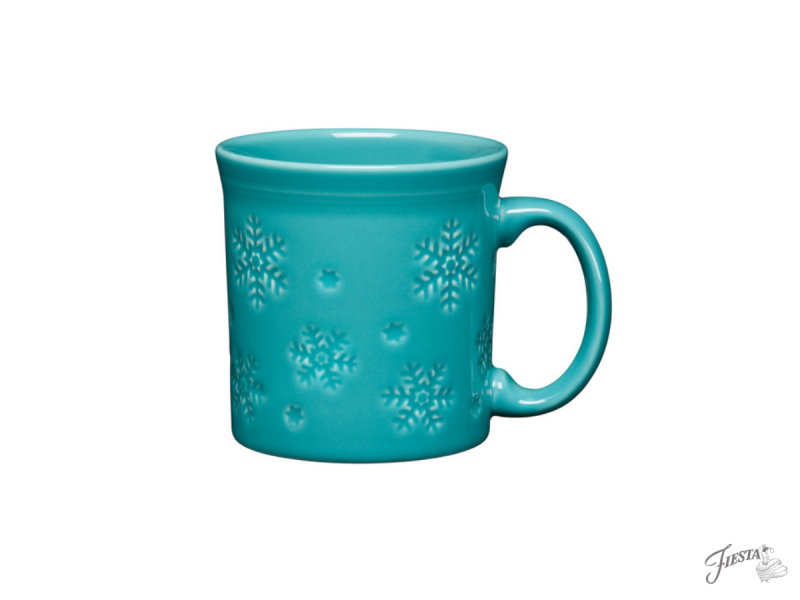 Which of these collections are you most excited to add to your tabletop?