Choose an Unconventional Setting
Save the buffet and grandma's formal dining table for your traditional family Thanksgiving. Look for an unconventional setting to make your Friendsgiving truly memorable. For instance, we turned this country barn into a magical wonderland. Bring your dining room table outside, add lots of candles and don't forget to give each guest a light blanket or throw to keep warm.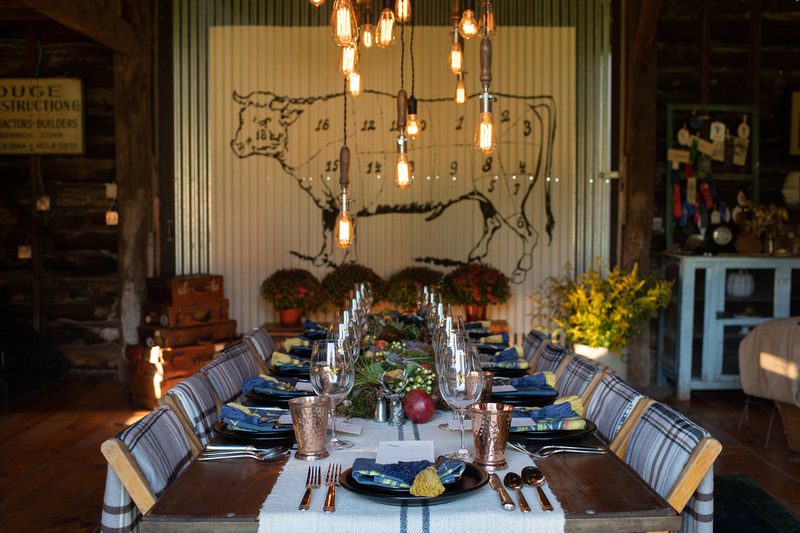 Set the Table
Get whimsical with your table setting. Friendsgiving can be a little quirky and different. We found some linens featuring birds and apples that set the tone of our tabletop. Then we gathered foliage right from the backyard to create this organic centerpiece. And we added some nests, apples and even faux birds to truly give it a fall vibe. Have fun and get creative!
You can't forget the dinnerware. Of course, we had a lot of fun with that! We selected Fiesta Dinnerware in Foundry. Foundry's charcoal color and cast iron-like finish added casual elegance to our dinner.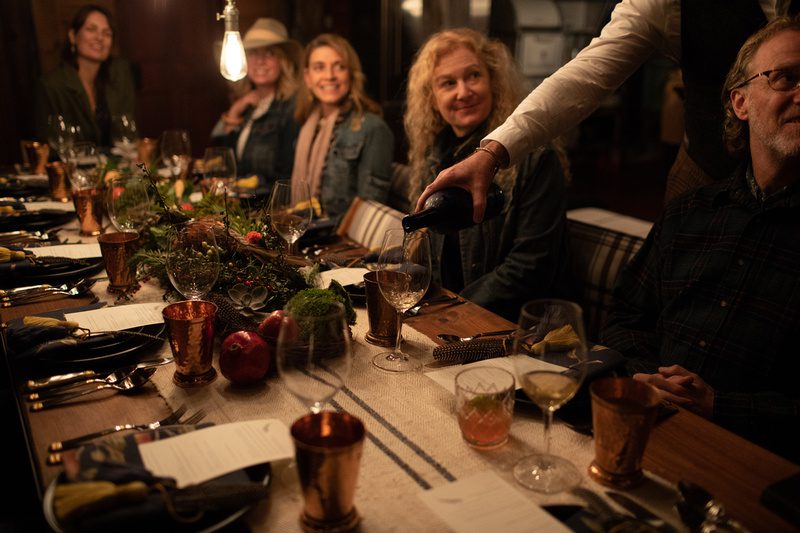 Establish a Dress Code
Be sure to let your friends know how they should dress for the occasion. You definitely want everyone to know what to expect so they're comfortable in their environment. For our Friendsgiving, we asked our guests to come adorned in their best representation of "modern country." Boots, dressy plaids, denim, and floppy hats were some of the fashion choices.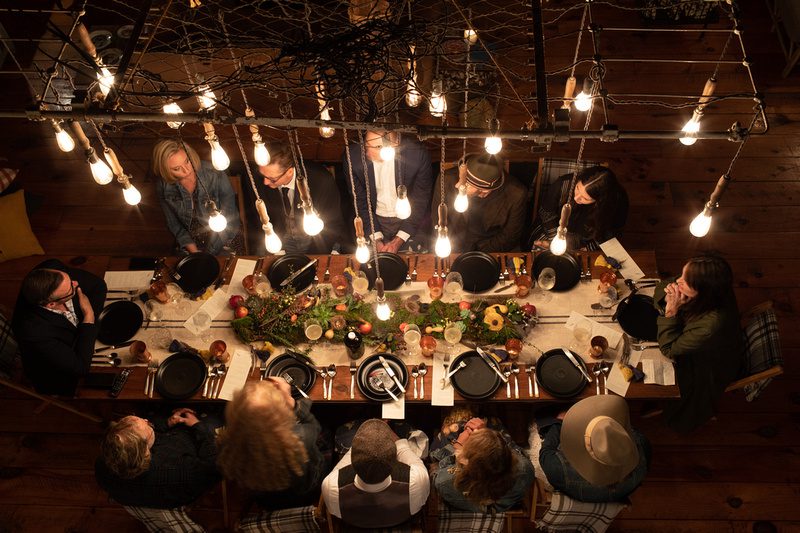 Lead the Conversation
If your guests don't already know each other, be sure to formally introduce them and tell an interesting fact about each one. Have some topics and questions ready to keep the conversation flowing.
Here are some ideas from our friends at Real Simple:
Who is the funniest person at the table and why?

Pretend you just won $5 million. What's the first thing you would buy?

What are you most thankful for this year? (You knew it was coming.)

Which person here do you wish you knew better?

Which person at the table would make the best news anchor?

If you had a uniform that you had to wear every day what would it be?

Your most creative leftover-turkey idea: Go!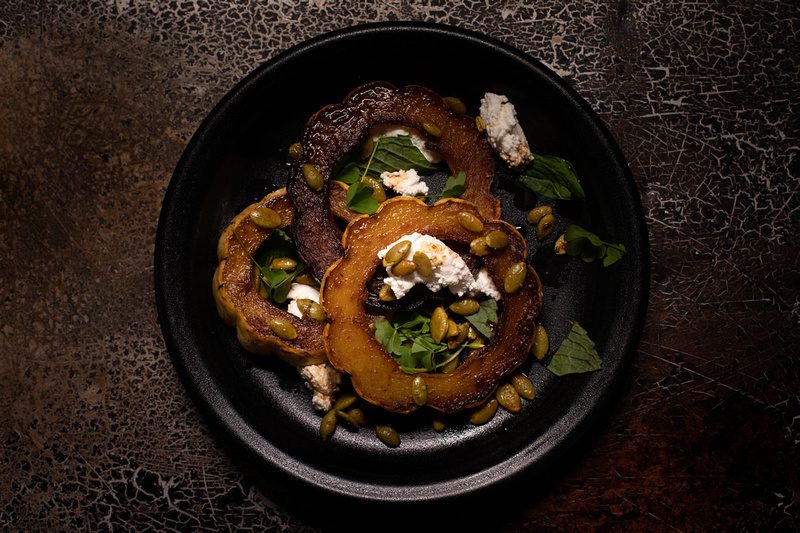 Select Your Menu
What type of dinner are you planning? Will you have the traditional Thanksgiving feast or will you go with something more offbeat? Are you catering or treating your guests to a special homemade meal?
If you're planning a potluck, assign your friends different types of dishes to bring so you have some variation in the menu. Perhaps you provide the turkey or main dish and ask others to bring vegetables, side dishes, bread, and/or dessert.
Don't forget beverages. You can even consider creating a signature Friendsgiving drink.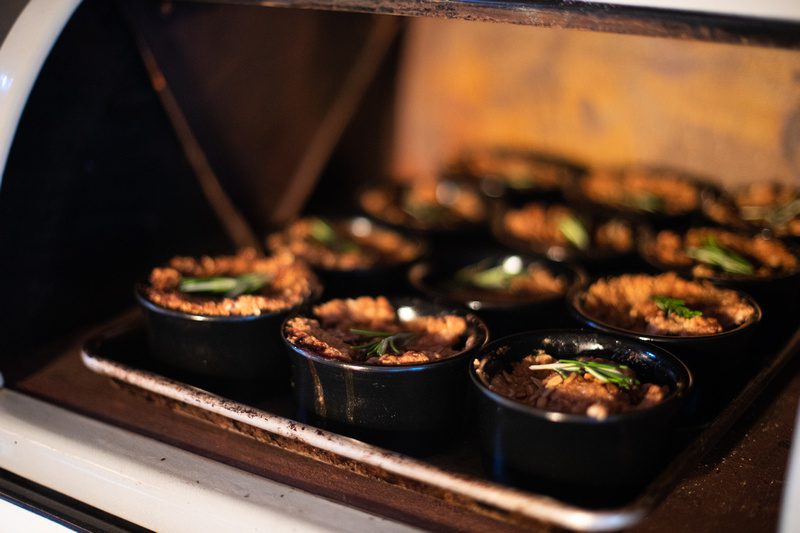 Switch Up the Setting
When it's time for dessert, try switching up your setting. We decided to take individual apple cobblers – made in our Fiesta Foundry Ramekins – outside to enjoy by a warm fire. What's more cozy and intimate than that?
We want to hear your ideas about how to host a memorable Friendsgiving. Share with us on Facebook or Instagram.
Special thanks to all who made our Friendsgiving a night to remember:
Cooper Boone (Cooper's Farmhouse, Foundry42)
Michelle Vinson (Brush and Inc.)
Amy Flurry (Recipe for Press)
Brandon Grimila (403 Broad)
Donnan Sutherland (Orchard Hill Cider Mill)
Michael Bloom Photography
Alan Flurry
Catherine Dash
AJ Mapes
Marjorie Gage
Jana Platina Phipps
Lang Phipps
Mark Veeder
Castle Valley Mill (Grains)
Bella Bella (Duck)
Beaverkill Trout
Butchies Organic (Pork)
Lackawaxen Food Hub (Veg)
Samaki (Salmon)
Willow Wisp Farm (Organic Vegetables)
Jasper Hills (Cheese)
Apples (Soons Orchards)
Pasta (403 Broad)
Finding Homes Farms (Maple Syrup)
WineBow Group