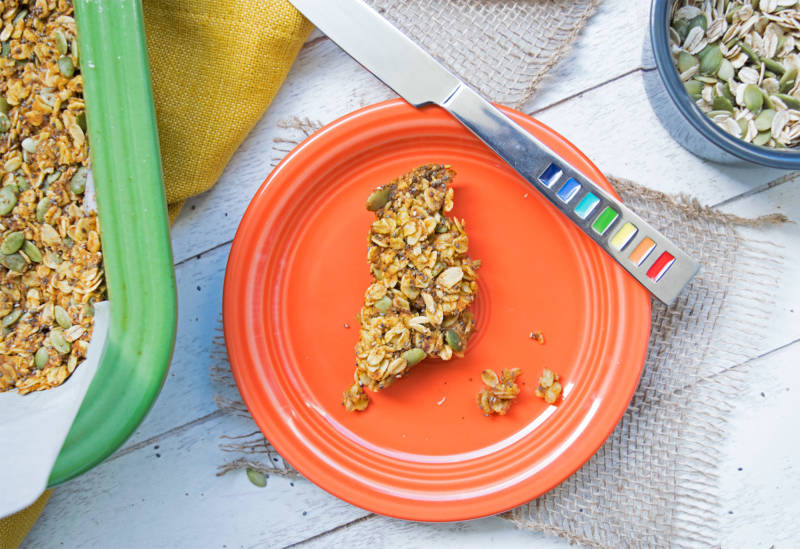 Pumpkin Spice Granola is a sweet and spicy treat that's great for breakfast or as an afternoon pick-me-up. We included superfoods like rolled oats, pumpkin seeds, chia seeds, pumpkin puree, coconut oil, maple syrup and of course, pumpkin pie spice and cinnamon.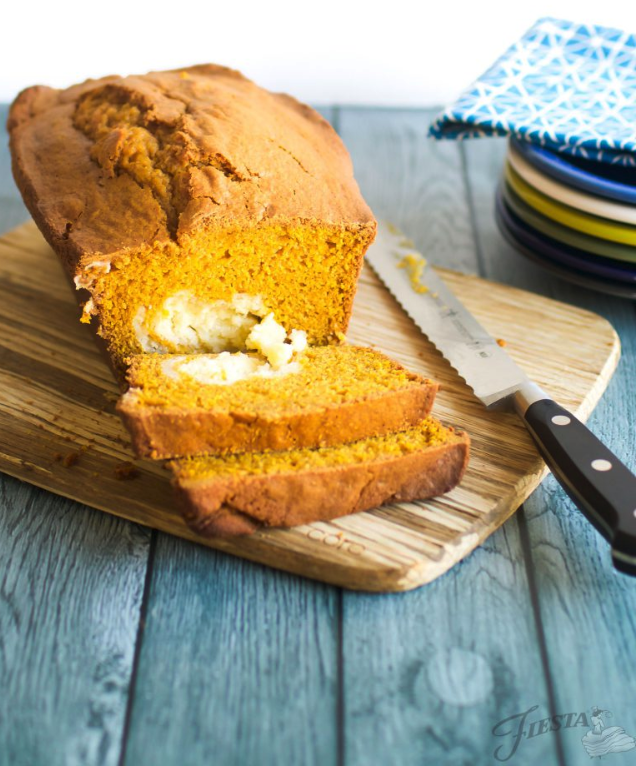 This Pumpkin Bread recipe from our friends at Oh So Delicioso is to die for! It even has a secret surprise – cream cheese filling. Make a loaf of this – you will not be disappointed!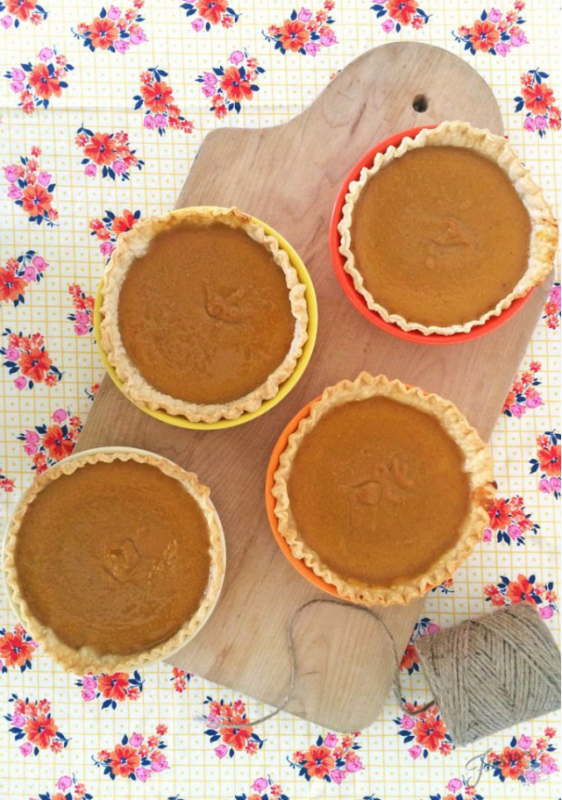 And what would a pumpkin spice roundup be without good old fashioned Pumpkin Pie? We made it "mini" in our Small Pie Bakers. What a fun treat to have your own mini pumpkin pie at a family get-together. No need for sharing. You can enjoy every last bite!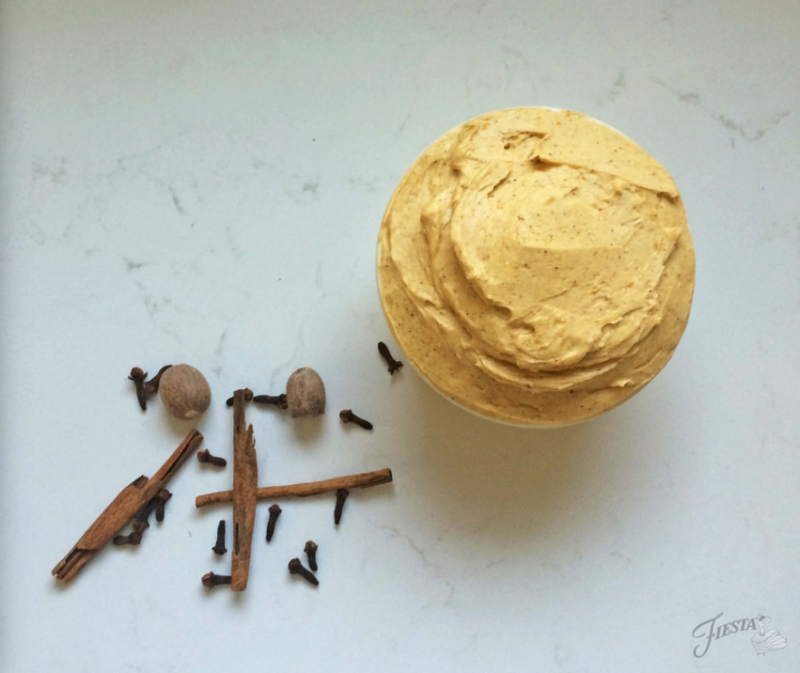 Flavored butters make even the most simple bites seem decadent! Here's a link to some delicious compound butters, including one for Pumpkin Spice Butter. It's simple to make and so yummy.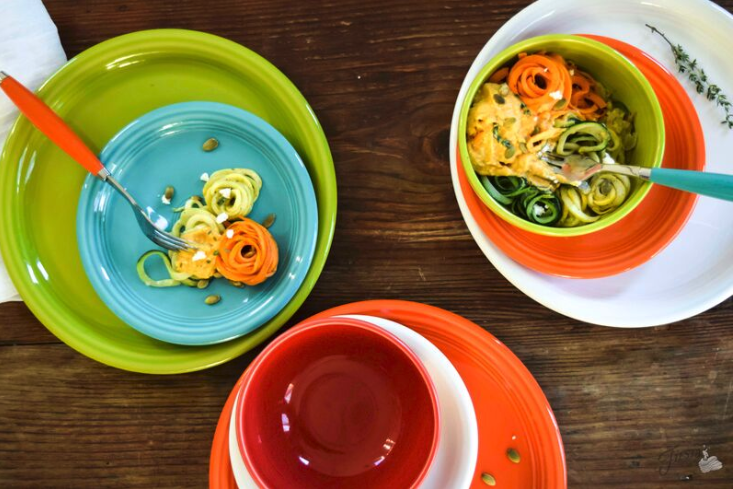 And for something savory, try this healthy Fall Pumpkin Alfredo Zoodle, Squoodle and Patoodle Recipe, using "noodles" made of zucchini, yellow squash and sweet potatoes.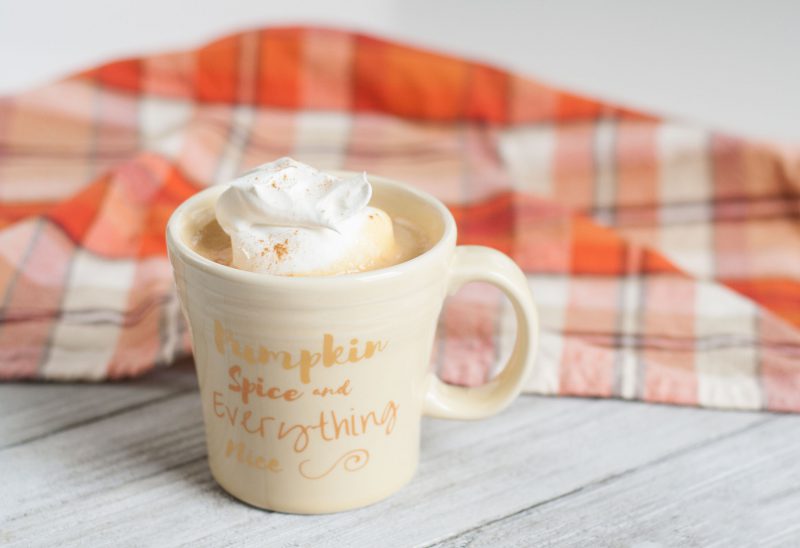 If you or anyone you know is as big a fan of pumpkin spice as we are, why not celebrate the love of all things pumpkin with our Pumpkin Spice Tapered Mug? It's the perfect vessel for the Pumpkin Spice Lattes you'll enjoy all season long!
What's your favorite pumpkin spice recipe? Be sure to share it with us on Facebook or Instagram.