We're not quite sure why National Zucchini Bread Day was placed in the month of April, while zucchinis proliferate in July. But, then again, we love the excuse to bake a few loaves of this hearty zucchini bread.
This recipe, adapted from James Beard, has a delightful texture and just the right amount of sweetness, and the best part is it makes two loaves. Share a loaf with a friend or simply freeze for a treat later on. We like to bake ours in the Fiesta Loaf Pan for that extra flair.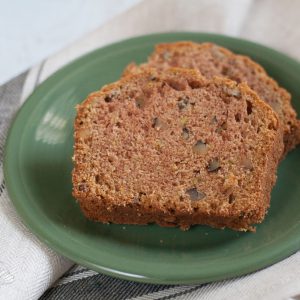 Zucchini Bread
2018-04-25 10:08:19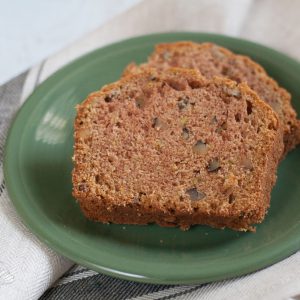 Ingredients
3 eggs
2 cups granulated sugar
1 cup vegetable oil
2 cups grated, peeled raw zucchini
3 teaspoons vanilla extract
3 cups all-purpose flour
1 teaspoon salt
1 teaspoon baking soda
1/4 teaspoon double-acting baking powder
3 teaspoons ground cinnamon
1 cup coarsely chopped walnuts
Instructions
Preheat oven to 350 degrees.
Grease two loaf pans and set aside.
Beat eggs until light and starting to foam.
Add in sugar, oil, shredded zucchini, and vanilla extract and mix to combine.
In a separate bowl, mix together flour, salt, baking powder, and cinnamon. Add to the egg mixture and mix well until blended.
Add chopped walnuts and stir gently, then pour into the two loaf pans.
Bake for one hour or until a toothpick inserted in the center comes out dry.
Cool on a rack.
Fiesta Blog http://blog.fiestafactorydirect.com/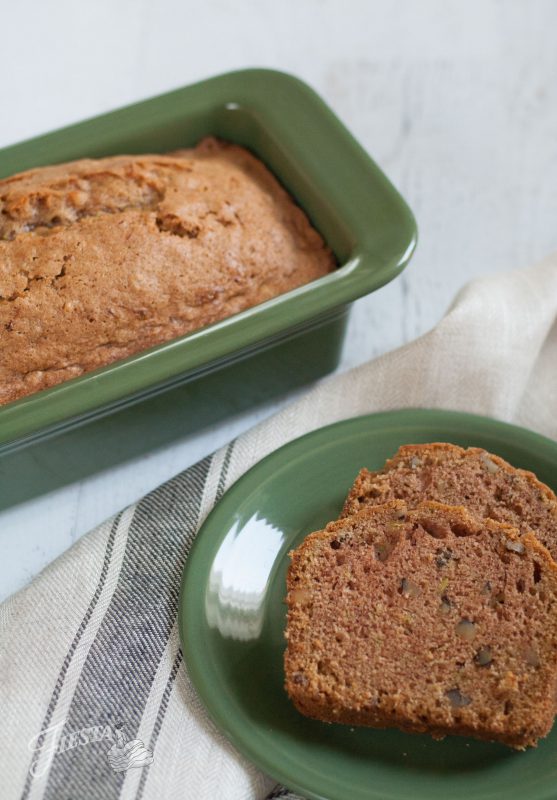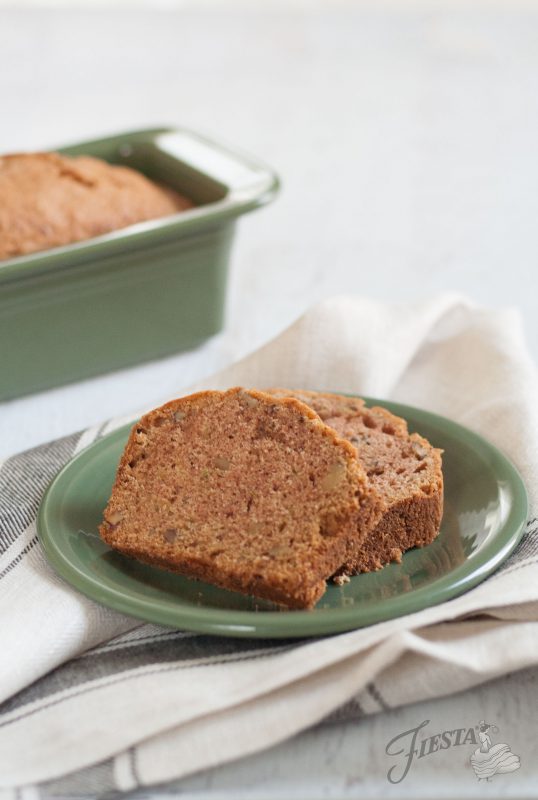 Are you a zucchini bread fan? What special mix-ins do you like to put into your loaves? Let us know in the comments! We love hearing from you.
SaveSave
SaveSave
SaveSave
SaveSave
SaveSave
SaveSave