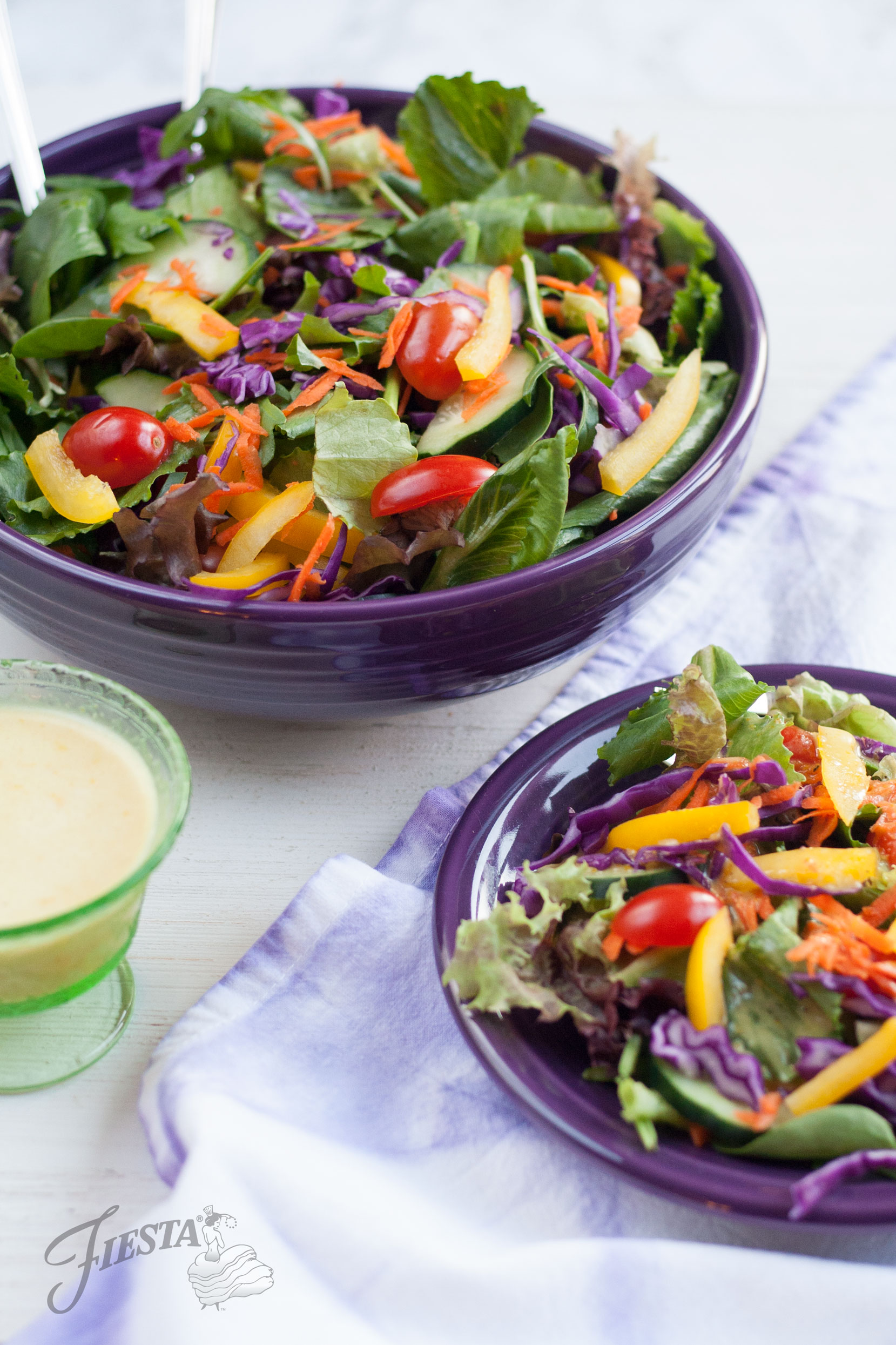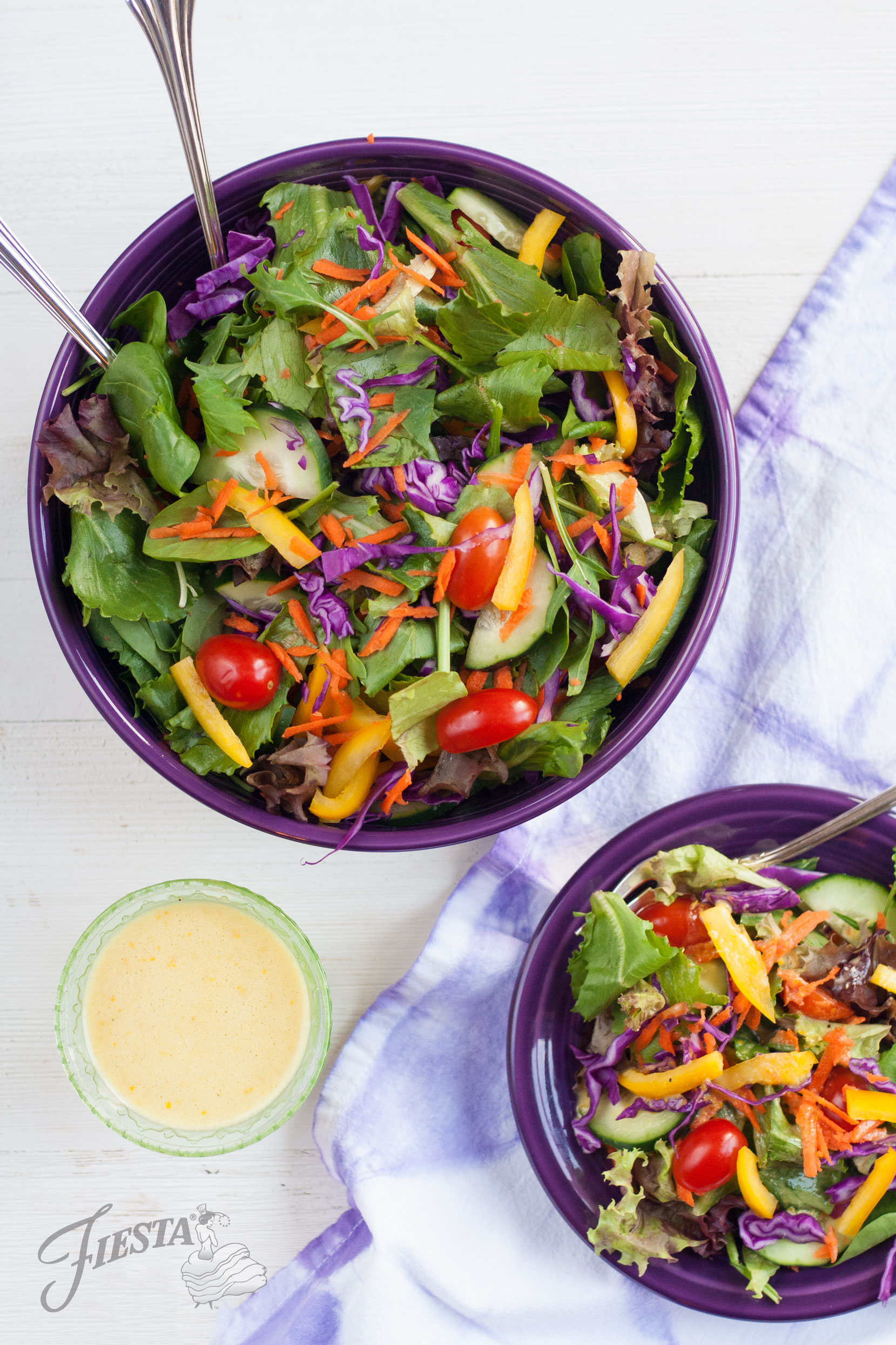 To begin our festive meal, we threw together a Rainbow Salad with freshly made Citrus Vinaigrette. The array of bright and cheerful veggies look stunning captured in a Mulberry Large Bistro Bowl for serving.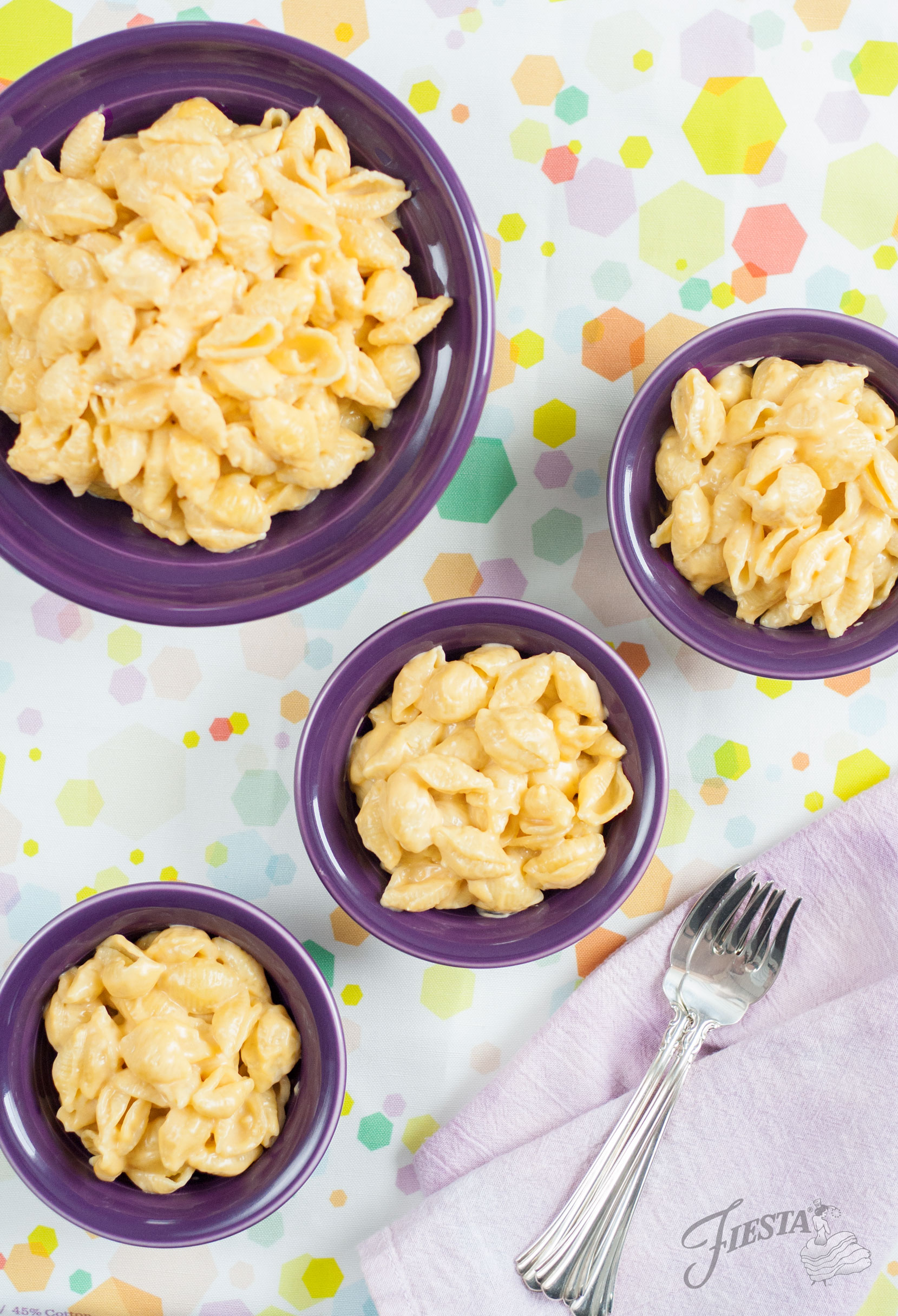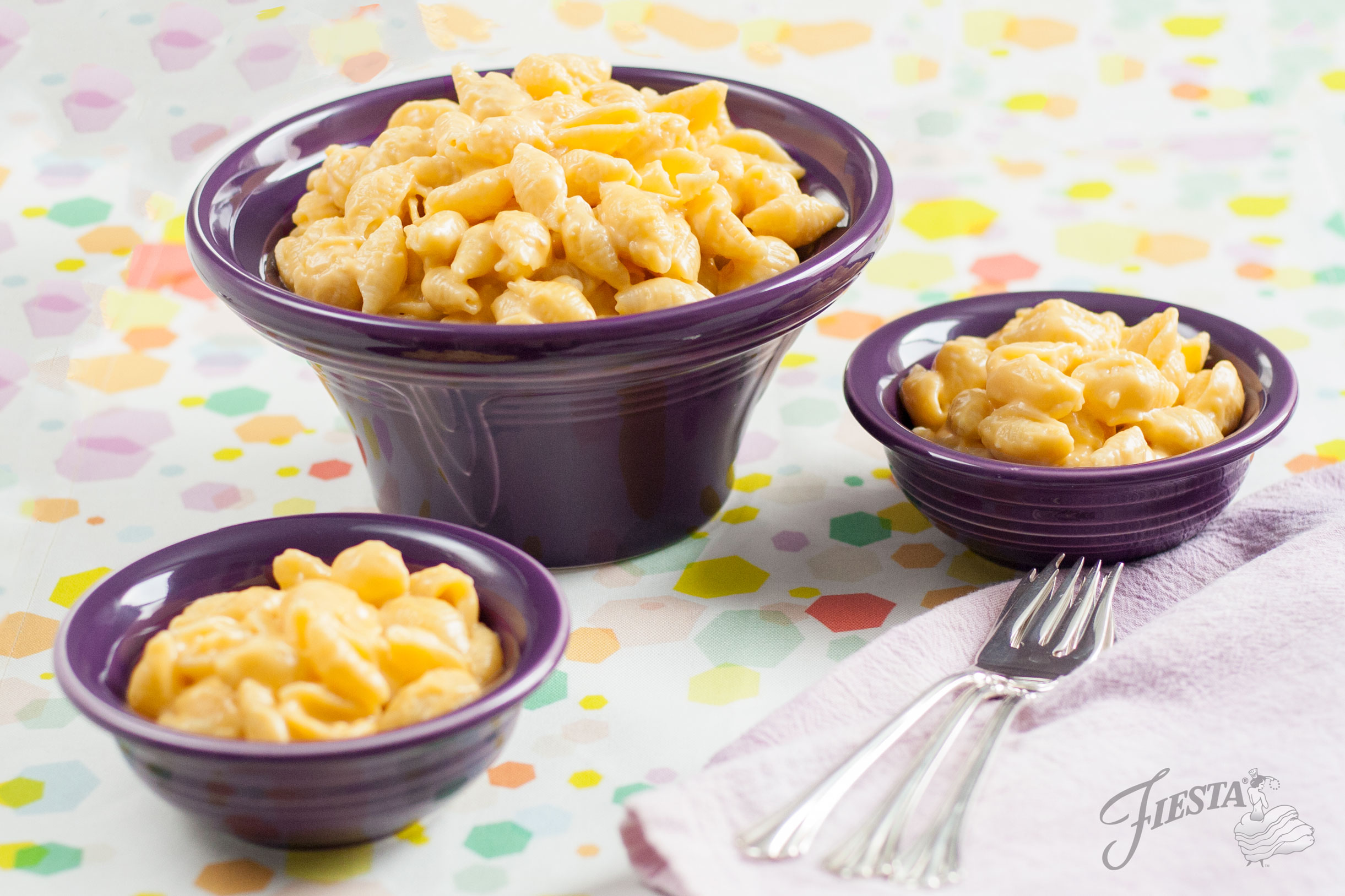 From-scratch Macaroni and Cheese is always a crowd-pleaser and just right for a fun-filled celebration. For smaller groups, serve these creamy noodles in the lively Hostess Bowl. But for bigger crowds, we recommend making a double batch and serving it in our lovely Covered Casserole.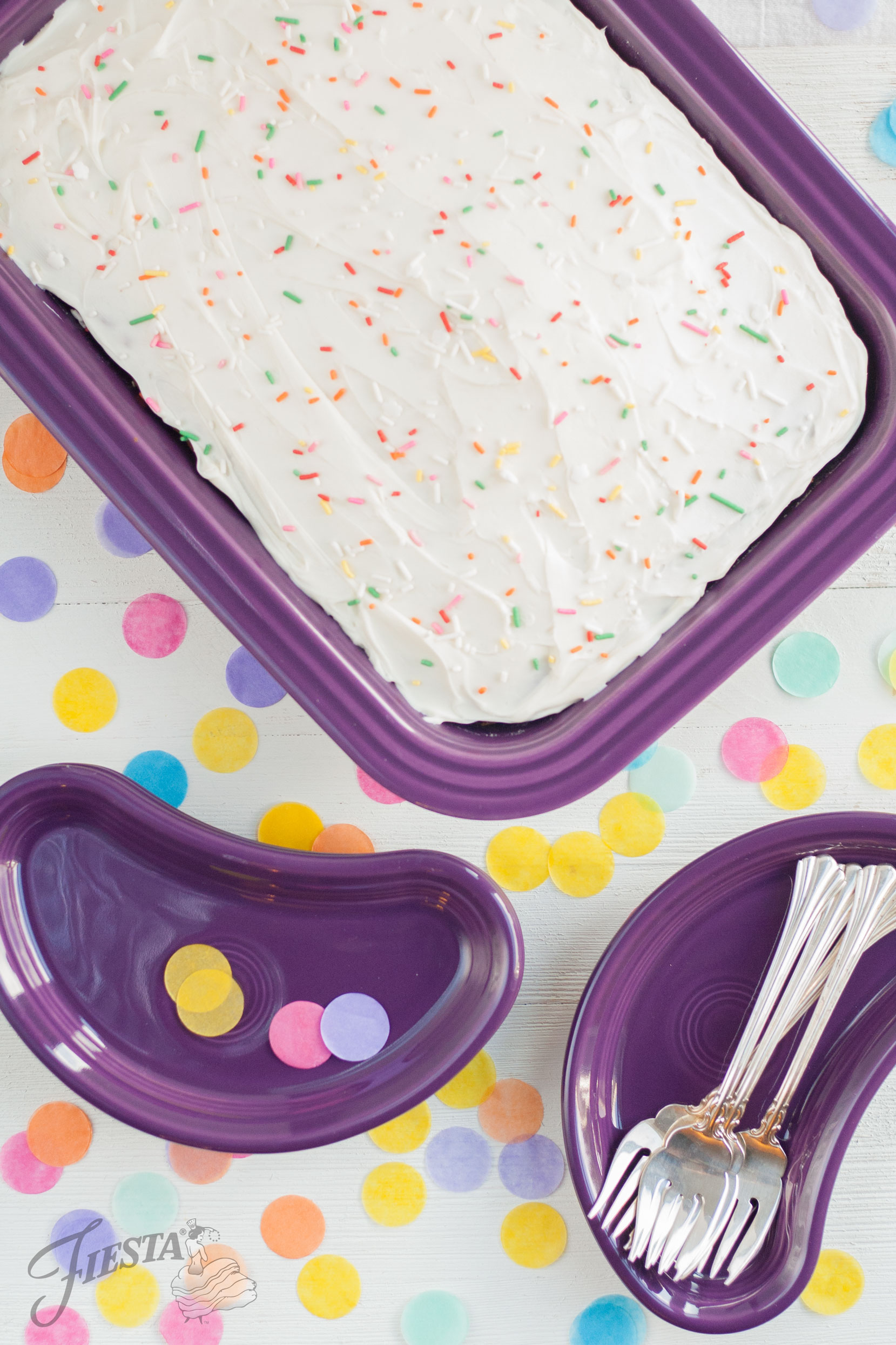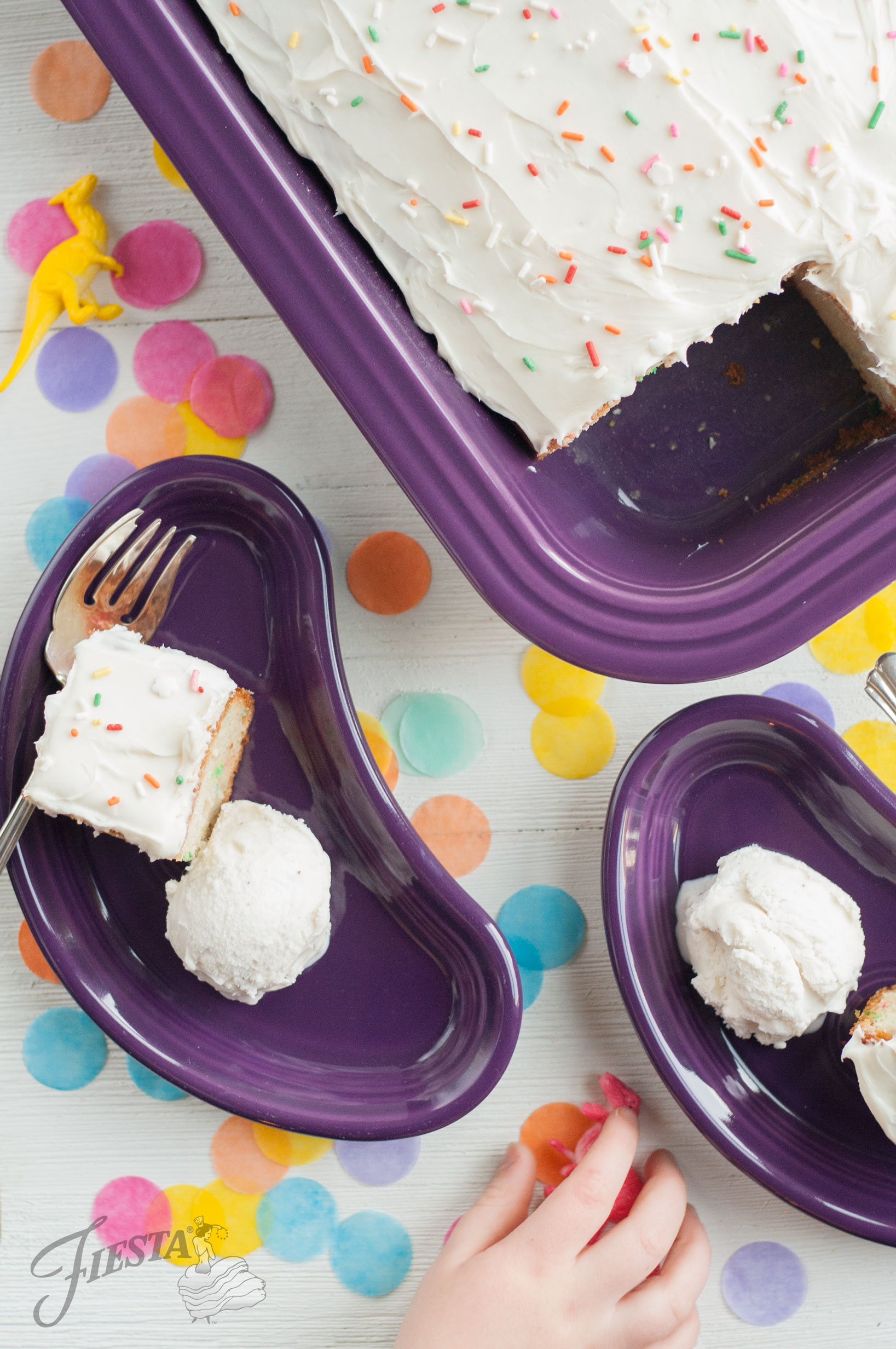 What's a party without cake? We went all out with Confetti Cake a la mode. For full-on nostalgia, pick up the boxed mix and bake it right in our Rectangular Baker. Frost, drench with sprinkles and serve it up on our adorable Crescent Plates with a scoop of classic vanilla ice cream.
How do you plan on using Mulberry? We think it looks equally gorgeous in dark, sophisticated settings and light, bright, and cheerful ones.
Citrus Vinaigrette
2018-02-12 14:36:01
Ingredients
2 oranges, zested and juiced
2 tablespoons balsamic vinegar
2 tablespoons honey
1 clove garlic
3/4 teaspoon salt
1/2 teaspoons pepper
1/2 cup olive oil
Instructions
In the jar of a blender, blend together orange juice and zest, vinegar, honey, garlic, salt, and pepper.
While the blender is running, slowly drizzle in the olive oil.
Serve immediately, or pour into a jar and refrigerate, covered, until ready to use.
Fiesta Blog http://blog.fiestafactorydirect.com/
Creamy Stovetop Macaroni and Cheese
2018-02-12 14:52:27
Ingredients
1-1/2 cups elbow macaroni
2 Tablespoons butter
2 Tablespoons  flour
3/4 cup milk (whole or 2%)
1/2 cup half and half
1 cup grated cheddar cheese
1/2 cup grated Colby cheese
1/2 teaspoon Dijon mustard
1 ounce cream cheese (1/8 of block) cut into cubes
Salt and pepper
Instructions
Bring a large pot of water to a boil. Add in the pasta and cook until al dente, according to package directions. Drain and set aside.
In a separate medium saucepan or large skillet, melt the butter and add the flour. Cook on medium heat one minute until the flour browns just slightly.
Add the milk and half and half and a dash of salt and pepper.
Cook until thickened and starting to bubble, about 5-7 minutes.
Add the mustard and stir to combine followed by the cheddar and colby cheeses.
Stir until the cheese melts.
Add the pasta, and toss.
Add in the cream cheese and stir until the cubes melt and the sauce is completely smooth.
Fiesta Blog http://blog.fiestafactorydirect.com/
SaveSave
SaveSave