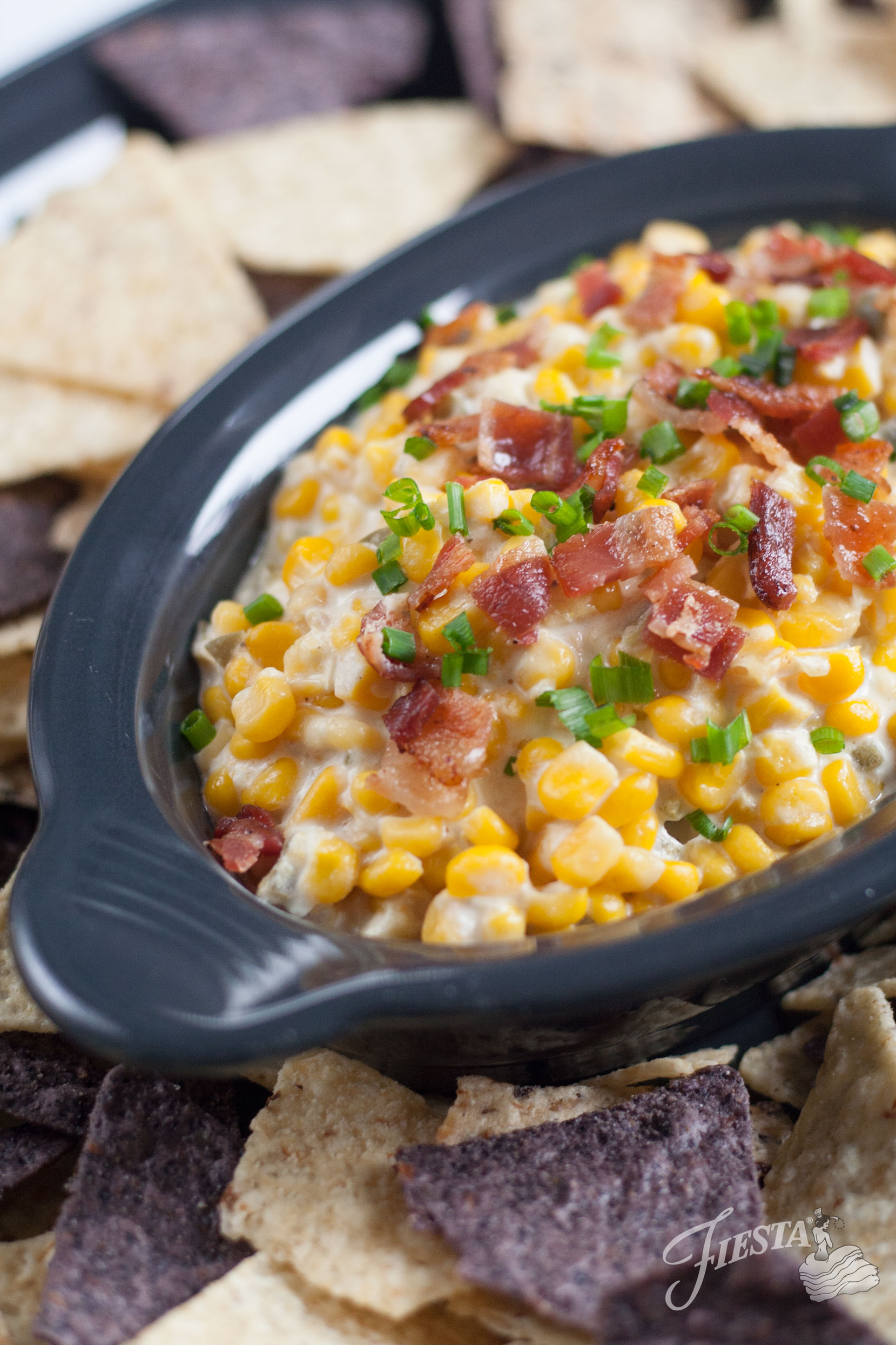 Juicy kernels of golden corn are smothered in a warm and creamy base of cream cheese, pepper jack cheese and a little parmesan. Of course, there is the jalapeno pepper too, that gives it a little kick. Top with crispy bacon to really send this dish over the top.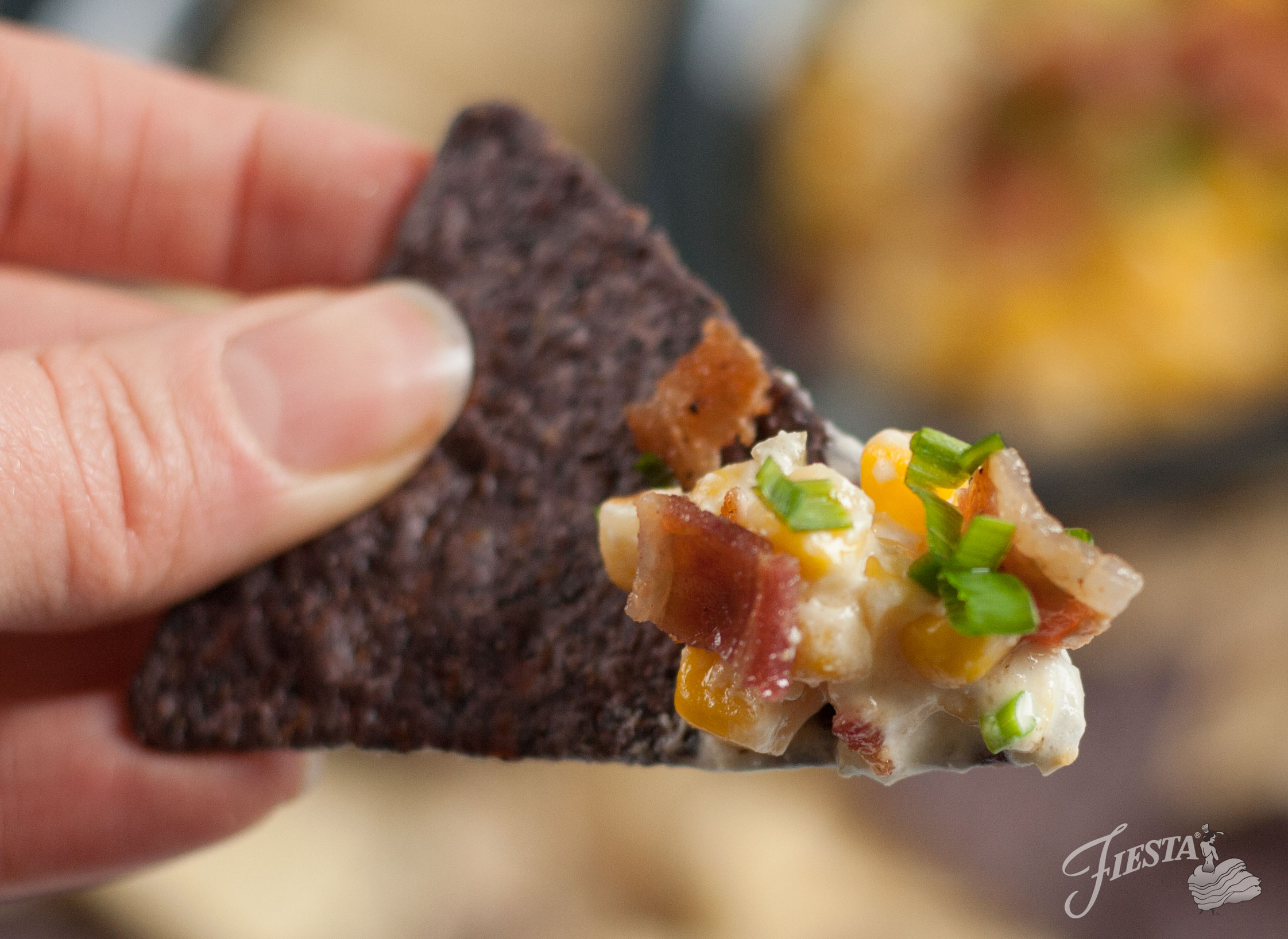 We like to serve our dip in the Fiesta Individual Casserole for a nice presentation. Nestling that dish on a Fiesta XL Platter leaves plenty of room for crispy chips on the side.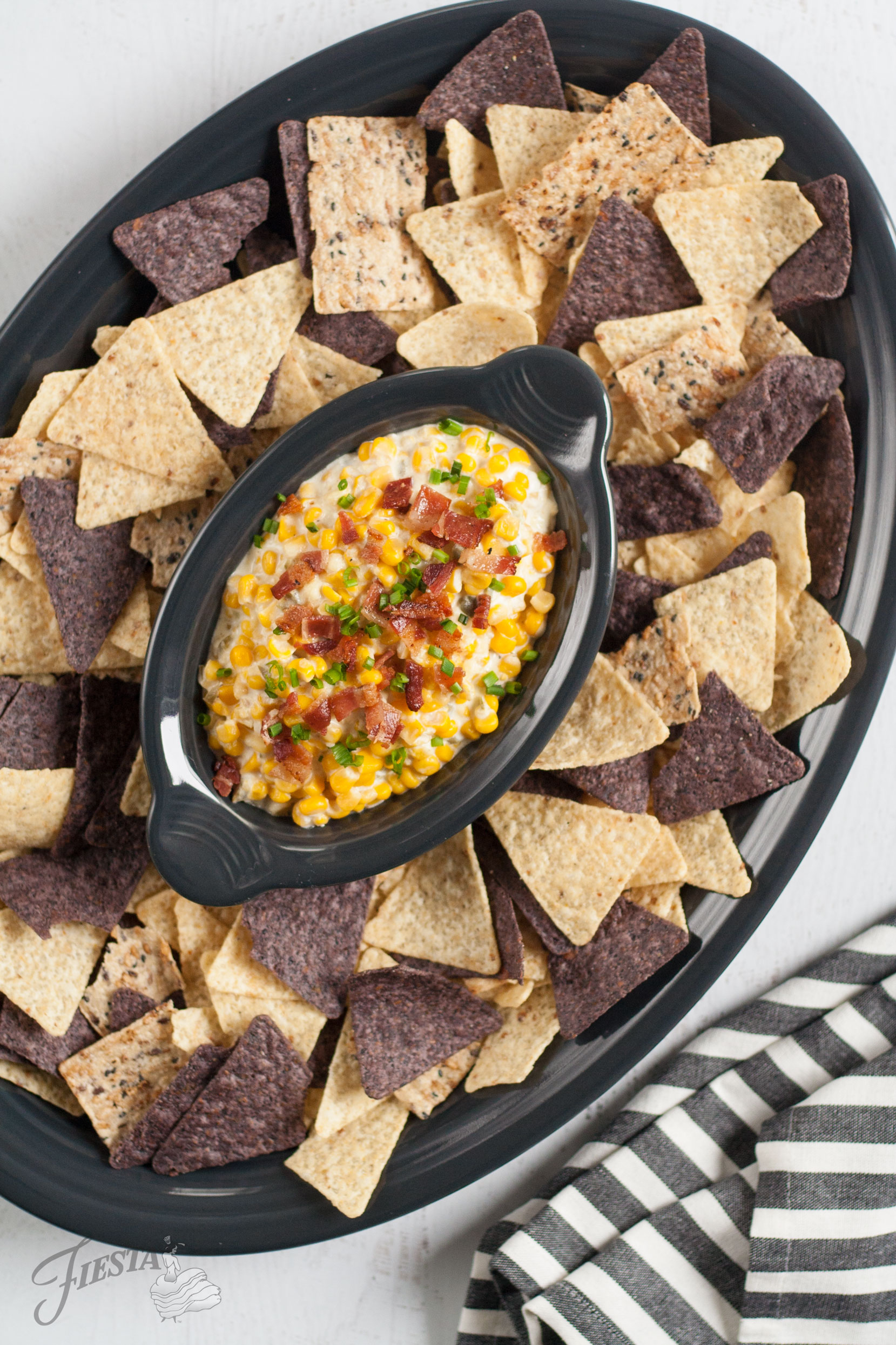 And for a limited time, when you purchase an XL Platter from our website, you get that Individual Casserole free!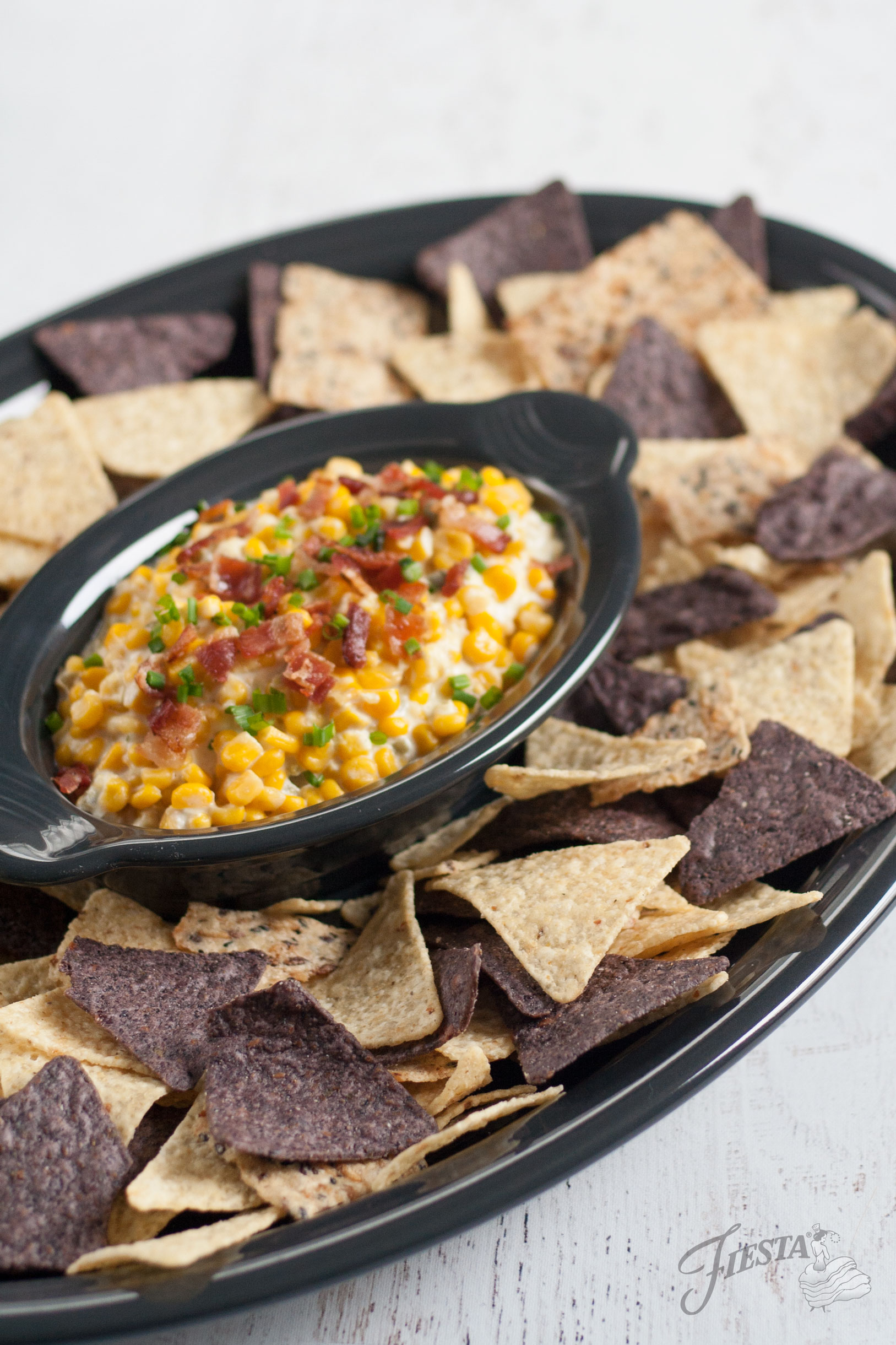 Slow Cooker Creamy Corn Jalapeño Dip
2018-01-30 13:15:38
Ingredients
4 slices bacon, diced
3 (15.25 ounce) cans whole kernel corn, drained
2 jalapenos, seeded and diced
½ cup sour cream
1 cup shredded pepper jack cheese
¼ cup grated parmesan cheese
salt and pepper to taste
8 ounces cream cheese, cubed
2 tablespoons chopped chives
Instructions
Heat a skillet over medium high heat and add bacon. Cook bacon until browned and crispy, about 6 minutes, then remove to a paper-towel lined plate to cool.
In a slow cooker, add corn, jalapenos, sour cream, pepper jack cheese, and parmesan cheese. Season to taste with salt and pepper. Stir well and top with cubed cream cheese.
Cover and cook on low for 2 hours.
Uncover and stir until cream cheese until well combined. Cover and cook on high heat for an additional 15 minutes.
Serve immediately, garnished with bacon and chives.
Fiesta Blog http://blog.fiestafactorydirect.com/