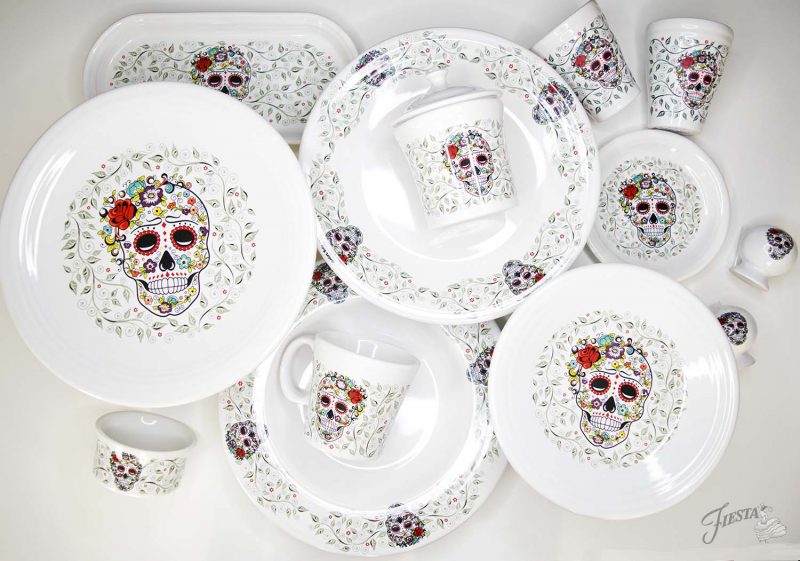 Our SKULL AND VINE collection just got a whole lot sweeter! That's because we designed a new look for the collection with SKULL AND VINE – Sugar. It's a colorful take on the Day of the Dead-inspired design set against a White ceramic background.
SKULL AND VINE – Foundry was introduced last year to an overwhelmingly positive response. It featured the same SKULL AND VINE design, but in metallics set against our Foundry cast-iron like finish. SKULL AND VINE – Sugar features a rainbow of signature Fiesta colors like Scarlet, Turquoise, Poppy, Sage, Daffodil, and new color Mulberry. The colorful design is displayed on our classic White ceramic dinnerware.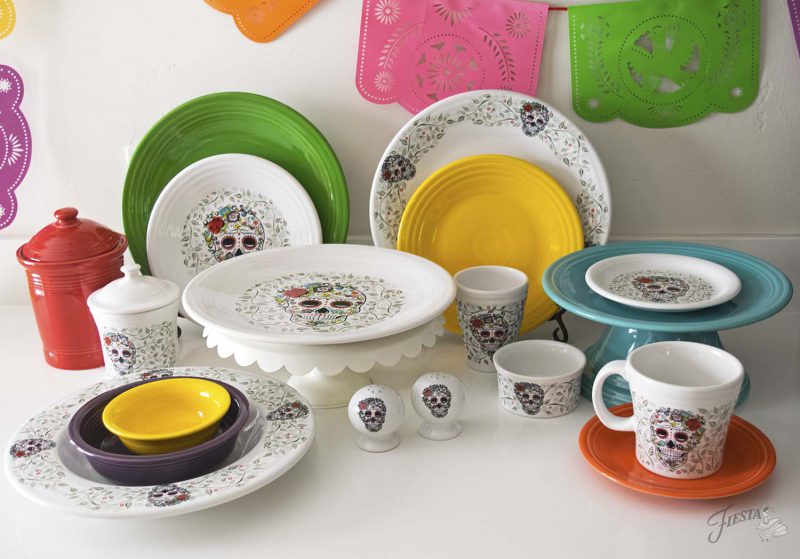 SKULL AND VINE – Sugar is a drastic contrast from the original design, but is equally as stunning. Dark and sophisticated or light and colorful, there's a design for everyone.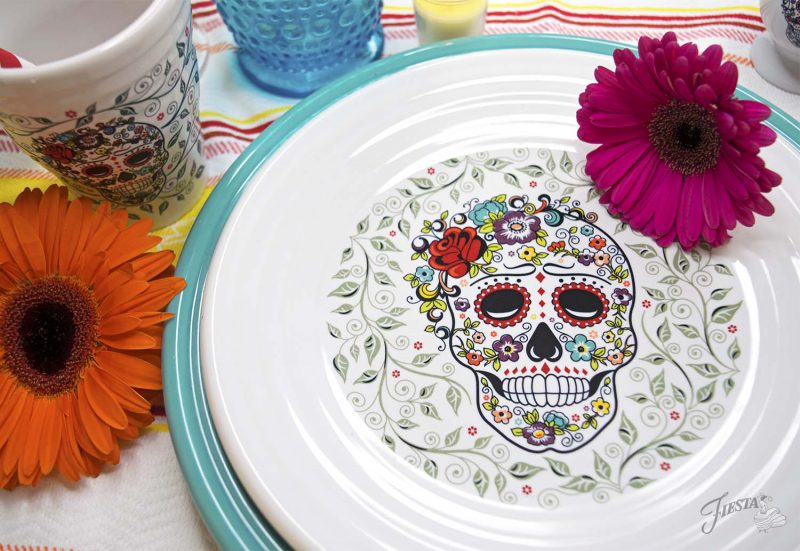 SKULL AND VINE – Sugar will be available in the following pieces:
Luncheon Plate, 9"
Appetizer Plate
Chop Plate, 11 ¾" with a center decal
Chop Plate, 11 ¾" with a rim decal
Tapered Mug
Pasta Bowl
Bread Tray
Ramekin
Large Disk Pitcher
Salt & Pepper Set
Utility/Jam Jar
Tumbler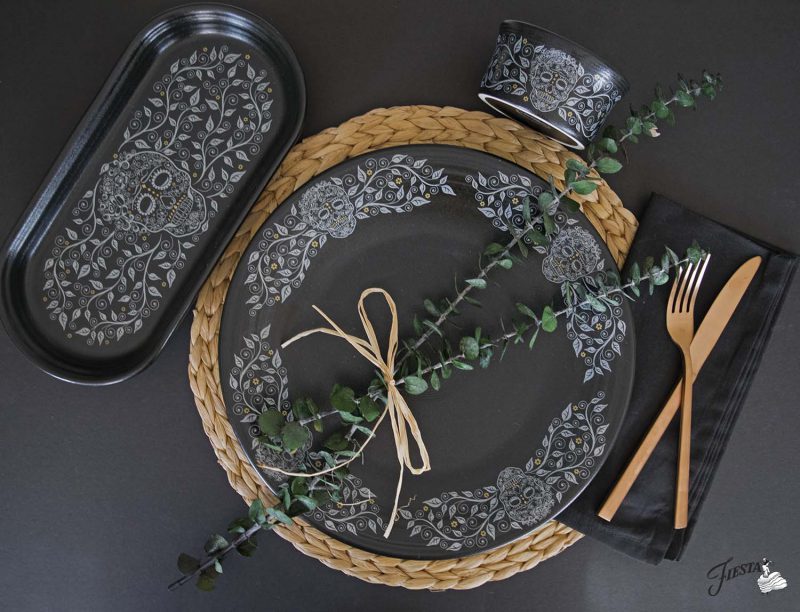 Look for new SKULL AND VINE – Sugar and Foundry pieces this Spring at better department stores, independent retailers, .coms, and on www.fiestafactorydirect.com.