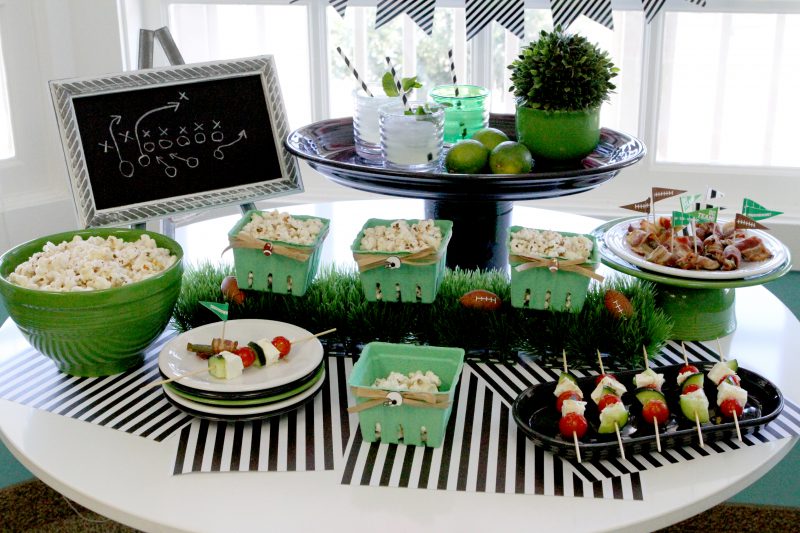 Select a theme
Think about what your grad is into. Is she an athlete? Consider a decor theme that coordinates with her favorite sport. Does he like to travel? Decorate with maps and globes. Is she an artist? Fill your space with a mixture of copies of some of her pieces and/or famous artists. Get creative!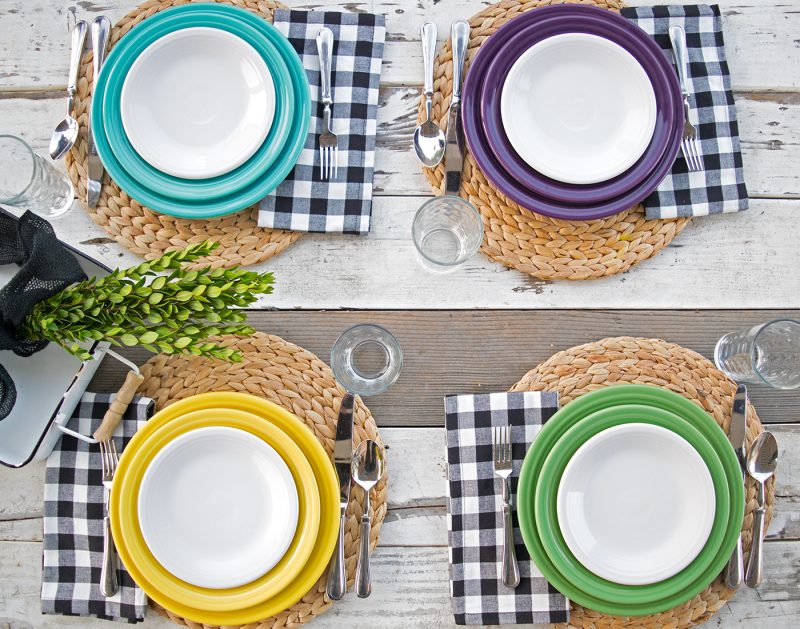 Choose your colors
We may be biased, but this is the best part of planning a party – color! There are several ways to choose a color scheme:
Your grad's favorite colors
School colors, either of the school they're graduating from or going to
Coordinate with the venue; if you can just embellish on their existing decor, why not?
Our favorite way to add color? With dishes, of course! Fiesta Dinnerware has 15 colors to choose from, so there's sure to be a color combo to decorate your tablescape.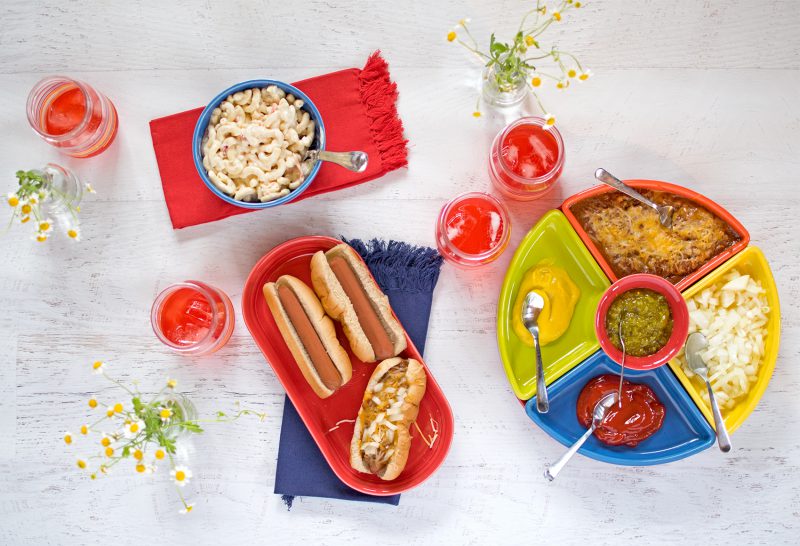 Set up a food and dessert bar
Buffets are the easiest way to serve a large group of people. As you're planning what to serve, think about your grad's favorite food. Some fun ideas might be:
Taco Bar: serve taco shells, a variety of proteins (chicken, beef, pork, tofu), cheese, sour cream, lettuce, tomatoes, olives, salsa. Add a few side dishes — like beans, rice and chips — and you're good to go!
Hot Dog Bar: provide buns, hot dogs, ketchup, mustard, relish, chili, cheese, onions, sauerkraut. Then add some sides like salads, chips and dips, and veggie trays.
Pasta Bar: start with various pastas (spaghetti, penne, gluten free), set out multiple sauces (marinara sauce, meat sauce, vodka sauce, alfredo sauce). Add parmesan cheese, garlic bread and salad for a full Italiano feast.
Next think about dessert. Cakes are fun, but so predictable. How about extending your food bar theme into dessert? We like these ideas:
Root beer floats: serve multiple flavors of ice cream. Add root beer, flavored sodas, fruit, and candies. What a delight!
Ice cream sundaes: again, start with a variety of ice cream. Then set out candies, crumbled cookies, cherries, bananas, whipped cream, and sprinkles.
Donuts: Who wouldn't love a table full of donuts in every flavor you can think of? Talk about Instagram worthy!
Selfie backdrop
If there's one thing your grad's going to want to take away from this party as he or she embarks on a new adventure, it's pictures of friends and family. Set up a selfie backdrop to encourage lots of picture taking. Here are some ideas that will have all your guests saying "cheese!"
Streamers are so easy to find in a variety of colors. Start by taping a streamer string to the top of a wall. Make sure it's high up to accommodate tall people. Twist the streamer until you reach the bottom of the wall and tape the bottom. Alternate colors until you fill the width of your backdrop. Simple, affordable and it will make such a statement!
Balloons make a fun colorful background. Affix a few large pieces of foam core to a wall or fence. Use tape or thumbtacks to post balloons on the backdrop. Position them close together so you can't see the foam core.
Flowers can make a beautiful selfie wall. Start by hanging a sheet of astroturf on a wall or fence. Glue artificial flowers onto the astroturf. Voila!
After your selfie wall is set up, provide a box of props like confetti, balloons, flowers, hats, or boas. Smile!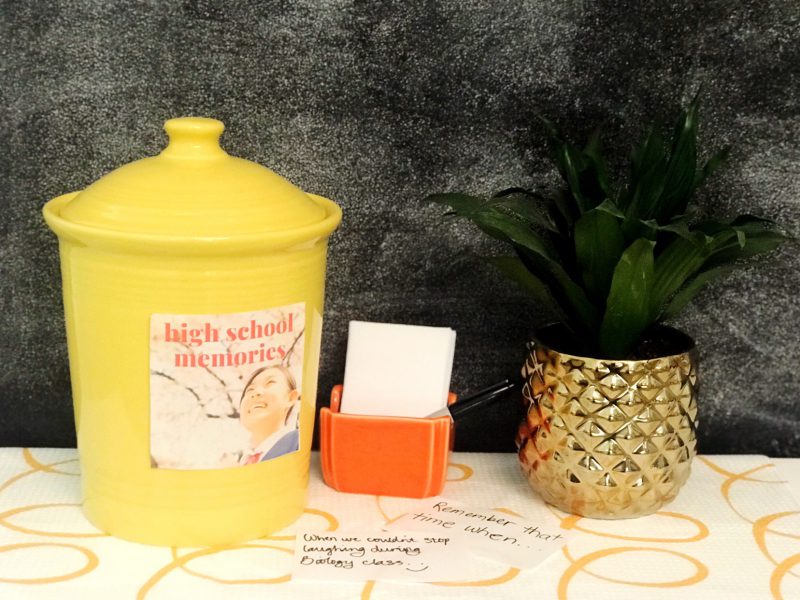 Memory jar
Set out a large jar or canister (we happen to prefer our Fiesta Large Canister). Provide several small pieces of paper and a container of pens. Ask your guests to write a memory about the grad. After the party, make a scrapbook that includes these notes and pictures.
Are you planning a party for your graduate? Let us know what you're planning to make the party special. Share with us on Facebook or Instagram.